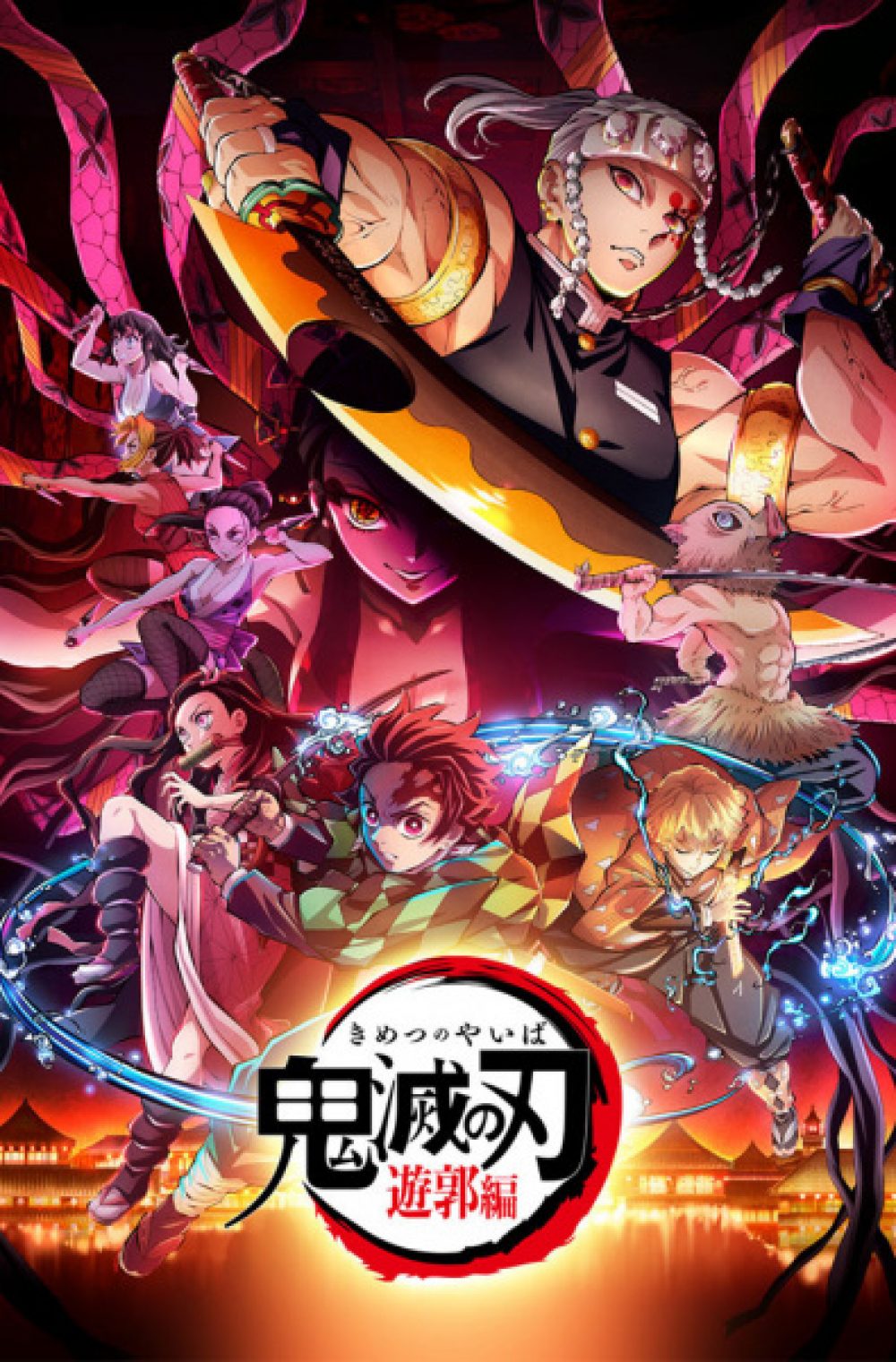 Kimetsu no Yaiba Season 2: Yuukaku-hen – Demon Slayer: Entertainment District Arc
Demon Slayer Season 2: Entertainment District Arc
Summary
The second season of Kimetsu no Yaiba.
After completing their mission on the Infinity Train, Tanjiro and his friends are sent to the Entertainment District to undertake their next assignment. They are joined by the Demon Slayer Corps' top swordsman, the Sound Hashira Tengen Uzui, on their journey into the demon-infested district.
A new battle is underway!
Related Anime
Prequel: Kimetsu no Yaiba Movie: Mugen Ressha-hen, Kimetsu no Yaiba: Mugen Ressha-hen
Tags: Kimetsu no Yaiba Yuukaku-hen – Demon Slayer Entertainment District Arc anime, Watch Kimetsu no Yaiba Yuukaku-hen – Demon Slayer Entertainment District Arc, Watch Kimetsu no Yaiba Yuukaku-hen – Demon Slayer Entertainment District Arc Online, Watch Kimetsu no Yaiba Yuukaku-hen – Demon Slayer Entertainment District Arc English Sub, Download Kimetsu no Yaiba Yuukaku-hen – Demon Slayer Entertainment District Arc English Sub, Stream Kimetsu no Yaiba Yuukaku-hen – Demon Slayer Entertainment District Arc, Kimetsu no Yaiba Yuukaku-hen – Demon Slayer Entertainment District Arc English Sub, Kimetsu no Yaiba Yuukaku-hen – Demon Slayer Entertainment District Arc Episode 1 English Sub, Kimetsu no Yaiba Yuukaku-hen – Demon Slayer Entertainment District Arc Anime Free English Sub, Kimetsu no Yaiba Yuukaku-hen – Demon Slayer Entertainment District Arc Ep 1 English Sub, Kimetsu no Yaiba Yuukaku-hen – Demon Slayer Entertainment District Arc Ep 2 English Sub, Kimetsu no Yaiba Yuukaku-hen – Demon Slayer Entertainment District Arc Episode 2 English Sub, Kimetsu no Yaiba Yuukaku-hen – Demon Slayer Entertainment District Arc Bluray English Sub, Kimetsu no Yaiba Yuukaku-hen – Demon Slayer Entertainment District Arc BD English Sub, Kimetsu No Yaiba Season 2 Online Free, Kimetsu no Yaiba Season 2 English Sub