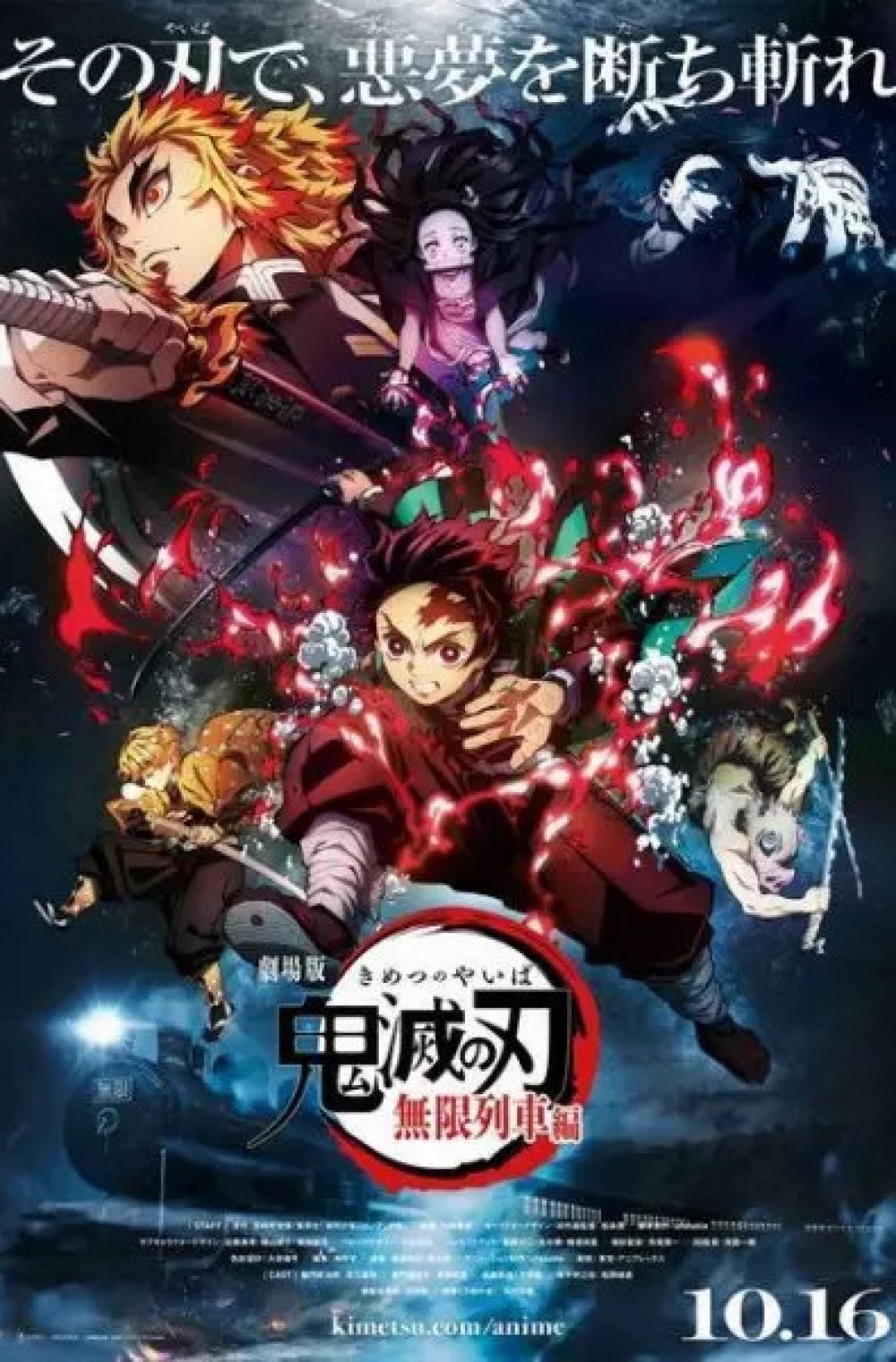 Kimetsu no Yaiba the Movie: Mugen Train
Kimetsu no Yaiba Movie: Mugen Ressha-hen
Summary
The movie fully adapts the Mugen Train Arc of the manga.
Enmu, Lower Rank 1, is sent to kill Tanjiro Kamado as well as the other Demon Slayers in order for him to become an Upper Rank and receive even more blood from Muzan Kibutsuji.
Meanwhile, Tanjiro Kamado, Zenitsu Agatsuma and Inosuke Hashibira decide to buy tickets to board the Infinity Train and join Kyojuro Rengoku, the Flame Hashira, with the hope of learning more about the Hinokami Kagura as well as defending the onboard passengers.
Related Anime
Prequel: Kimetsu no Yaiba
Tags: Kimetsu no Yaiba Movie Mugen Train anime, Watch Kimetsu no Yaiba Movie Mugen Train, Watch Kimetsu no Yaiba Movie Mugen Train Online, Watch Kimetsu no Yaiba Movie Mugen Train English Sub, Download Kimetsu no Yaiba Movie Mugen Train English Sub, Stream Kimetsu no Yaiba Movie Mugen Train, Kimetsu no Yaiba Movie Mugen Train English Sub, Kimetsu no Yaiba Movie Mugen Train Full English Sub, Kimetsu no Yaiba Movie Mugen Train Anime Free English Sub, Kimetsu no Yaiba Movie Mugen Train Bluray English Sub, Kimetsu no Yaiba Movie Mugen Train BD English Sub