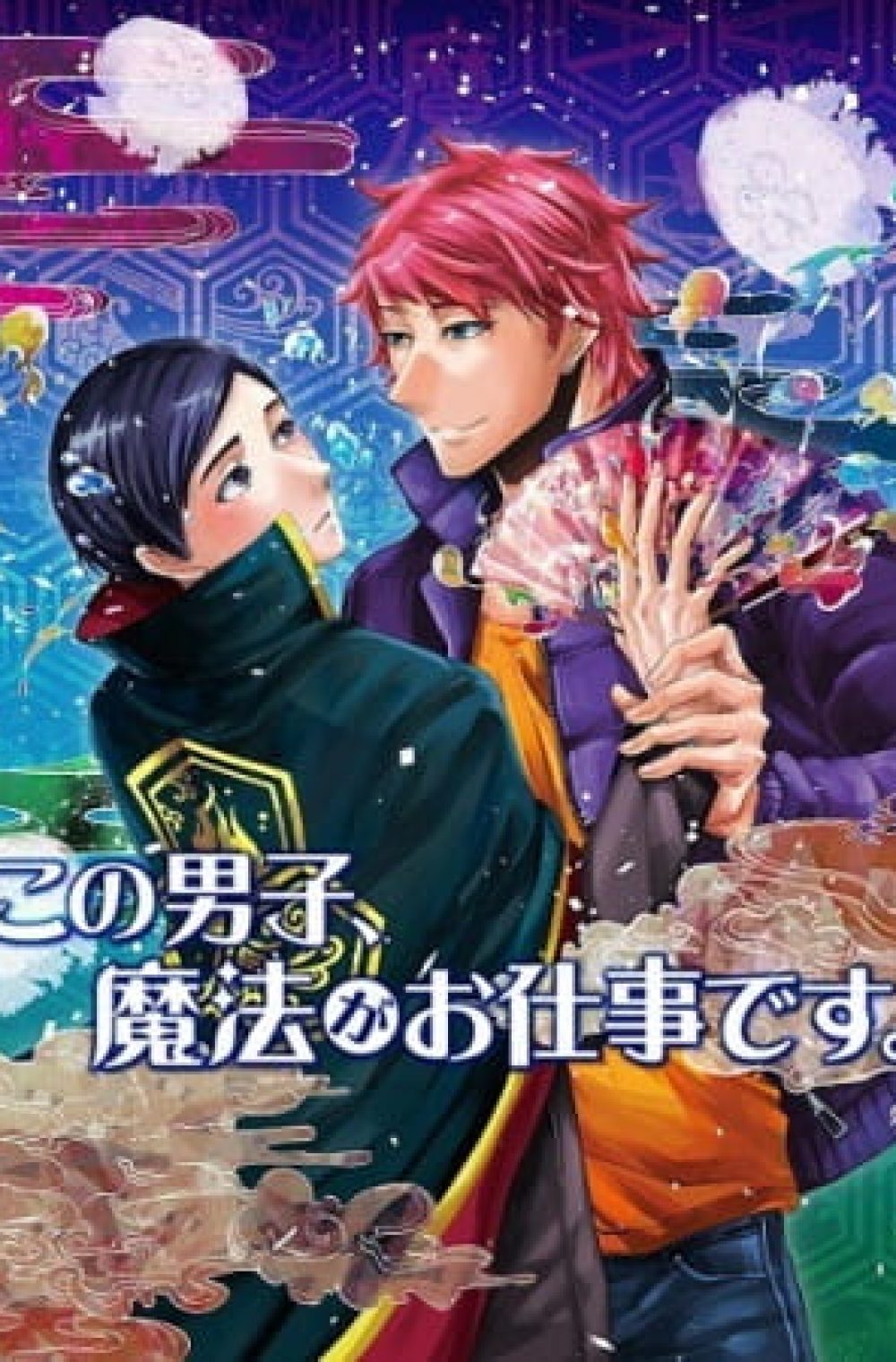 Kono Danshi, Mahou ga Oshigoto Desu – This Boy is a Professional Wizard
This Boy is a Professional Wizard
Summary
The fourth OVA of Kono Danshi shounen ai series.
Chiharu Kashima, captain of the Wizard Bureau's Crisis Countermeasures Division, is among a handful of people who can use magic. While frequenting his favorite bar, he is approached by a friendly man named Toyohi Utsumi. Having always dreamt of being a wizard, Toyohi is enthralled by the idea of meeting one. Much to the young Captain's surprise, Toyohi confesses that he has fallen in love with Kashima. While little time as passed, the two begin to spend more time together. Not all is well, however, as Kashima fears that magic is all that he has and Toyohi is only in love with Kashima the Wizard.
Related Anime
Other: Kono Danshi, Uchuujin to Tatakaemasu., Kono Danshi, Ningyo Hiroimashita., Kono Danshi, Sekika ni Nayandemasu.
Tags: Watch Yaoi Anime Online, Kono Danshi, Mahou ga Oshigoto Desu anime, Watch Kono Danshi, Mahou ga Oshigoto Desu, Watch Kono Danshi, Mahou ga Oshigoto Desu Online, Watch Kono Danshi, Mahou ga Oshigoto Desu English Sub, Download Kono Danshi, Mahou ga Oshigoto Desu English Sub, Stream Kono Danshi, Mahou ga Oshigoto Desu, Kono Danshi, Mahou ga Oshigoto Desu English Sub, Kono Danshi, Mahou ga Oshigoto Desu Episode 1 English Sub, Kono Danshi, Mahou ga Oshigoto Desu Anime Free English Sub, Kono Danshi, Mahou ga Oshigoto Desu Ep 1 English Sub, Kono Danshi, Mahou ga Oshigoto Desu Ep 2 English Sub, Kono Danshi, Mahou ga Oshigoto Desu Episode 2 English Sub, Kono Danshi, Mahou ga Oshigoto Desu Bluray English Sub, Kono Danshi, Mahou ga Oshigoto Desu BD English Sub, Watch Kono Danshi yaoi anime english sub, Watch Yaoi Anime English Sub