We are still having issues with video player. If you see anything strange such as missing video player or blank page or ad banners layered on top video player, please remain calm and wait until we're done bug hunting.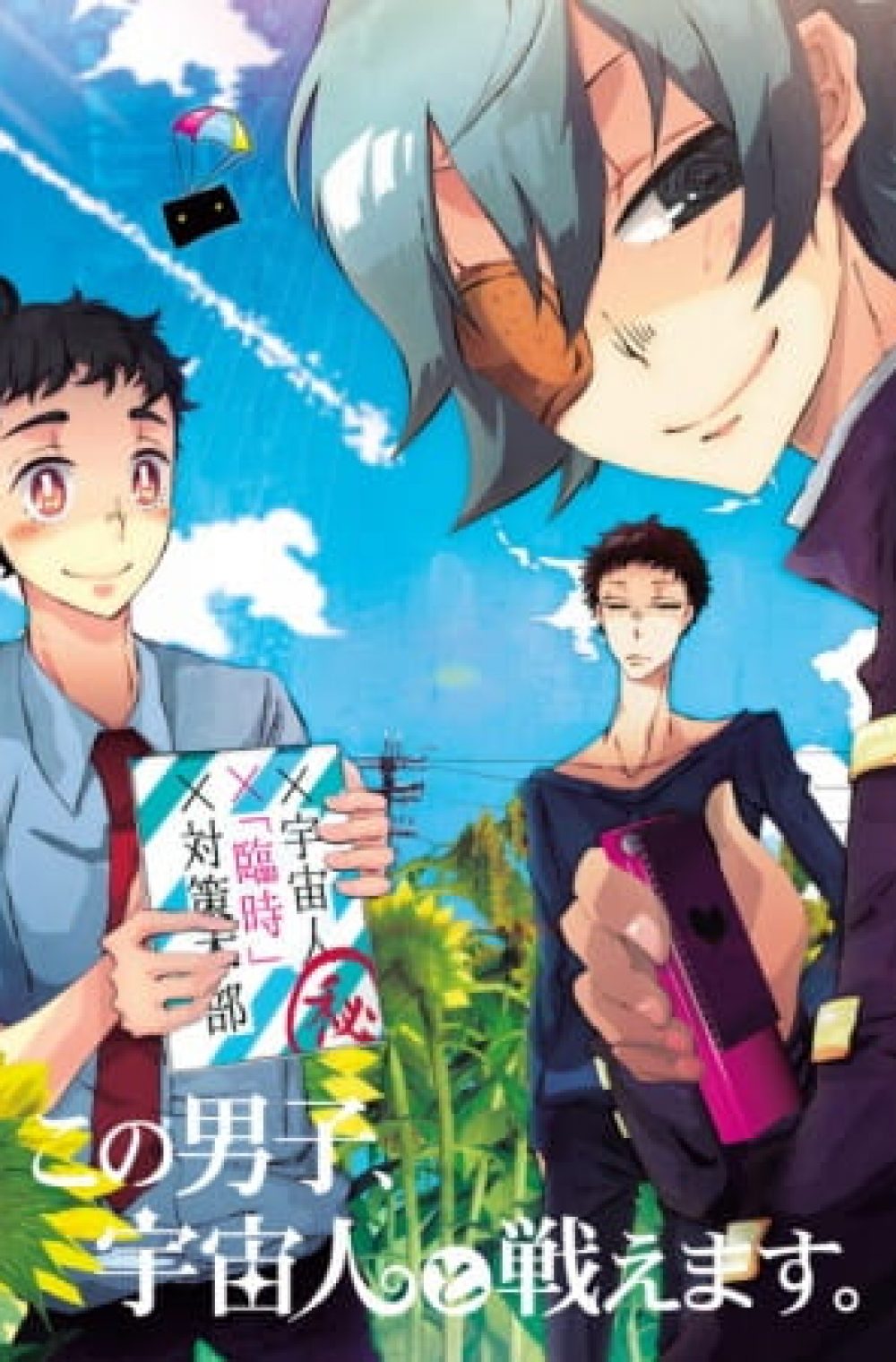 Kono Danshi, Uchuujin to Tatakaemasu – This Boy Can Fight Aliens
This Boy Can Fight Aliens
Rating
Summary
The first OVA of Kono Danshi shounen ai series.
When aliens suddenly invade the world, Earth seems to be fighting a losing battle until Arikawa, one of the defense command staff, accidentally discovers a young man lying on a hill. Tests soon prove the impossible: this one teenager, Kakashi, has the power to defeat the attackers! Unfortunately, Kakashi has also lost his memory, and with it the knowledge of how to actually use his power. Moving Kakashi in with himself and his own commander, Shiro, Arikawa accidentally starts a strange triangle of emotions and relationships. A triangle that threatens the fate of the planet as Kakashi begins to question his own motivations!
Related Anime
Other: Kono Danshi, Ningyo Hiroimashita., Kono Danshi, Sekika ni Nayandemasu., Kono Danshi, Mahou ga Oshigoto Desu.
Tags: Watch Yaoi Anime Online, Kono Danshi, Uchuujin to Tatakaemasu anime, Watch Kono Danshi, Uchuujin to Tatakaemasu, Watch Kono Danshi, Uchuujin to Tatakaemasu Online, Watch Kono Danshi, Uchuujin to Tatakaemasu English Sub, Download Kono Danshi, Uchuujin to Tatakaemasu English Sub, Stream Kono Danshi, Uchuujin to Tatakaemasu, Kono Danshi, Uchuujin to Tatakaemasu English Sub, Kono Danshi, Uchuujin to Tatakaemasu Episode 1 English Sub, Kono Danshi, Uchuujin to Tatakaemasu Anime Free English Sub, Kono Danshi, Uchuujin to Tatakaemasu Ep 1 English Sub, Kono Danshi, Uchuujin to Tatakaemasu Ep 2 English Sub, Kono Danshi, Uchuujin to Tatakaemasu Episode 2 English Sub, Kono Danshi, Uchuujin to Tatakaemasu Bluray English Sub, Kono Danshi, Uchuujin to Tatakaemasu BD English Sub, Watch Yaoi Anime English Sub, Watch Yaoi Anime HD English Sub Online