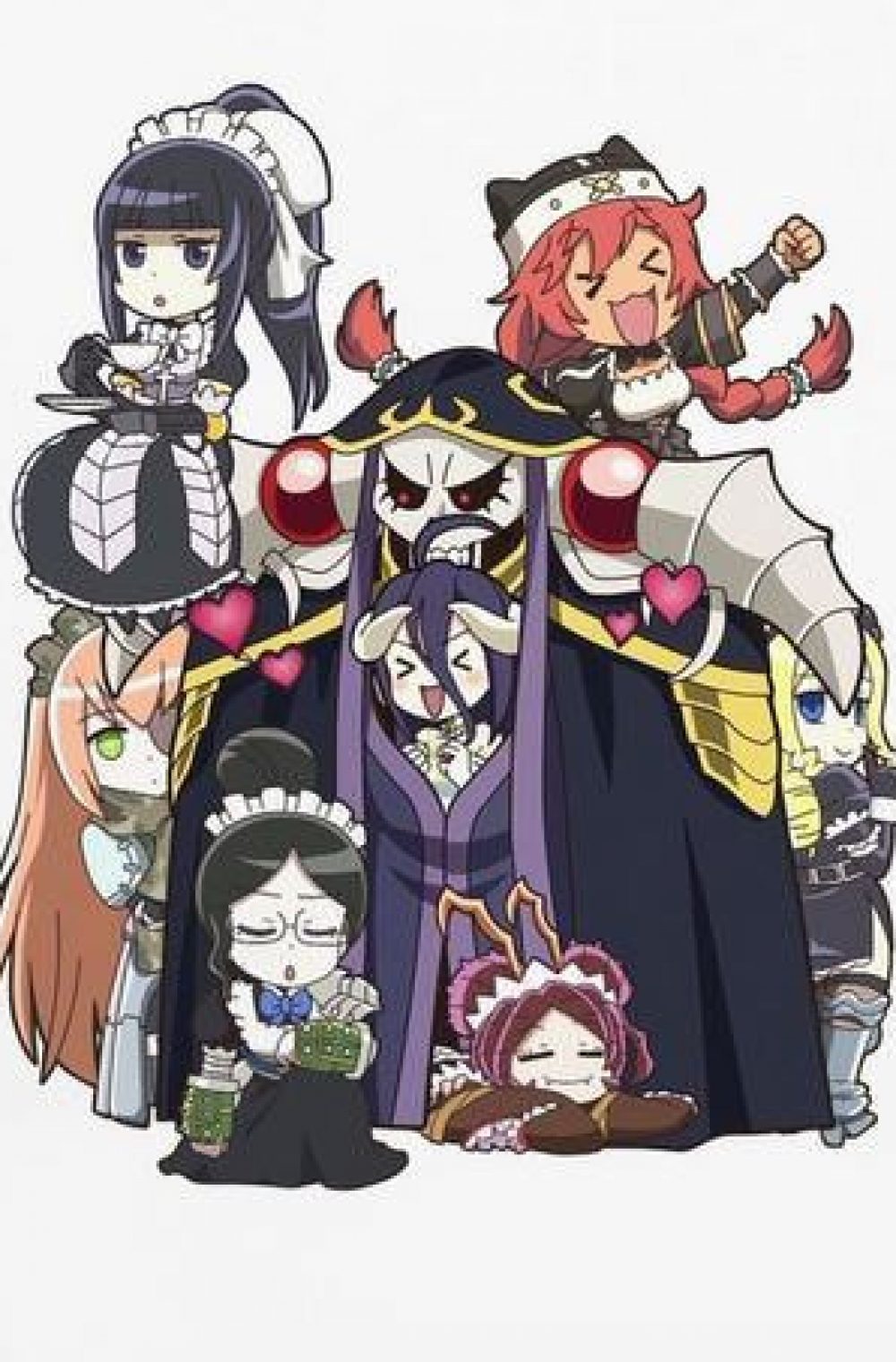 Summary
Overlord Petit Anime Ple Ple Pleiades Continues With Season 4!
Overlord Season 4 will have a short petit animation series titled Ple Ple Pleiades 4. The anime will begin broadcasting on AT-X and streaming on KADOKAWA's YouTube channel on July 5 and will follow the main Overlord Season 4 as it airs, just like it did with the previous seasons. The anime features chibi-style art.
The official Twitter account of the Overlord anime posted a teaser picture for Ple Ple Pleiades 4 on June 24 that says the anime is to stream on July 5. It also shows two characters of Great Tomb of Nazarick, Sous-chef and Eclair Ecleir Eicler at a bar. The bar's master is serving a glass of cocktail to the penguin-like assistant butler sitting in front of him.
Related Anime
Prequel: Overlord: Ple Ple Pleiades 3
Other: Overlord IV
Tags: Overlord: Ple Ple Pleiades 4 anime, Watch Overlord: Ple Ple Pleiades 4, Watch Overlord: Ple Ple Pleiades 4 Online, Watch Overlord: Ple Ple Pleiades 4 English Sub, Download Overlord: Ple Ple Pleiades 4 English Sub, Stream Overlord: Ple Ple Pleiades 4, Overlord: Ple Ple Pleiades 4 English Sub, Overlord: Ple Ple Pleiades 4 Episode 1 English Sub, Overlord: Ple Ple Pleiades 4 Anime Free English Sub, Overlord: Ple Ple Pleiades 4 Ep 1 English Sub, Overlord: Ple Ple Pleiades 4 Ep 2 English Sub, Overlord: Ple Ple Pleiades 4 Episode 2 English Sub, Overlord: Ple Ple Pleiades 4 Bluray English Sub, Overlord: Ple Ple Pleiades 4 BD English Sub