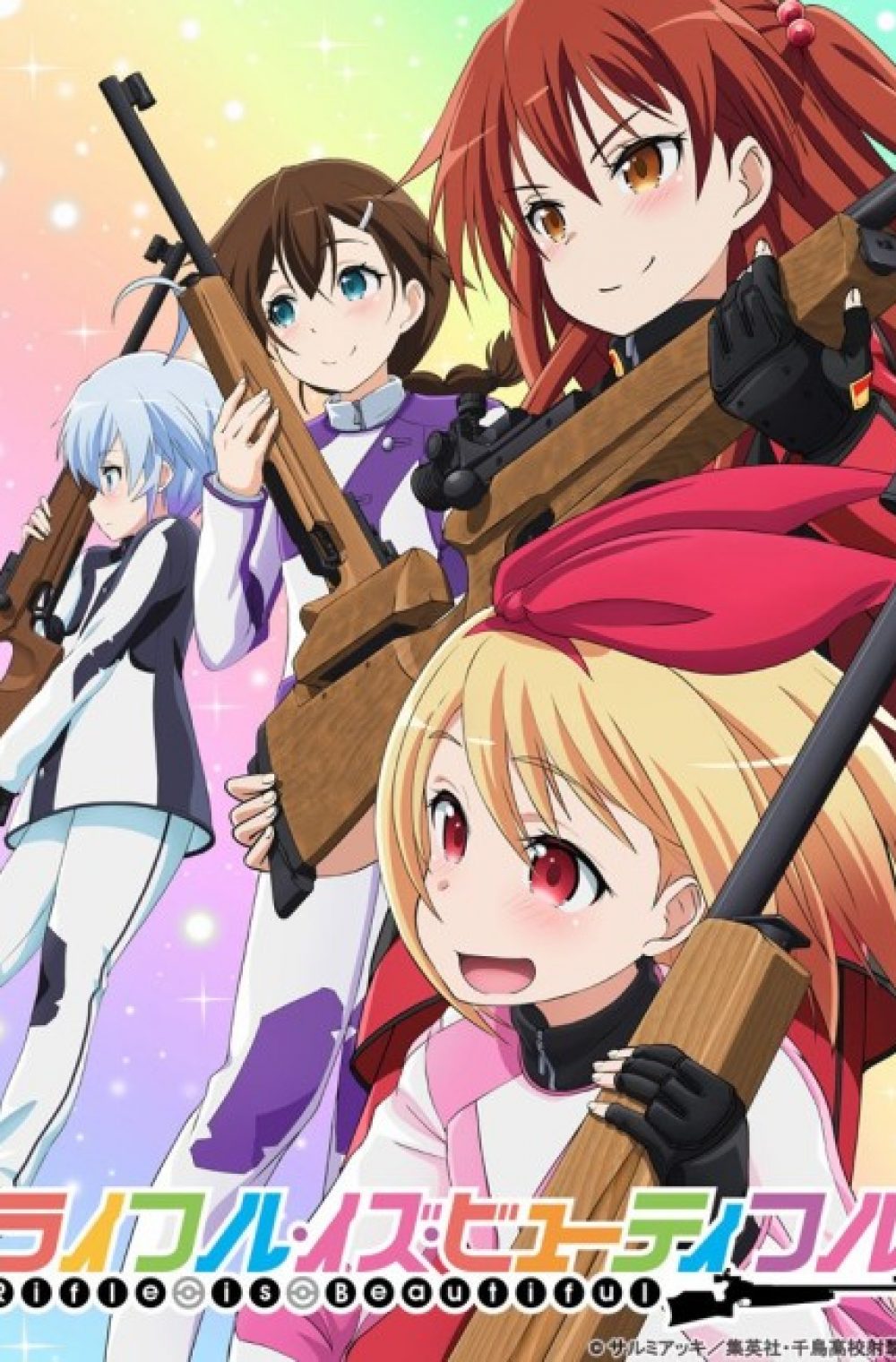 Rifle Is Beautiful
Rifle Is Beautiful , ライフル・イズ・ビューティフル
Rating
Summary
Kokura Hikari is a first-year high school girl who loves rifle shooting. She entered Chidori High School because it had a shooting club, but finds that the club had been disbanded. She had only one day to find enough members to reform the club, but luckily was able to find three other first-year girls who she had met at a competition in middle school.
Thus begins the daily activities of the Chidori High Shooting Club.
Rifle is Beautiful (ライフル・イズ・ビューティフル Raifuru Izu Byūtifuru) is a Japanese four-panel manga series by Akki Sarumi. It has been serialized online via Shueisha's Tonari no Young Jump website since April 2015, and has been collected in four tankōbon volumes. An anime television series adaptation by studio 3Hz has been announced.
Tags : Rifle Is Beautiful anime, Watch Rifle Is Beautiful, Watch Rifle Is Beautiful Online, Watch Rifle Is Beautiful English Sub, Download Rifle Is Beautiful English Sub, Stream Rifle Is Beautiful, Rifle Is Beautiful English Sub, Rifle Is Beautiful Episode 1 , Rifle Is Beautiful Anime Free English Sub, Watch Rifle Is Beautiful Ep 1, Watch Rifle Is Beautiful anime, Watch Rifle Is Beautiful Crunchyroll, Watch Rifle Is Beautiful funimation, Watch Rifle Is Beautiful BD, Watch Rifle Is Beautiful Blue-ray, Rifle Is Beautiful Uncensored, Watch Rifle Is Beautiful Uncensored, anime Rifle Is Beautiful Uncensored