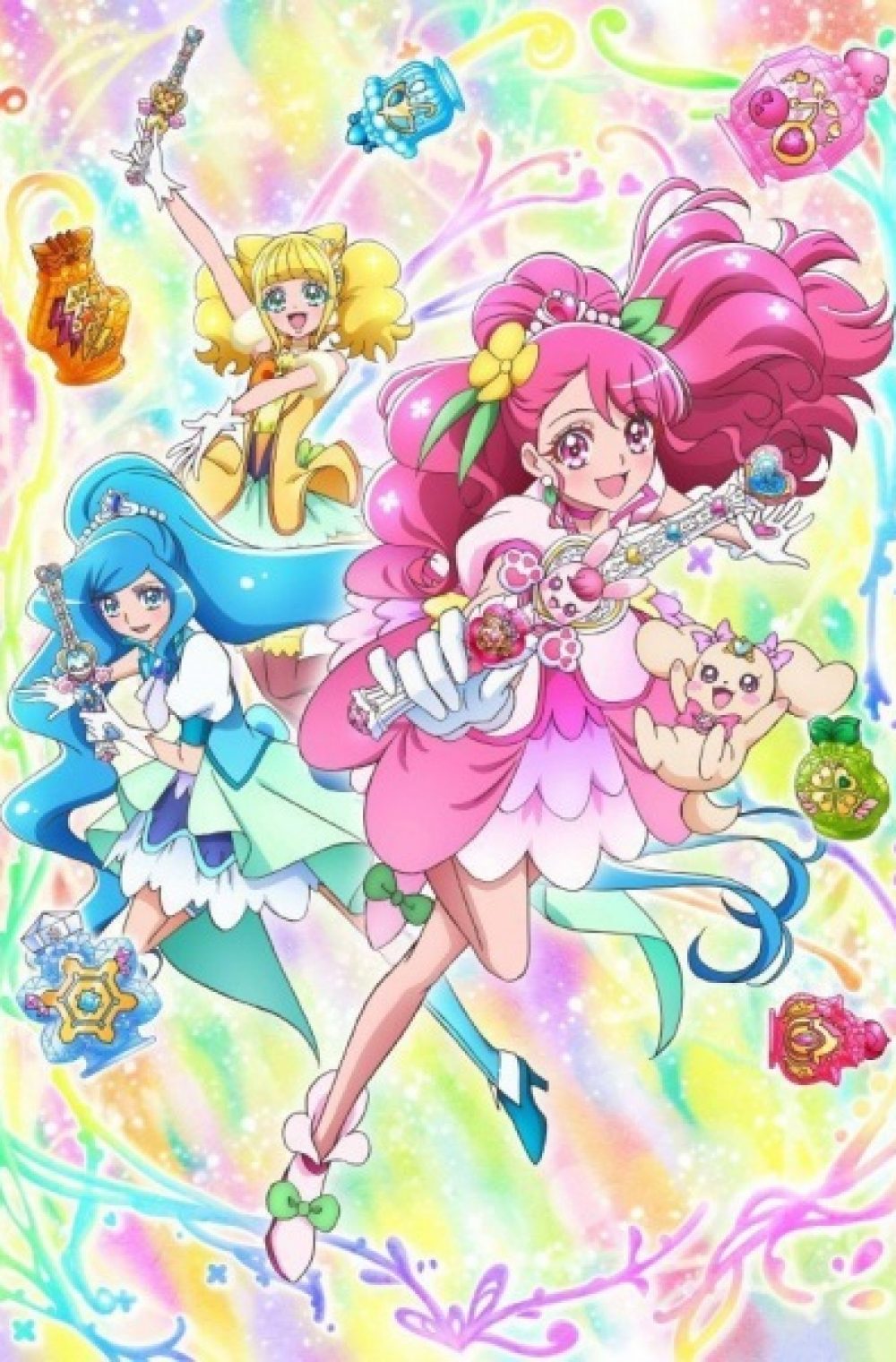 Summary
The Healing Garden, a secret world
that has provided treatment to heal the Earth,
is under attack by the Byougenzu,
who plan to infect Earth with an illness,
putting it in great danger!
To solve this crisis,
the three medical trainees of Earth,
known as the Healing Animals,
along with Latte,
who holds a special power as the Princess of the Healing Garden,
escape in search of their partners!
Three ordinary girls come across the group by chance,
and together, they transform into Pretty Cure and take on the Byogens!
Pretty Cure,
with the desire in their hearts to protect Latte,
who lost energy after sensing the Byogen's attack,
along with their precious Earth and each and every living thing here,
now must join forces to treat the Earth!
Now Start! Pretty Cure Operation!
Healin' Good♥Pretty Cure (ヒーリングっど♥プリキュア?) is a Japanese magical girl anime series produced by Toei Animation and the seventeenth installment in Izumi Todo's Pretty Cure franchise. It is scheduled to air in February 2, 2020, succeeding Star☆Twinkle Pretty Cure on its initial time slot. The main motifs are health, nature and animals.
Related Anime
Alternative setting: Suite Precure♪, Smile Precure!, Happiness Charge Precure!, Go! Princess Precure, Kirakira☆Precure A La Mode, Hug tto! Precure, Star☆Twinkle Precure
Tags: Healin Good Precure anime, Watch Healin Good Precure, Stream Healin Good Precure, Download Healin Good Precure, Watch Healin Good Precure English Sub, Watch Healin Good Precure Episode 1, Healin Good Precure English Sub, Watch Healin Good Precure Ep 1 English Sub, Watch Healin Good Precure Online, Watch Healin Good Precure Free