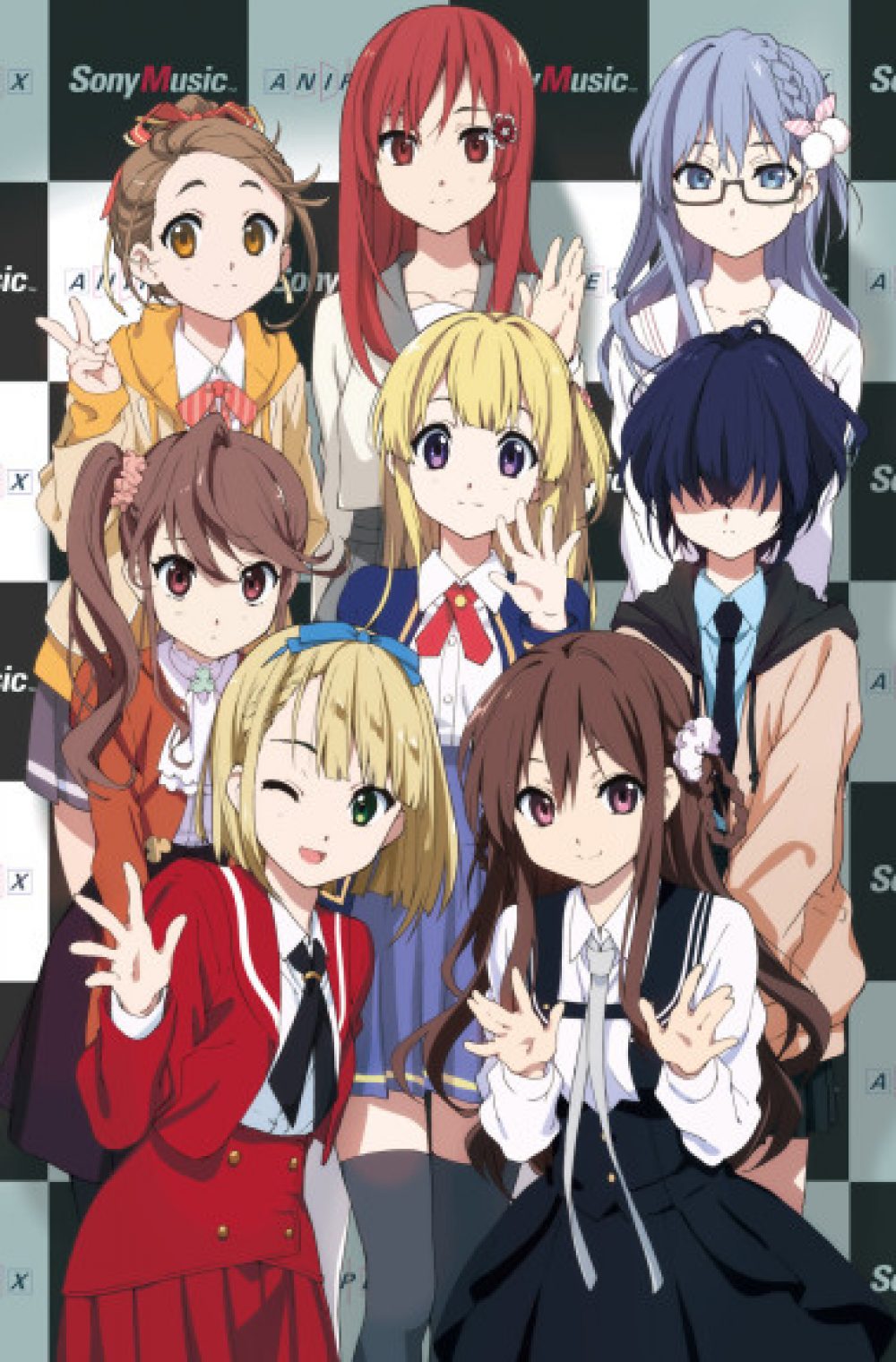 22/7 – Nanabun no Nijyuuni + OVA
Nanabun no Nijyuuni , 22/7 (nanabun no nijyuuni) , 22/7 , 22/7 (ナナブンノニジュウニ)
| | |
| --- | --- |
| Share | |
| Rating | |
| Genres: | Music |
Summary
Included Sequel OVA: 22/7: 8+3=? centers on the story of Mikami Kamiki, Yuuki Toujou, and Tsubomi Hiiragi.
Miu Takigawa views the world from behind the safety of her bangs, content with peacefully passing unnoticed through life. Reserved and timid, Miu struggles to converse with or even smile at customers when at her part time job, but she works tirelessly to support her mother and precious little sister, Haru. It is a shock when a letter arrives from the entertainment company GIP, announcing that she has been chosen as a candidate for their new project.
Miu decides to accept the invitation and heads to the meeting spot where the eccentric ensemble of other candidates filter in, all summoned by their own letters. Not long after, the girls are escorted by a manager to a luxurious secret facility, where it is explained that they must follow the mysterious directions of "The Wall," whose orders are absolute.
The 24th of December, 2016, will see the birth of idols like no other; on that day, the group 22/7 will debut, whether or not Miu and the other members are ready to take the stage.
A digital idol project by AKB48 producer Yasushi Akimoto. 22/7 (read as Nanabun no Nijūni (ナナブンノニジュウニ)) is a Japanese idol and anime series project between Yasushi Akimoto, Aniplex, and Sony Music Records. The project is described as "idols who transcend dimensions." The members of the group provide the voice and motion capture for their characters.
Related Anime
Other: Boku wa Sonzai Shiteinakatta, Shampoo no Nioi ga Shita, Rikaisha
Alternative version: Ano Hi no Kanojo-tachi
Sequel: 22/7: 8+3=?
Tags : 22/7 anime, Watch 22/7, Watch 22/7 Online, Watch 22/7 English Sub, Download 22/7 English Sub, Stream 22/7, 22/7 English Sub, 22/7 Episode 1 , 22/7 Anime Free English Sub, Watch 22/7 Ep 1, Watch 22/7 anime, Watch 22/7 Crunchyroll, Watch Nanabun no Nijyuuni , Watch Nanabun no Nijyuuni anime , Watch 22/7 funimation, Watch 22/7 Blue ray, Watch 22/7 BD, Watch Nanabun no Nijyuuni anime,  Watch Nanabun no Nijyuuni Online, Watch Nanabun no Nijyuuni English Sub, Watch Nanabun no Nijyuuni Free, Watch Nanabun no Nijyuuni OVA