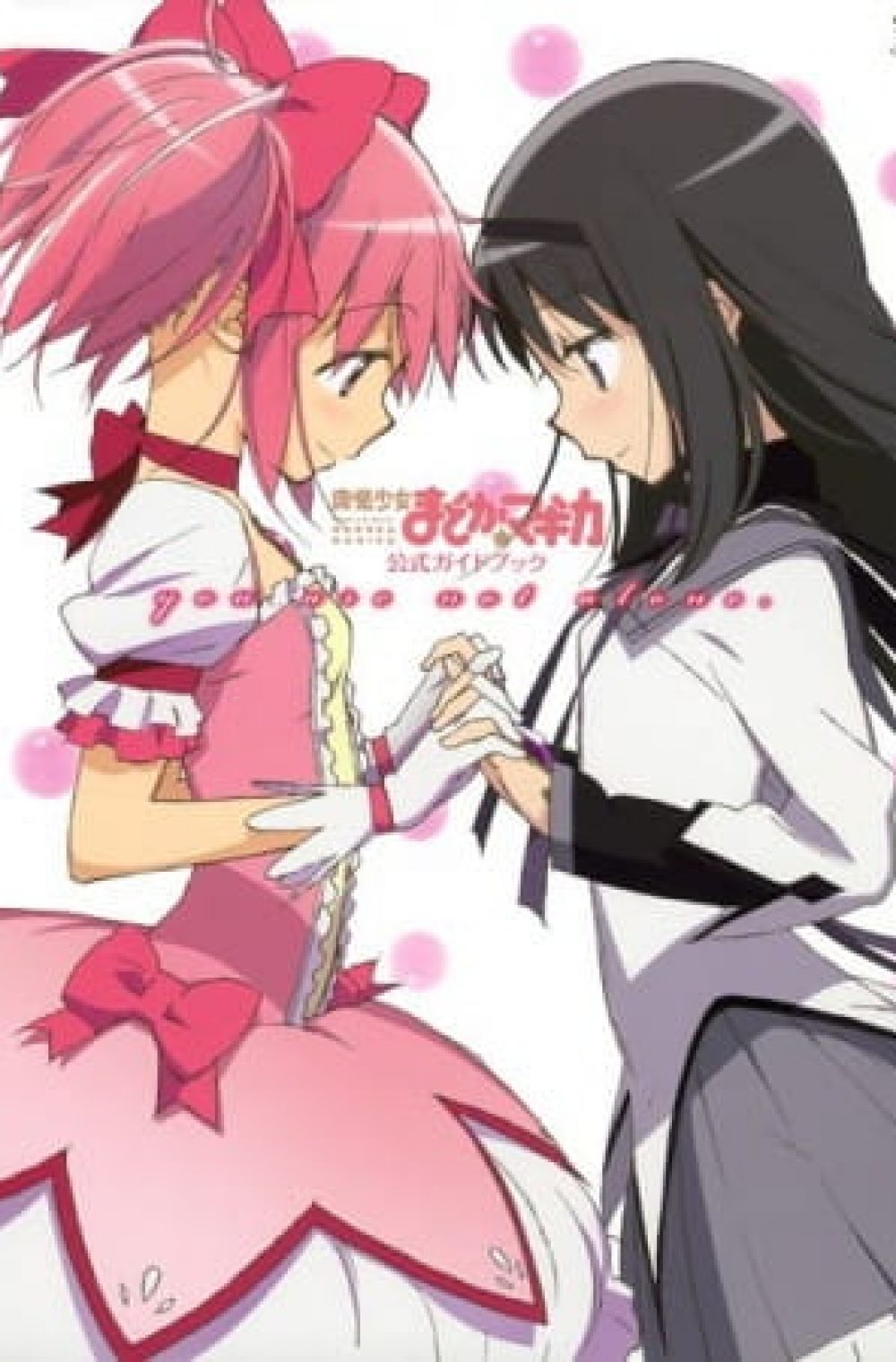 Puella Magi Madoka Magica (Bluray Ver.)
Mahou Shoujo Madoka Magica
Summary
Changes in Bluray versus TV version: background redraw, some significant changes in witches design, remove censoring of some naked scenes, various minor animation changes…
Madoka Kaname and Sayaka Miki are regular middle school girls with regular lives, but all that changes when they encounter Kyuubey, a cat-like magical familiar, and Homura Akemi, the new transfer student.
Kyuubey offers them a proposition: he will grant any one of their wishes and in exchange, they will each become a magical girl, gaining enough power to fulfill their dreams. However, Homura Akemi, a magical girl herself, urges them not to accept the offer, stating that everything is not what it seems.
A story of hope, despair, and friendship, Mahou Shoujo Madoka★Magica deals with the difficulties of being a magical girl and the price one has to pay to make a dream come true.
Mahou Shoujo Madoka★Magica has received widespread critical acclaim, with critics praising the writing, visuals and soundtrack of the series, as well as its approach to the magical girl subgenre. It has also been a commercial success, with each BD volume selling more than 50,000 copies.
The series won several awards in Japan, such as the Television Award at the 16th Animation Kobe Awards, as well as 12 Newtype Anime Awards and the Grand Prize for animation in the 2011 Japan Media Arts awards. In 2015, the show was also awarded the inaugural Sugoi Japan Grand Prix, Japan's nationwide vote for manga, anime, and novels considered as cultural assets that have the potential to be beloved all over the world, among all the works published since 2005.
Related Anime
Other: Mahou Shoujo Sonico★Magica, Mahou Shoujo Madoka★Magica: Concept Movie
Alternative version: Mahou Shoujo Madoka★Magica Movie 1: Hajimari no Monogatari, Mahou Shoujo Madoka★Magica Movie 2: Eien no Monogatari, Magia Record: Mahou Shoujo Madoka☆Magica Gaiden, Magia Record: Mahou Shoujo Madoka☆Magica Gaiden (TV)
Sequel: Mahou Shoujo Madoka★Magica Movie 3: Hangyaku no Monogatari
Tags: Mahou Shoujo Madoka Magica anime, Watch Mahou Shoujo Madoka Magica, Watch Mahou Shoujo Madoka Magica Online, Watch Mahou Shoujo Madoka Magica English Sub, Download Mahou Shoujo Madoka Magica English Sub, Stream Mahou Shoujo Madoka Magica, Mahou Shoujo Madoka Magica English Sub, Mahou Shoujo Madoka Magica Episode 1 English Sub, Mahou Shoujo Madoka Magica Anime Free English Sub, Mahou Shoujo Madoka Magica Ep 1 English Sub, Mahou Shoujo Madoka Magica Uncut English Sub, Mahou Shoujo Madoka Magica Uncensored English Sub, Mahou Shoujo Madoka Magica Bluray English Sub, Mahou Shoujo Madoka Magica BD English Sub