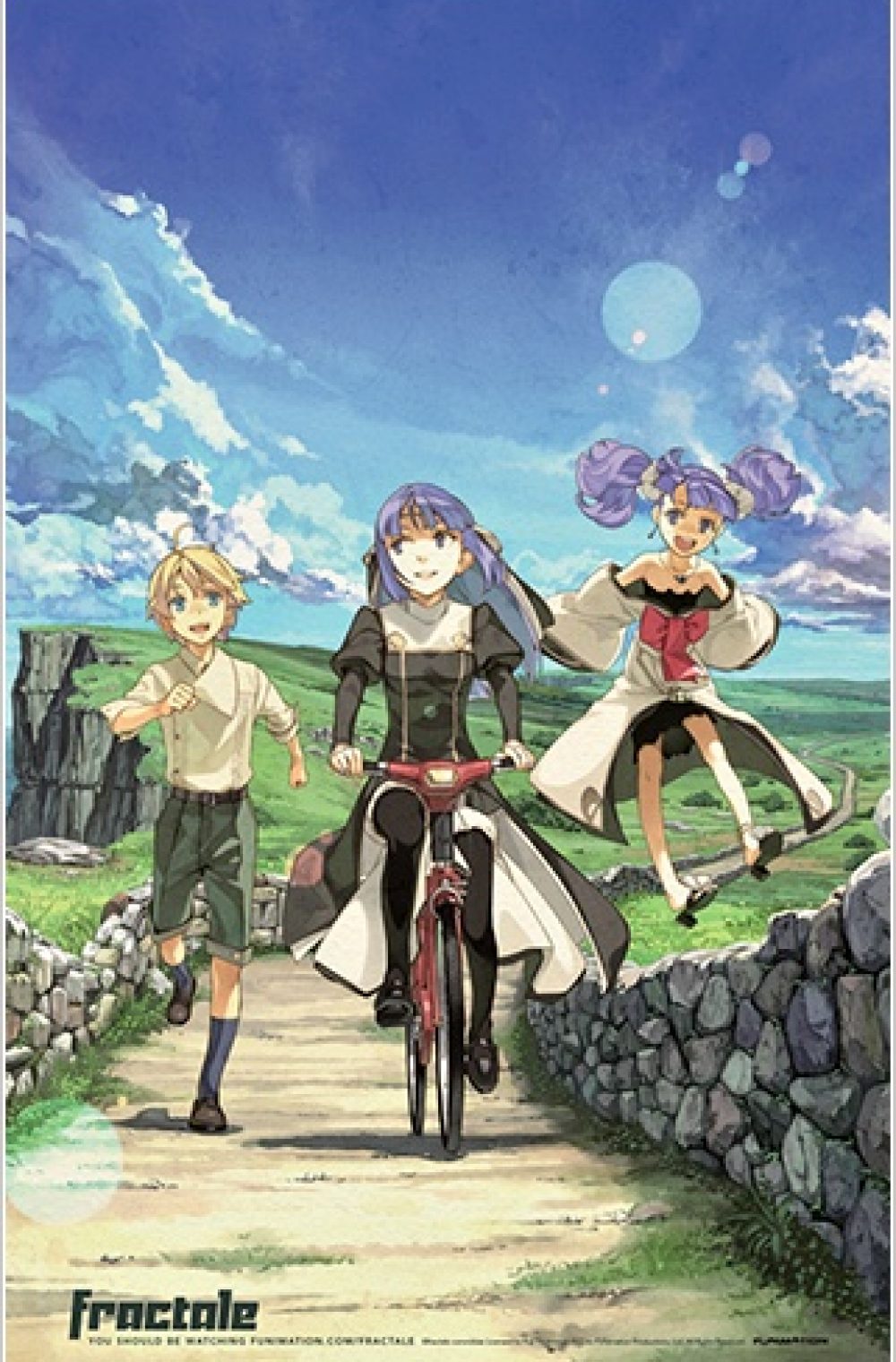 Summary
The story takes place on an island, where a "Fractale System" is beginning to collapse. One day, Clain finds an injured girl called Phryne under a cliff. She disappears leaving a pendant. Clain sets out for a journey with the girl-shaped avatar Nessa to look for Phryne and discovers the secret of the Fractale System.
Fractale aired on Fuji Television's noitaminA block.
On June 19, 2011, Mutsumi Akazaki, who drew the manga adaptation of Fractale, stated in a blog post that she found the work 'uninteresting' and added that she wanted to work on a manga that she enjoyed. The blog post was soon removed. As a result, the anime's director Yutaka Yamamoto requested that the production committee discontinue the manga series, though there was no indication that this was approved. Akazaki later apologised for the remark.
Keywords: Watch Fractale HD Online, Watch Fractale English Subbed, Download Fractale English Subbed, Anime Fractale Streaming Online, Fractale English Subbed, Fractale Episode 1 English Subbed, Fractale Free HD English Subbed, Fractale Ep 1 English Subbed,