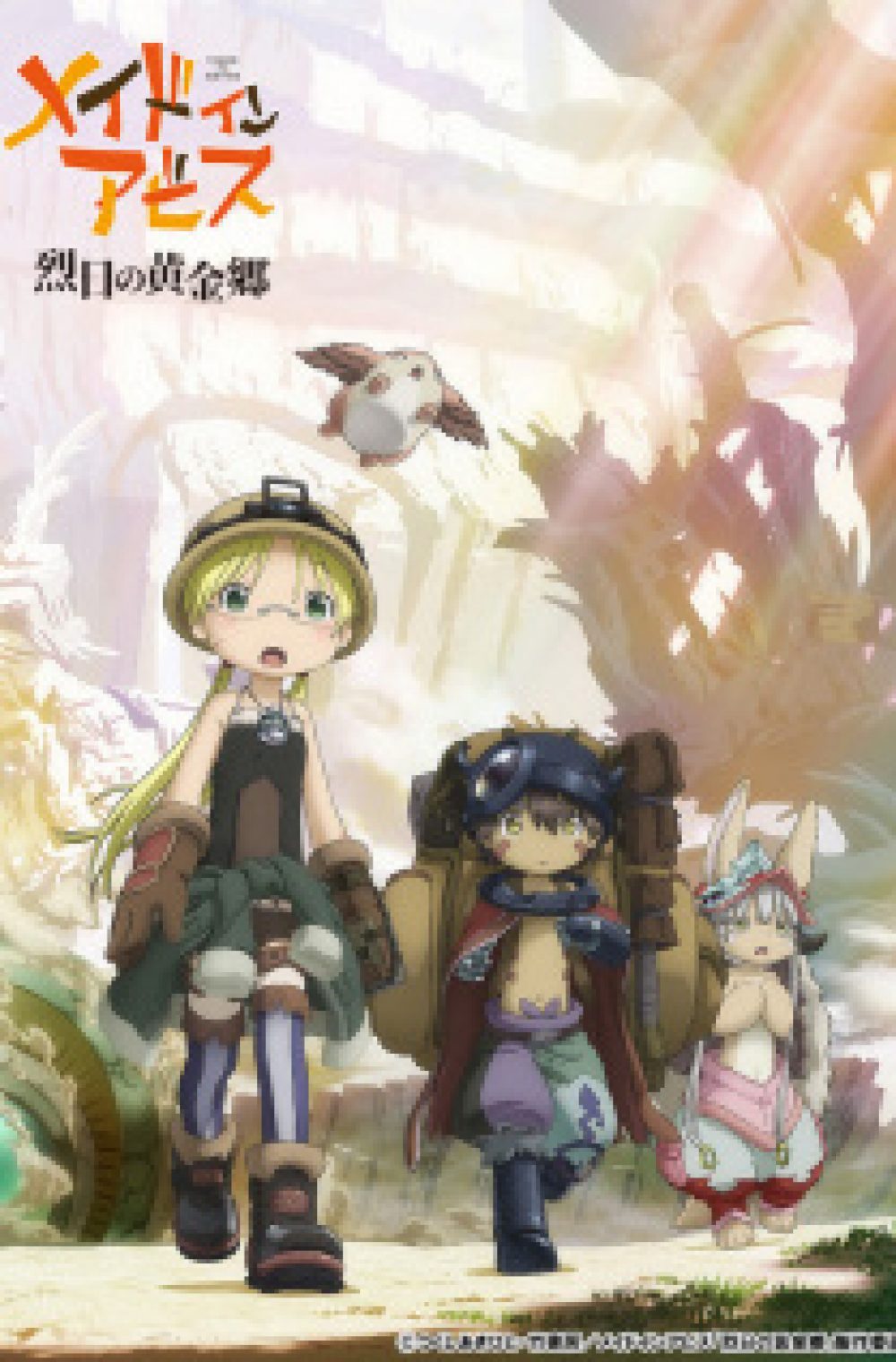 Summary
Directly after the events of Made in Abyss Movie 3: Dawn of the Deep Soul, the fifth installment of Made in Abyss covers the adventure of Reg, Riko, and Nanachi in the Sixth Layer,
Made in Abyss: The Golden City of the Scorching Sun will continue from where we left off—seeing Riko, Reg, and Nanachi embark on their journey to explore the unknowns of the abyss further.
On their adventure, they meet plenty of creatures who look just like Reg along with a princess who seems to know major clues about Reg's origins. There, the trio also learns more about the inhabitants of the abyss and how they were able to build a civilization in such a deadly place. Perhaps the answers they receive will instruct them on how to survive their perilous path ahead.
What will they learn? What friends will they make, and what enemies lie ahead in their journey? All will be revealed in due time!
Related Anime
Prequel: Made in Abyss Movie 3: Fukaki Tamashii no Reimei
Other: Made in Abyss: Retsujitsu no Ougonkyou Mini Anime
Tags: Made in Abyss Season 2 – Made in Abyss – Retsujitsu no Ougonkyou anime, Watch Made in Abyss Season 2 – Made in Abyss – Retsujitsu no Ougonkyou, Watch Made in Abyss Season 2 – Made in Abyss – Retsujitsu no Ougonkyou Online, Watch Made in Abyss Season 2 – Made in Abyss – Retsujitsu no Ougonkyou English Sub, Download Made in Abyss Season 2 – Made in Abyss – Retsujitsu no Ougonkyou English Sub, Stream Made in Abyss Season 2 – Made in Abyss – Retsujitsu no Ougonkyou, Made in Abyss Season 2 – Made in Abyss – Retsujitsu no Ougonkyou English Sub, Made in Abyss Season 2 – Made in Abyss – Retsujitsu no Ougonkyou Episode 1 English Sub,  Made in Abyss Season 2 – Made in Abyss – Retsujitsu no Ougonkyou Episode 12 English Sub, Watch Made in Abyss Season 2 – Made in Abyss – Retsujitsu no Ougonkyou anime,