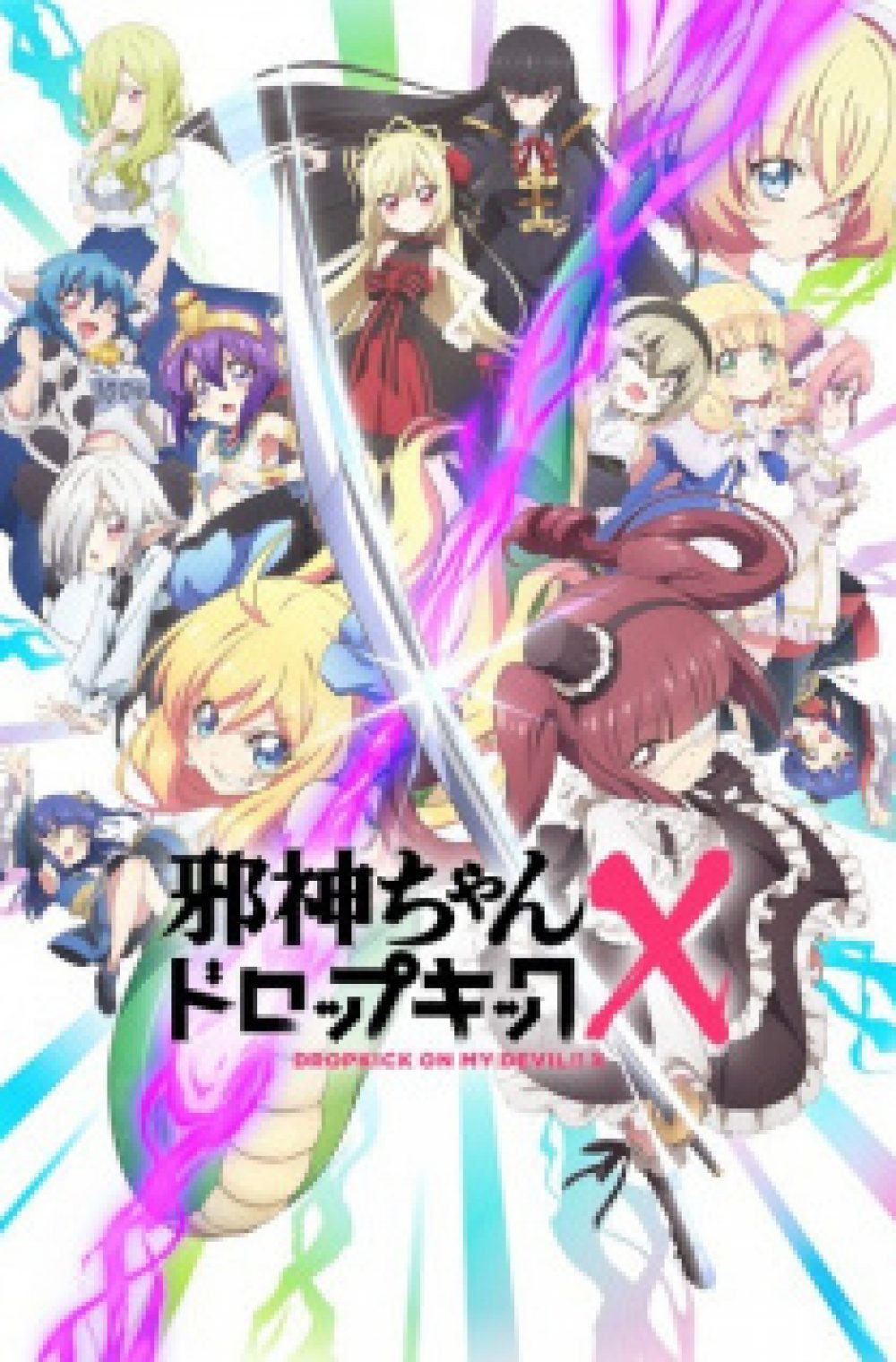 Jashin-chan Dropkick X – Dropkick On My Devil!! X
Dropkick On My Devil!! X , Jashin-chan Dropkick X , Jashin-chan Dropkick 3rd Season, Dropkick On My Devil!! 3rd Season , Dropkick On My Devil!! X , 邪神ちゃんドロップキックX
Summary
Third season of Jashin-chan Dropkick.
A crowdfunding campaign for the third season launched in September and surpassed its crowdfunding goal in 33 hours, formally green-lighting the third season.
A backer of the campaign, who pledged 1.1 million yen (about US$10,000), named the new season, stating the reasoning was to express affection for the hope that "Yurine and Jashin-chan will continue to cross each other and fight forever." The franchise will also have collaborations with three cities in Hokkaido (Obihiro, Kushiro, Furano) and one city in Nagasaki prefecture (Minami Shimabara).
Related Anime
Prequel: Jashin-chan Dropkick'
Other: Jashin-chan Dropkick X: Oobiro-hen, Jashin-chan Mame Anime
Tags: Jashin-chan Dropkick X – Dropkick On My Devil!! X anime, Watch Jashin-chan Dropkick X – Dropkick On My Devil!! X, Watch Jashin-chan Dropkick X – Dropkick On My Devil!! X Online, Watch Jashin-chan Dropkick X – Dropkick On My Devil!! X English Sub, Download Jashin-chan Dropkick X – Dropkick On My Devil!! X English Sub, Stream Jashin-chan Dropkick X – Dropkick On My Devil!! X, Jashin-chan Dropkick X – Dropkick On My Devil!! X English Sub, Jashin-chan Dropkick X – Dropkick On My Devil!! X Episode 1 English Sub, Jashin-chan Dropkick X – Dropkick On My Devil!! X Anime Free English Sub, Jashin-chan Dropkick X – Dropkick On My Devil!! X Ep 1 English Sub, Jashin-chan Dropkick X – Dropkick On My Devil!! X Episode 12 English Sub, Watch Jashin-chan Dropkick X – Dropkick On My Devil!! X anime, Watch Jashin-chan Dropkick Season 3