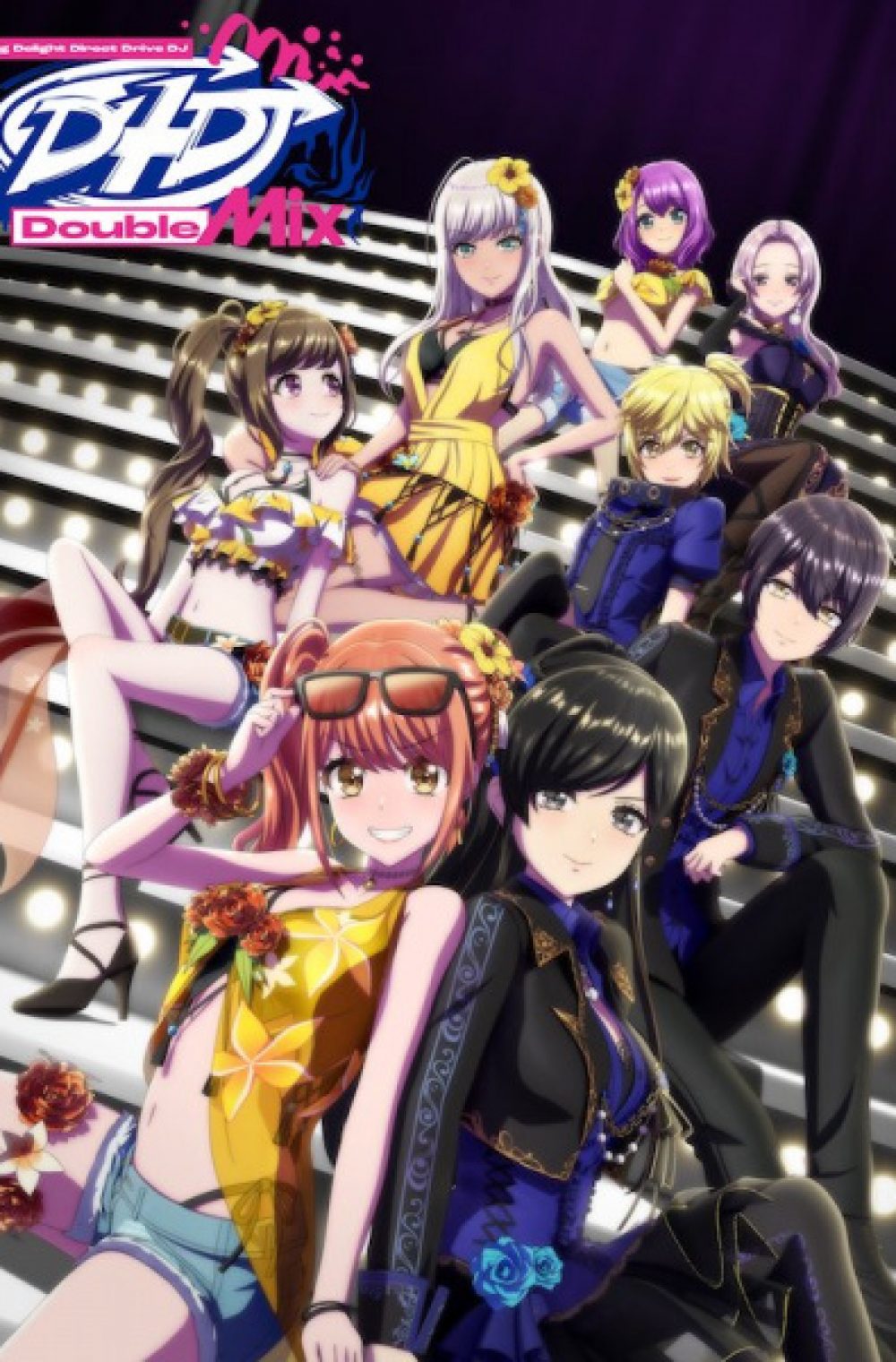 D4DJ: Double Mix
Dig Delight Direct Drive DJ
| | |
| --- | --- |
| Share | |
| Rating | |
| Genres: | Music |
Summary
The legendary DJ festival "D4 FES." has returned, and Merm4id has fulfilled their long-cherished desire to participate. At a swimsuit gravure shoot, Mizushima Marika, Hidaka Saori, and Matsuyama Dalia begin to worry when Seto Rika starts acting different than usual.
Meanwhile, Aoyagi Tsubaki of RONDO is indulged in expectations to expand their world in the future while alone in a chapel.
One day, after a live performance at the clubhouse "ALTER EGO", Rika bumps into Tsubaki alongside Tsukimiyama Nagisa, Yano Hiiro, and Miyake Aoi.
Overcoming everything with her luck and charm to enjoy life, she gives her surprising suggestions.
Related Anime
Other: D4DJ: First Mix
Tags: D4DJ Double Mix anime, Watch D4DJ Double Mix, Watch D4DJ Double Mix Online, Watch D4DJ Double Mix English Sub, Download D4DJ Double Mix English Sub, Stream D4DJ Double Mix, D4DJ Double Mix English Sub, D4DJ Double Mix Episode 1 English Sub, D4DJ Double Mix Anime Free English Sub, D4DJ Double Mix Ep 1 English Sub, D4DJ Double Mix Ep 2 English Sub, D4DJ Double Mix Episode 2 English Sub, D4DJ Double Mix Bluray English Sub, D4DJ Double Mix BD English Sub