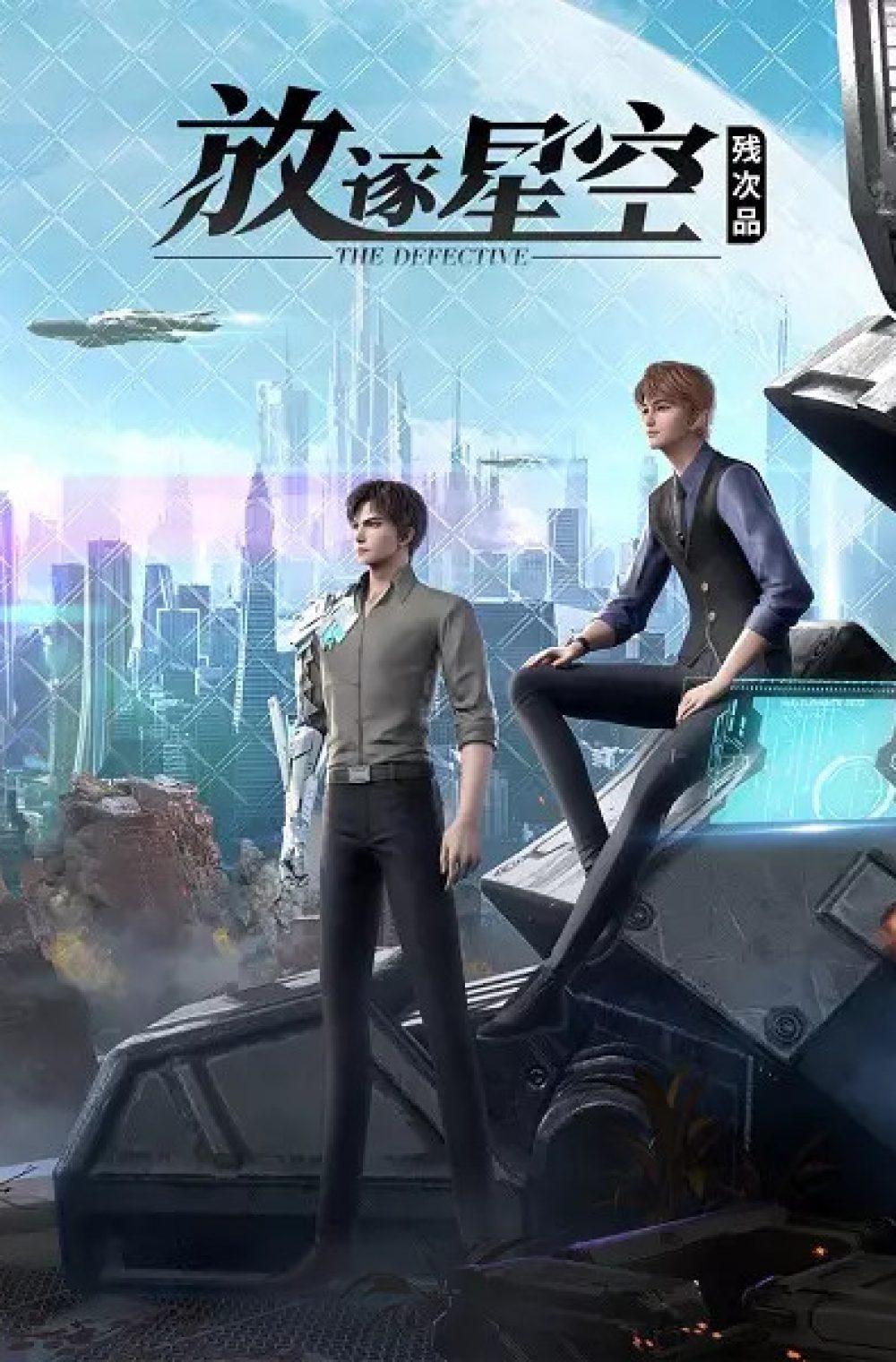 Summary
I made myself a ghost back to life from death, with hatred in my bones and conspiracy brewed for years, sinking into the marsh, into the abyss. All I want is to bury the rotten roots, growing thistles, and thorns which can kill like upas, to stab into the hypocritical civilization.
In the bottom of the muck… I found my Lucida.
In 2021, another novel by Priest is coming as a Chinese anime adaptation, that is Can Ci Pin or The Defective, also known as Imperfections or Access Denied in other translations of the novel. Priest, the Chinese author who wrote several danmei novels will have another of her work adapted into a 3D donghua. Can Ci Pin will be joining Drowning Sorrows in Raging Fire, Liu Yao, and Silent Reading. All in all, Priest will have 4 of her novels adapted into Chinese anime this 2021.
Tags: The Defective – Can Ci Pin Fangzhu Xingkong anime, Watch The Defective – Can Ci Pin Fangzhu Xingkong, Watch The Defective – Can Ci Pin Fangzhu Xingkong Online, Watch The Defective – Can Ci Pin Fangzhu Xingkong English Sub, Download The Defective – Can Ci Pin Fangzhu Xingkong English Sub, Stream The Defective – Can Ci Pin Fangzhu Xingkong, The Defective – Can Ci Pin Fangzhu Xingkong English Sub, The Defective – Can Ci Pin Fangzhu Xingkong Episode 1 English Sub, The Defective – Can Ci Pin Fangzhu Xingkong Anime Free English Sub, The Defective – Can Ci Pin Fangzhu Xingkong Ep 1 English Sub, The Defective – Can Ci Pin Fangzhu Xingkong Ep 2 English Sub, The Defective – Can Ci Pin Fangzhu Xingkong Episode 2 English Sub, The Defective – Can Ci Pin Fangzhu Xingkong Bluray English Sub, The Defective – Can Ci Pin Fangzhu Xingkong BD English Sub