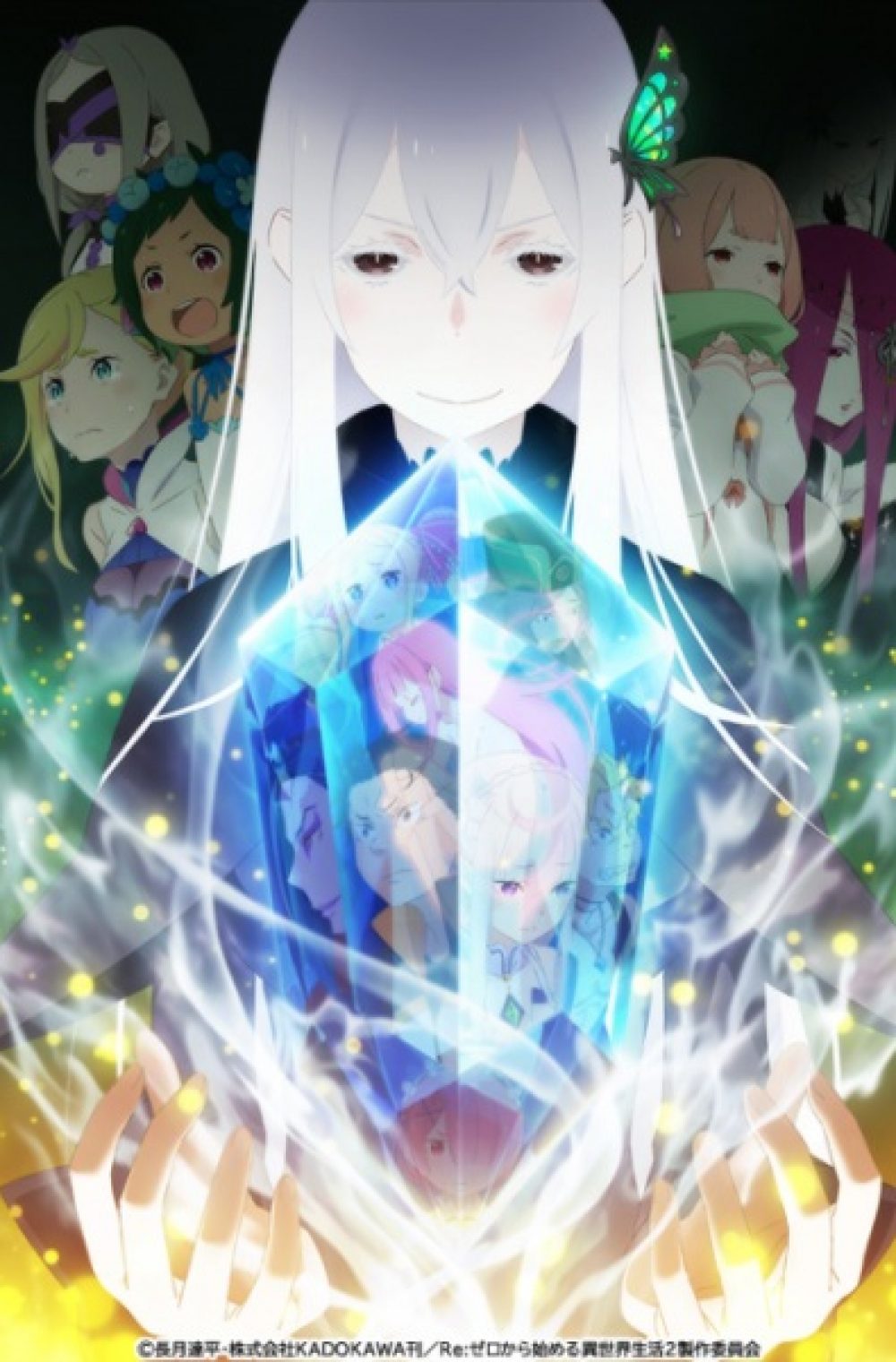 Re:Zero kara Hajimeru Isekai Seikatsu Season 2
Re: Life in a different world from zero Season 2
Rating
Summary
The second season of Re:Zero kara Hajimeru Isekai Seikatsu.
Subaru finally ended the threat of the White Whale and defeated Betelgeuse Romanée-Conti, the Archbishop of Witch Cult representing laziness. But as he overcomes a tragic new end and finds his beloved Émilia, Subaru learns that Rem has been erased from this world. Indeed, she is a collateral victim of the Subaru death loop that led to the elimination of the White Whale. The latter having now disappeared, Subaru and Émilia are facing a tragic reality that they would never have imagined …
Re:Zero Season 2 starts broadcasting in July 8th. Then, the second half of season 2 will make its debut starting in January 2021.
Re:Zero Season 2 has finally been confirmed to be in production after years of waiting. The official announcement was made at AnimeJapan 2019. Key visuals and a video trailer were released for Re:Zero Starting Life In Another World Season 2 (Re:Zero kara Hajimeru Isekai Seikatsu Season 2).
There is also the Re:Zero OVA 2 episode called Frozen Bonds (Re:Zero Hyoketsu no Kizuna) that will be released in Japanese movie theaters in fall 2019. Based on a prequel novel that was packaged with the first season's Blu-Ray box set, Re:Zero Starting Life In Another World Frozen Bonds tells how Emilia met with Pack during the journey to Roswaal Mansion to be a candidate for the royal election.
Related Anime
Prequel: Re:Zero kara Hajimeru Isekai Seikatsu, Re:Zero kara Hajimeru Isekai Seikatsu Season 1 Director's Cut
Sequel: Re:Zero kara Hajimeru Isekai Seikatsu 2nd Season Part 2
TAGS : Re:Zero kara Hajimeru Isekai Seikatsu 2 anime, Watch Re:Zero kara Hajimeru Isekai Seikatsu 2, Watch Re:Zero kara Hajimeru Isekai Seikatsu 2 Online, Watch Re:Zero kara Hajimeru Isekai Seikatsu 2 English Sub, Download Re:Zero kara Hajimeru Isekai Seikatsu 2 English Sub, Stream Re:Zero kara Hajimeru Isekai Seikatsu 2, Re:Zero kara Hajimeru Isekai Seikatsu 2 English Sub, Re:Zero kara Hajimeru Isekai Seikatsu 2 Episode 1 , Re:Zero kara Hajimeru Isekai Seikatsu 2 Anime Free English Sub, Watch Re:Zero kara Hajimeru Isekai Seikatsu 2 Ep 1, Watch Re: Life in a different world from zero 2, Watch Re: Life in a different world from zero 2 anime , Watch Re: Life in a different world from zero Season 2 , Watch Re: Life in a different world from zero SS2 , Watch Re: Life in a different world from zero 2nd Season , Watch Re:Zero kara Hajimeru Isekai Seikatsu 2 anime, Watch Re:Zero kara Hajimeru Isekai Seikatsu 2 Crunchyroll, Watch Re:Zero kara Hajimeru Isekai Seikatsu 2 9anime, Watch Re:Zero kara Hajimeru Isekai Seikatsu 2 gogoanime, Watch Re:Zero kara Hajimeru Isekai Seikatsu 2 otakustream, Watch Re:Zero kara Hajimeru Isekai Seikatsu SS2, Watch Re:Zero kara Hajimeru Isekai Seikatsu 2 funimation, Watch Re:Zero kara Hajimeru Isekai Seikatsu 2 kissanime, Watch Re:Zero kara Hajimeru Isekai Seikatsu 2 kickassanime, Watch Re:Zero kara Hajimeru Isekai Seikatsu Season 2 , Watch Re:Zero kara Hajimeru Isekai Seikatsu 2nd Season