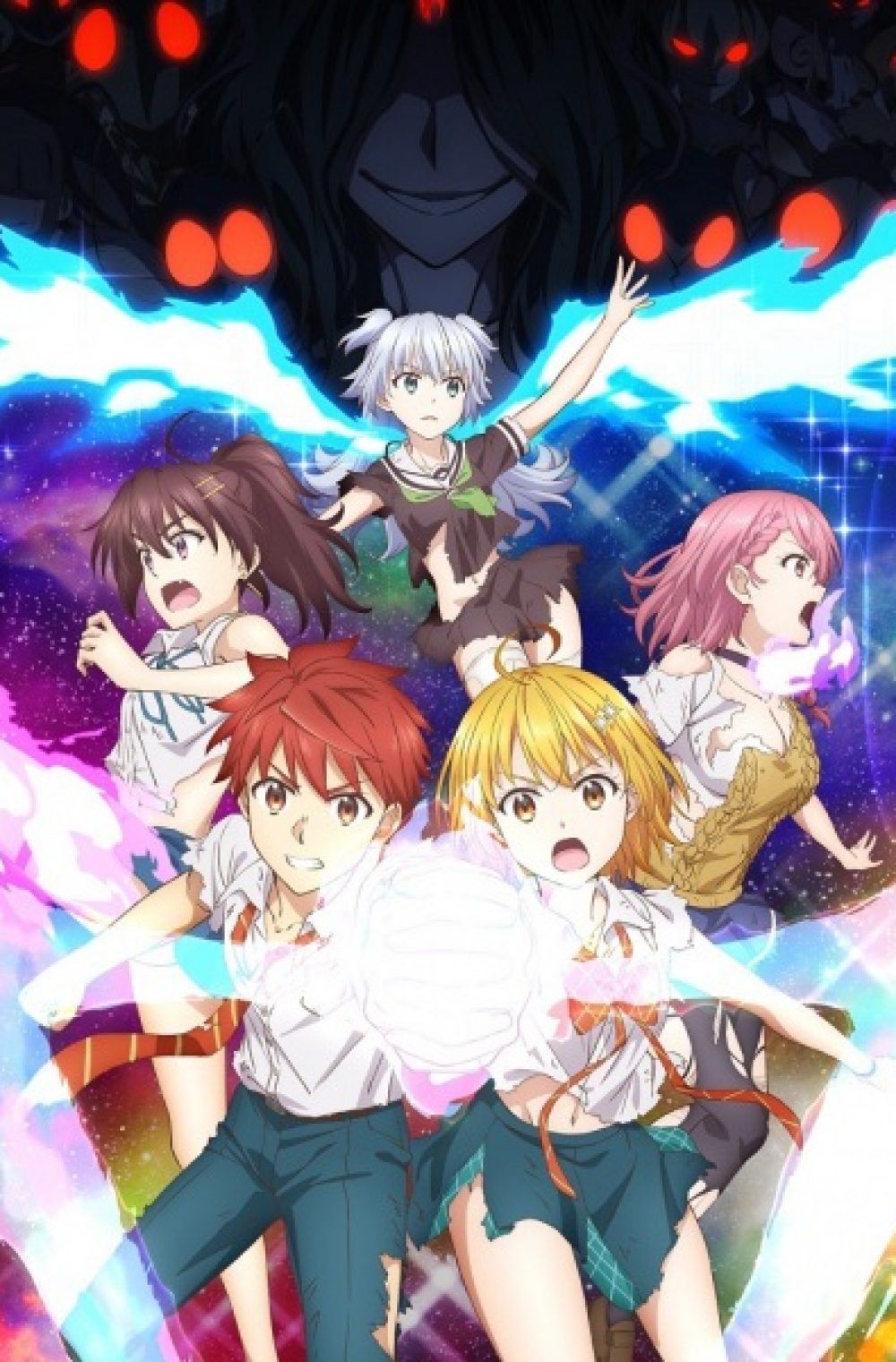 Dokyuu HxEros (Less Censored)
(Less Censored) SUPER HXEROS
Rating
Summary
The uncensored version of Dokyuu Hentai HxEros which aired on AT-X channel. However, it can also be considered the less censored version. Whether this series will have fully uncensored version depends on its Bluray releases. Kawaiifu.com will update the Bluray version once it's available.
In a world on the verge of a great disaster that began five years ago, heroes who, with the help of a device called HxEros, use the power of Ecchi (H) and erotic power (Ero) to save the planet from libido-devouring monsters!
Enjou Retto and Hoshino Kirara are childhood friends who have drifted apart from each other. One day, they're caught in a battle against a "Censor Bug" that feeds on human's sexual energy to evolve. After successfully taking down the enemy, they join a group of heroes like them, using the erotic power of the HxEROS force to fight off monsters.
Related Anime
TV version: Dokyuu Hentai HxEros
Tags: Dokyuu HxEros Uncensored anime, Watch Dokyuu HxEros Uncensored, Watch Dokyuu HxEros Uncensored Online, Watch Dokyuu HxEros Uncensored English Sub, Download Dokyuu HxEros Uncensored English Sub, Stream Dokyuu HxEros Uncensored, Dokyuu HxEros Uncensored English Sub, Dokyuu HxEros Uncensored Episode 1 English Sub, Dokyuu HxEros Uncensored Anime Free English Sub, Dokyuu HxEros Uncensored Ep 1 English Sub, Dokyuu HxEros Uncensored Ep 2 English Sub, Dokyuu HxEros Uncensored Episode 2 English Sub, Dokyuu HxEros Uncensored Bluray English Sub, Dokyuu HxEros Uncensored BD English Sub