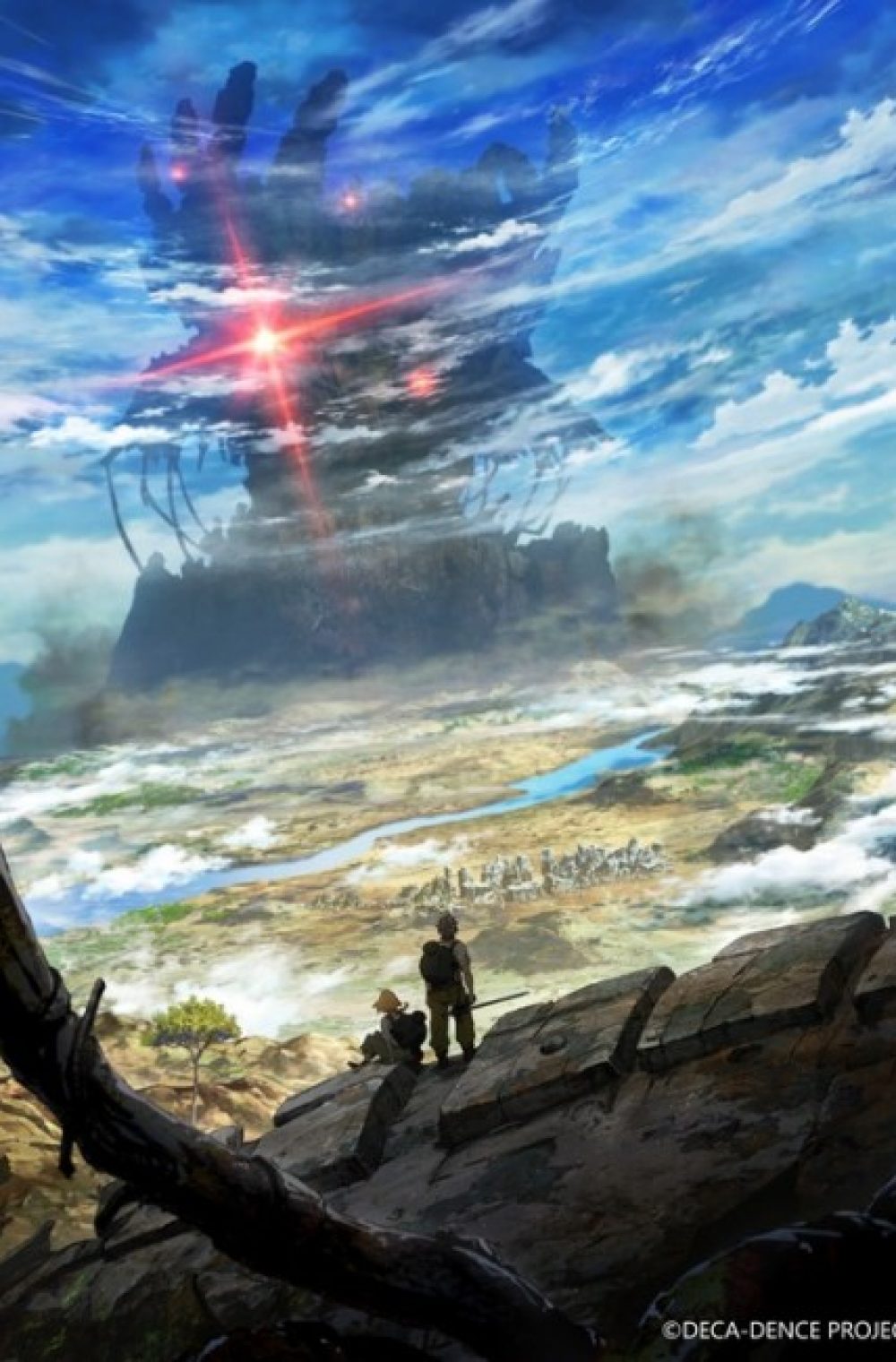 Summary
Many years have passed since humanity was driven to the brink of extinction by the sudden emergence of the unknown life forms Gadoll. Those humans that survived now dwell in a 3000m-high mobile fortress Deca-dence built to protect themselves from the Gadoll threat.
Denizens of Deca-dence fall into two categories: Gears, warriors who fight the Gadoll daily, and Tankers, those without the skills to fight. One day, Natsume, a Tanker girl who dreams of becoming a Gear meets surly Kaburagi, an armor repairman of Deca-dence.
This chance meeting between the seemingly two opposites, the girl with a positive attitude who never gives up on her dreams and the realist who has given up on his, will eventually shake the future course of this world.
Deca-Dence is an upcoming anime television series produced by NUT. The series is directed by Yuzuru Tachikawa, written by Hiroshi Seko, character designs by Pomodorosa and Shinichi Kurita, and music by Masahiro Tokuda.
Kadokawa launched an official website for an original sci-fi anime series titled Deca-Dence on Friday. The website revealed the first promotional video, a teaser visual (pictured), and the main staff members.
Yuzuru Tachikawa, known for directing Death Parade and both seasons of Mob Psycho 100, is helming the series at animation studio Nut. Hiroshi Seko (Ajin, Inuyashiki) is writing the script.
Shinichi Kurita (Bokura wa Minna Kawai-sou) is designing the characters based on illustrator pomodorosa's character concept designs. Masahiro Tokuda (Juushinki Pandora) is composing the music.
Studio Nut produced its first anime project Youjo Senki (The Saga of Tanya the Evil) in 2017—an adaptation of Carlo Zen's fantasy military light novel of the same title. The studio recently collaboration with Production I.G and Revoroot on FLCL Alternative last year.
Tags : Deca-Dence anime, Watch Deca-Dence, Watch Deca-Dence Online, Watch Deca-Dence English Sub, Download Deca-Dence English Sub, Stream Deca-Dence, Deca-Dence English Sub, Deca-Dence Episode 1 , Deca-Dence Anime Free English Sub, Watch Deca-Dence Ep 1, Watch Deca-Dence anime, Watch Deca-Dence Crunchyroll, Watch Deca-Dence funimation,