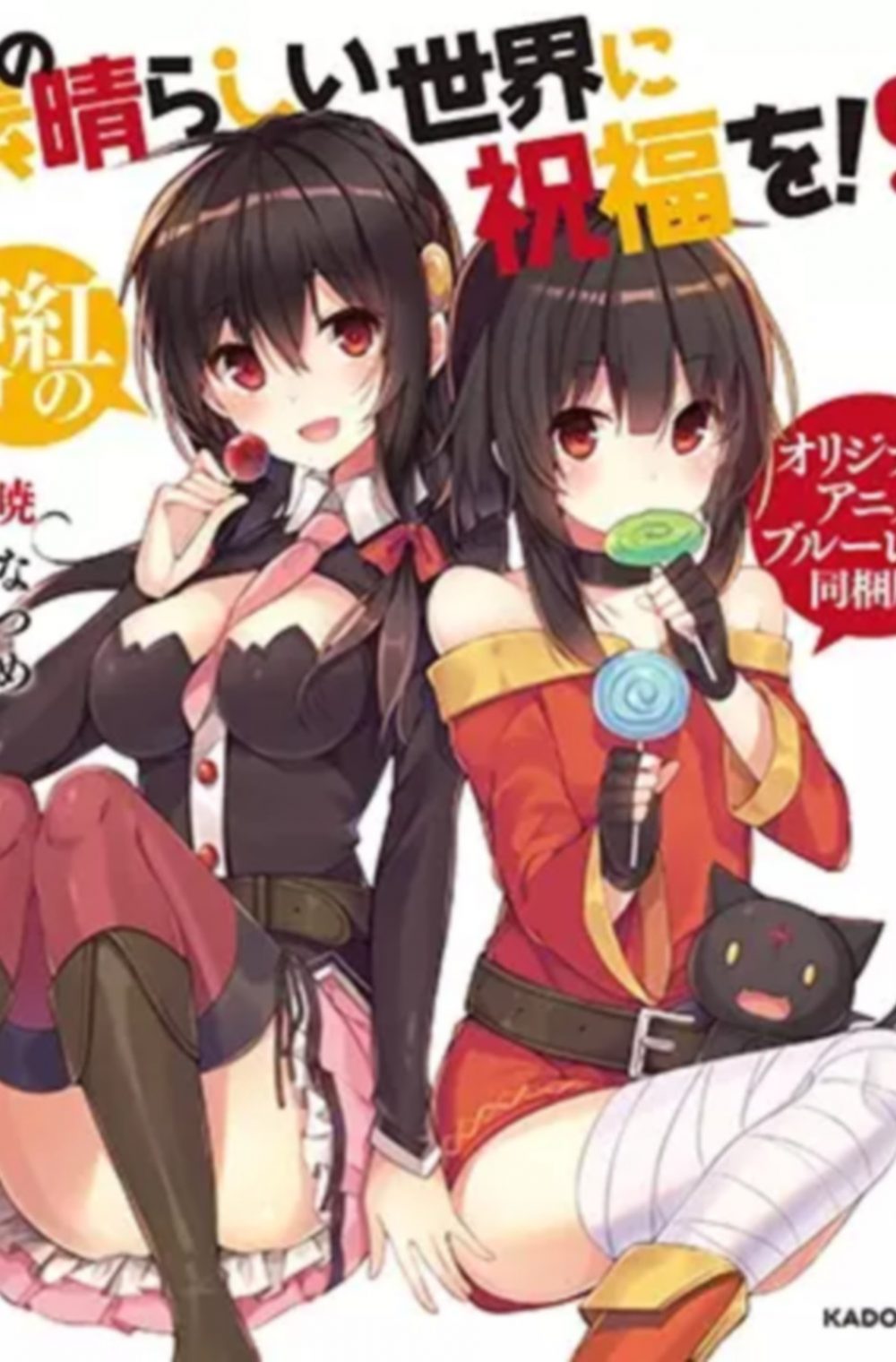 KonoSuba OVA – Kono Subarashii Sekai ni Shukufuku wo! OVA
KonoSuba OVA
Summary
Two OVA bundled with Bluray releases.
While exploring Wiz's magic shop with his party, Kazuma Satou finds a magical wish-granting choker and decides to try it on. Only then does Wiz tell him that the choker strangles its wearer to death in four days unless their desires are fulfilled. This wouldn't be a problem if Kazuma knew what his wish was. Fearing for Kazuma's life, Aqua, Megumin, and Lalatina "Darkness" Dustiness Ford all agree to do his bidding in order to satisfy his desires and hopefully grant his wish, no matter what he asks for…
Related Anime
Parent story: Kono Subarashii Sekai ni Shukufuku wo!
Tags: Konosuba OVA anime, Watch Konosuba OVA, Watch Konosuba OVA Online, Watch Konosuba OVA English Sub, Download Konosuba OVA English Sub, Stream Konosuba OVA, Konosuba OVA English Sub, Konosuba OVA Episode 1 English Sub, Konosuba OVA Anime Free English Sub, Konosuba OVA Ep 1 English Sub, Konosuba OVA Ep 2 English Sub, Konosuba OVA Episode 2 English Sub, Konosuba OVA Bluray English Sub, Konosuba OVA BD English Sub