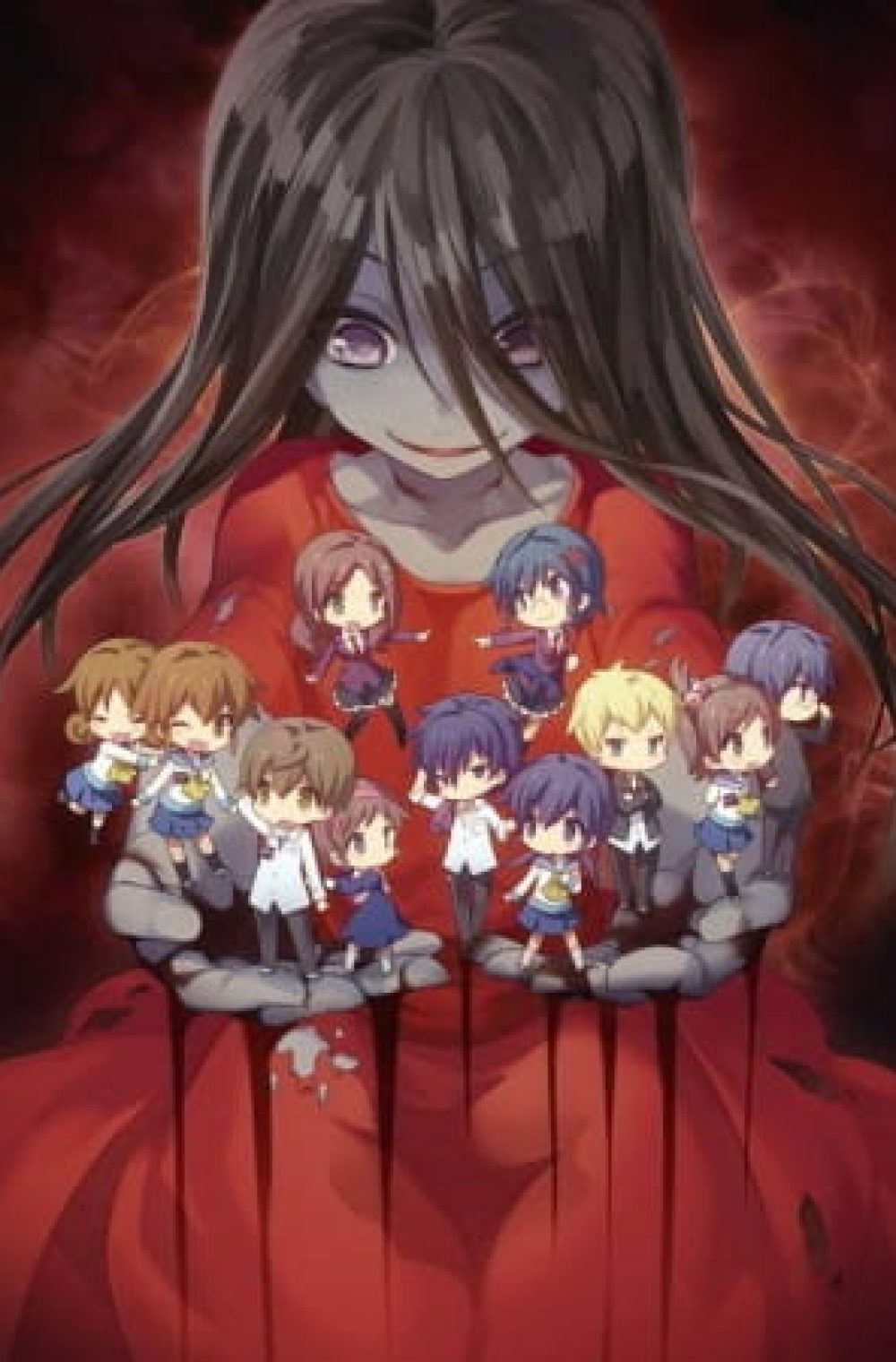 Corpse Party: Tortured Souls + OVA (UNCENSORED)
Corpse Party: Tortured Souls - Bougyakusareta Tamashii no Jukyou
Summary
Included Corpse Party Missing Footage – Corpse Party: Missing Footage reveals an insight into the students' lives on the day before they were thrust into a waking nightmare.
Nine students gather in their high school at night to bid farewell to a friend. As is customary among many high school students, they perform a sort of ritual for them to remain friends forever, using small paper charms shaped like dolls.
However, the students do not realize that these charms are connected to Heavenly Host Academy—an elementary school that was destroyed years ago after a series of gruesome murders took place, a school that rests under the foundation of their very own Kisaragi Academy. Now, trapped in an alternate dimension with vengeful ghosts of the past, the students must work together to escape—or join the spirits of the damned forever.
A feast for mystery fanatics, gore-hounds, and horror fans alike, Corpse Party: Tortured Souls – Bougyakusareta Tamashii no Jukyou shows a sobering look at redemption, sacrifice, and how the past is always right behind, sometimes a little too close for comfort.
Corpse Party: Tortured Souls is based off Corpse party BloodCovered: …Repeated Fear, the 2010 PSP remake of the 1996 PC-9801 RPG survival horror game Corpse Party.
Related Anime
Prequel: Corpse Party: Missing Footage
Tags: Corpse Party Uncensored anime, Watch Corpse Party Uncensored, Watch Corpse Party Uncensored Online, Watch Corpse Party Uncensored English Sub, Download Corpse Party Uncensored English Sub, Stream Corpse Party Uncensored, Corpse Party Uncensored English Sub, Corpse Party Uncensored Episode 1 English Sub, Corpse Party Uncensored Anime Free English Sub, Corpse Party Uncensored Ep 1 English Sub, Corpse Party Uncensored Ep 2 English Sub, Corpse Party Uncensored OVA English Sub, Corpse Party Uncensored Bluray English Sub, Corpse Party Uncensored BD English Sub