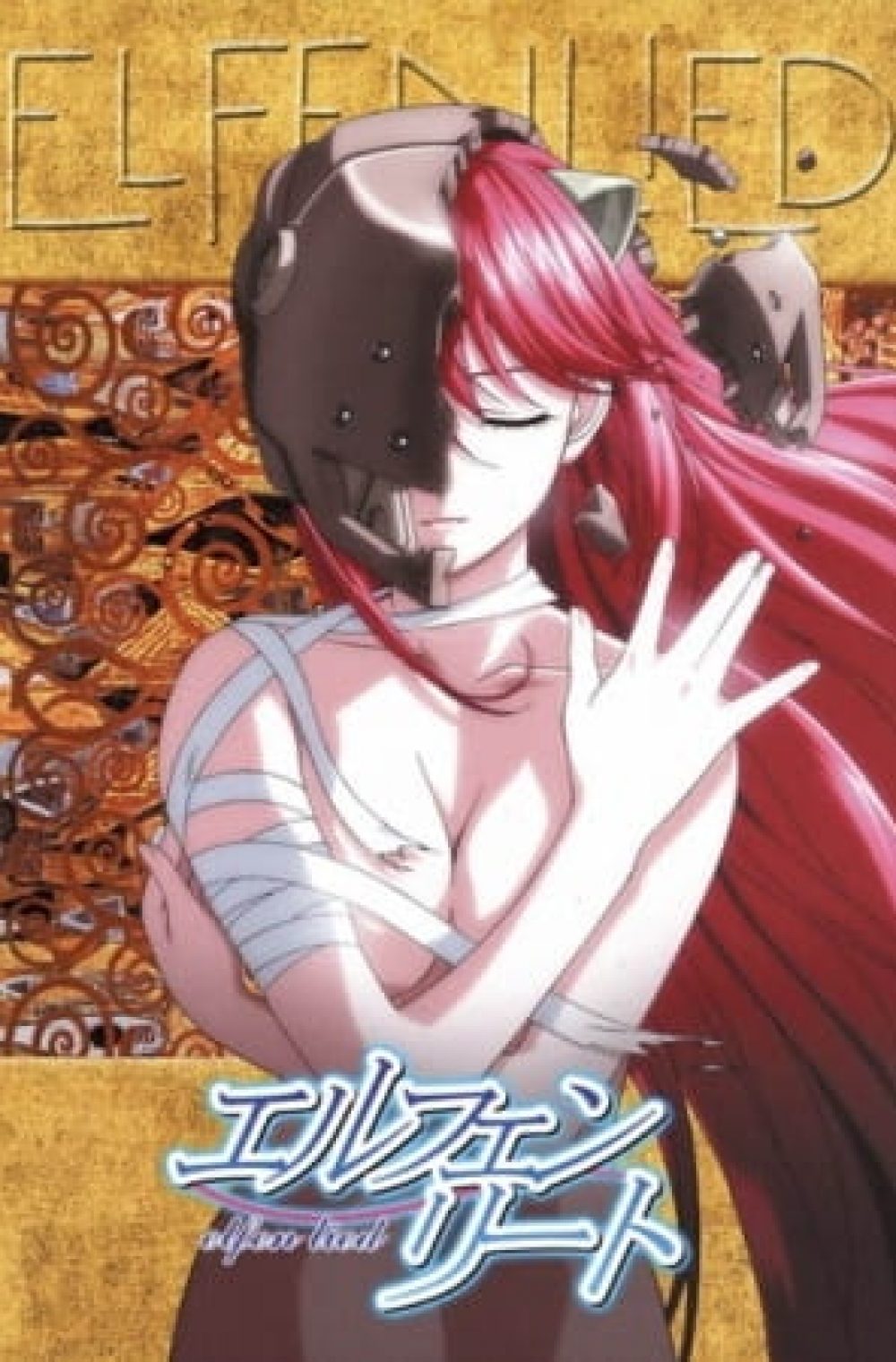 Elfen Lied (UNCENSORED) + OVA
(Uncensored) Elfen Lied
Summary
Included Elfen Lied OVA: In the Passing Rain, taking place within the events of Episode 11 of the TV anime, the Elfen Lied Special combines an anime-exclusive story and a flashback arc from the 10th volume of the manga it is based on.
Lucy is a special breed of human referred to as "Diclonius," born with a short pair of horns and invisible telekinetic hands that lands her as a victim of inhumane scientific experimentation by the government. However, once circumstances present her an opportunity to escape, Lucy, corrupted by the confinement and torture, unleashes a torrent of bloodshed as she escapes her captors.
During her breakout, she receives a crippling head injury that leaves her with a split personality: someone with the mentality of a harmless child possessing limited speech capacity. In this state of instability, she stumbles upon two college students, Kouta and his cousin Yuka, who unknowingly take an injured fugitive into their care, unaware of her murderous tendencies. This act of kindness will change their lives, as they soon find themselves dragged into the shadowy world of government secrecy and conspiracy.
Elfen Lied is based on Lynn Okamoto's seinen manga series of the same name and premiered while the manga was still in publication. The anime follows the source material through the first 7 volumes, with several alterations to the story, and concludes with an exclusive ending. In an interview, director Mamoru Kanbe expressed his disappointment in having to 'condense' to story into 13 episodes and felt that more were needed to include significant plot details that would have made the series more emotive.
The artistic design of both the opening and ending sequences are heavily inspired by the works of Austrian symbolist painter Gustav Klimt. Colors and patterns resembling Klimt's distinct style were used and characters of the series were drawn to recreate several paintings from the artist's golden period, including The Kiss (Lovers). The opening theme Lilium, which is sung in Ecclesiastical Latin, uses lyrics taken from The Bible, the Renaissance hymn Ave mundi spes Maria, as well as the alchemical compendium Theatrum Chemicum.
Related Anime
Side story: Elfen Lied: Tooriame nite Arui wa, Shoujo wa Ikani Shite Sono Shinjou ni Itatta ka? – Regenschauer
Tags: Elfen Lied Uncensored anime, Watch Elfen Lied Uncensored, Watch Elfen Lied Uncensored Online, Watch Elfen Lied Uncensored English Sub, Download Elfen Lied Uncensored English Sub, Stream Elfen Lied Uncensored, Elfen Lied Uncensored English Sub, Elfen Lied Uncensored Episode 1 English Sub, Elfen Lied Uncensored Anime Free English Sub, Elfen Lied Uncensored Ep 1 English Sub, Elfen Lied Uncensored Ep 2 English Sub, Elfen Lied Uncensored Episode 2 English Sub, Elfen Lied Uncensored Bluray English Sub, Elfen Lied Uncensored BD English Sub