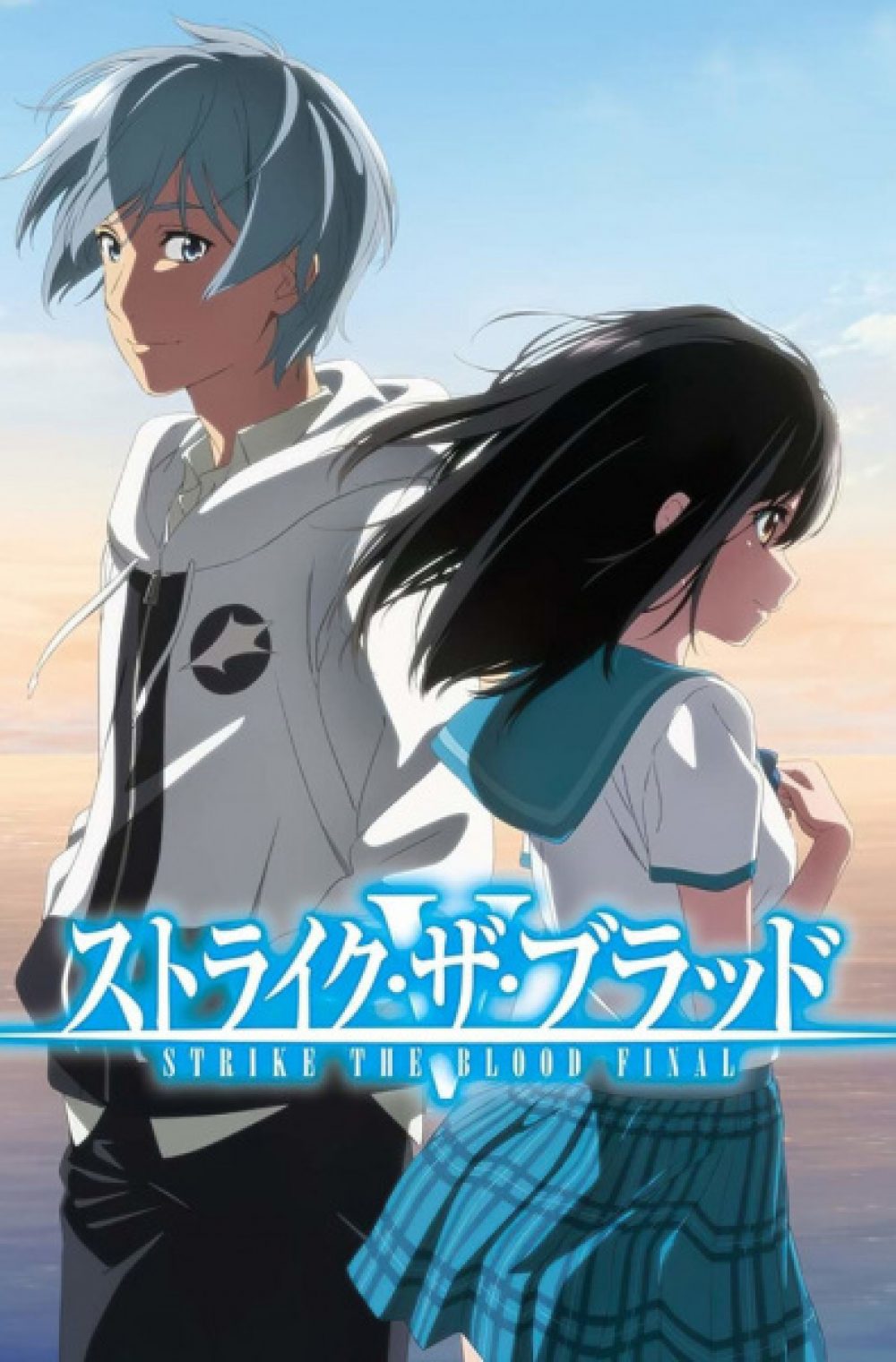 Summary
Fifth season of Strike the Blood.
In Season 4, Kojo was invited to an event by the Princess of Sardina.  He accepts the invitation and attends the event in Sardina.  The entire event was attacked by some mysterious vampire creatures.  Folia, the princesses of Sardina and Kojo were set to find out who was responsible for the attack. Kojo unfolds the actual attackers and started a battle between them.
However, The three ancestors of Itogami Island tries to hunt Kojo down as they had the fear of losing their thrones. Kojo finds his eternal power and tries to have control over it.  The relationship between Yukina Himeragi and Kojou developed as both of them had the same job of finding the powerful vampire.  Asagi Aiba, a school friend of Kojo, was found to be the Priestess of Cain.
Related Anime
Prequel: Strike the Blood IV
Tags: Strike the Blood Final Uncensored anime, Watch Strike the Blood Final Uncensored, Watch Strike the Blood Final Uncensored Online, Watch Strike the Blood Final Uncensored English Sub, Download Strike the Blood Final Uncensored English Sub, Stream Strike the Blood Final Uncensored, Strike the Blood Final Uncensored English Sub, Strike the Blood Final Uncensored Episode 1 English Sub, Strike the Blood Final Uncensored Anime Free English Sub, Strike the Blood Final Uncensored Ep 1 English Sub, Strike the Blood Final Uncensored Ep 2 English Sub, Strike the Blood Final Uncensored Episode 2 English Sub, Strike the Blood Final Uncensored Bluray English Sub, Strike the Blood Final Uncensored BD English Sub