We are still having issues with video player. If you see anything strange such as missing video player or blank page or ad banners layered on top video player, please remain calm and wait until we're done bug hunting.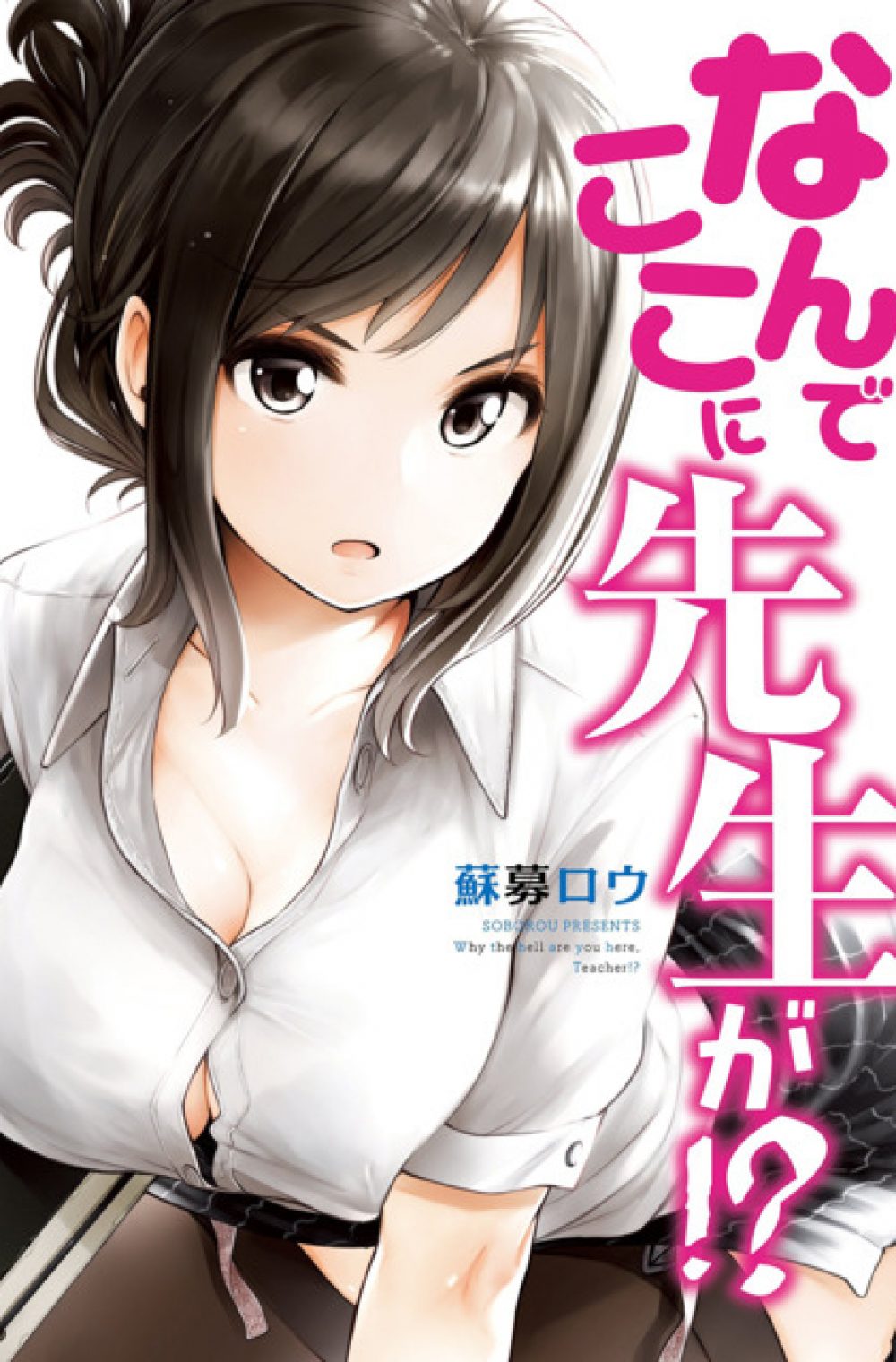 Summary
Less Censored Version of Nande Koko ni Sensei ga!?
Uncensored version will be updated on this page once they're released with DVD/Bluray releases.
17-year-old Ichirou Satou is an average teenager who always happens to find himself in perverted situations with his teacher, Kana Kojima. Follow this erotic love comedy about their mishaps throughout their daily lives and how Ichirou and Kana choose to handle them. Nande Koko ni Sensei ga!? (なんでここに先生が!?, "Why The Hell Are You Here, Teacher!?") is a Japanese manga series by Soborou. It has been serialized in Kodansha's seinen manga magazine Weekly Young Magazine since 2016, and has been collected in six tankōbon volumes. An anime television series adaptation by Tear Studio has been announced and is scheduled to air in April 8, 2019.
Related Anime:
TV Version: Nande Koko ni Sensei ga!? (TV)
Tags: Nande Koko ni Sensei Ga Uncensored anime, Watch Nande Koko ni Sensei Ga Uncensored, Watch Nande Koko ni Sensei Ga Uncensored Online, Watch Nande Koko ni Sensei Ga Uncensored English Sub, Download Nande Koko ni Sensei Ga Uncensored English Sub, Stream Nande Koko ni Sensei Ga Uncensored, Nande Koko ni Sensei Ga Uncensored English Sub, Nande Koko ni Sensei Ga Uncensored Episode 1 English Sub, Nande Koko ni Sensei Ga Uncensored Anime Free English Sub, Nande Koko ni Sensei Ga Uncensored Ep 1 English Sub, Nande Koko ni Sensei Ga Uncensored Ep 2 English Sub, Nande Koko ni Sensei Ga Uncensored Episode 2 English Sub, Nande Koko ni Sensei Ga Uncensored Episode 10 English Sub