We are still having issues with video player. If you see anything strange such as missing video player or blank page or ad banners layered on top video player, please remain calm and wait until we're done bug hunting.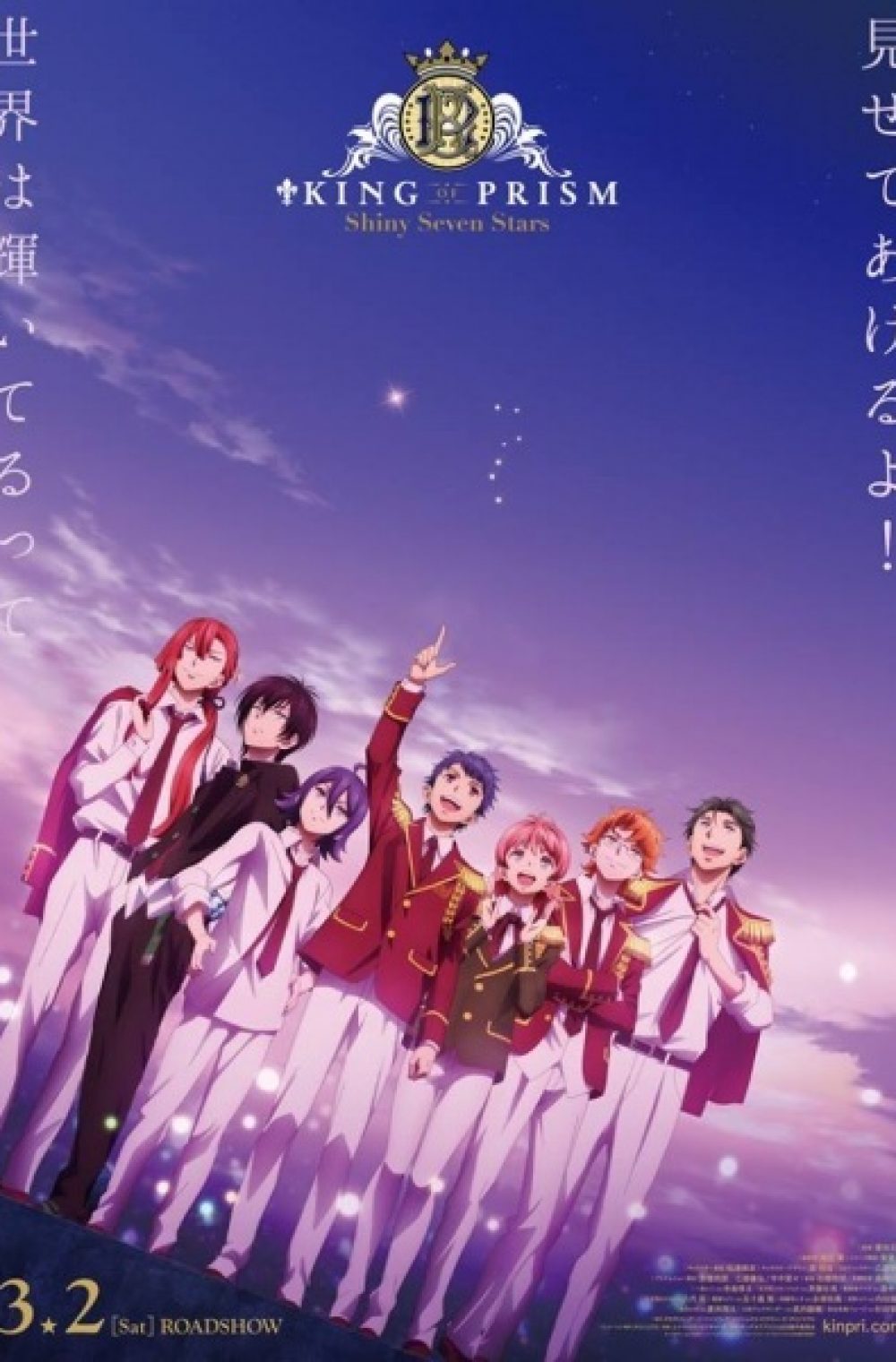 Summary
TV version of the King of Prism -Shiny Seven Stars- movies.
The unit Over The Rainbow succeeds in its debut. Aiming to become like the boy band, more students enroll in Edel Rose. Hiro and the others begin practice for the Prism King Cup, an event that is held once every four years. However, a rival called "Schwarz Rose" appears… Who will become the Prism King, the one who can make girls' hearts throb the most!?
Related Anime
Alternative version: King of Prism: Shiny Seven Stars I – Prologue x Yukinojou x Taiga, King of Prism: Shiny Seven Stars II – Kakeru x Joji x Minato, King of Prism: Shiny Seven Stars III – Leo x Yuu x Alexander, King of Prism: Shiny Seven Stars IV – Louis x Shin x Unknown
Tags: King of Prism Shiny Seven Stars anime, Watch King of Prism Shiny Seven Stars, Watch King of Prism Shiny Seven Stars Online, Watch King of Prism Shiny Seven Stars English Sub, Download King of Prism Shiny Seven Stars English Sub, Stream King of Prism Shiny Seven Stars, King of Prism Shiny Seven Stars English Sub, King of Prism Shiny Seven Stars Episode 1 English Sub, King of Prism Shiny Seven Stars Anime Free English Sub, King of Prism Shiny Seven Stars Ep 1 English Sub, King of Prism Shiny Seven Stars Ep 2 English Sub, King of Prism Shiny Seven Stars Episode 2 English Sub,