We are still having issues with video player. If you see anything strange such as missing video player or blank page or ad banners layered on top video player, please remain calm and wait until we're done bug hunting.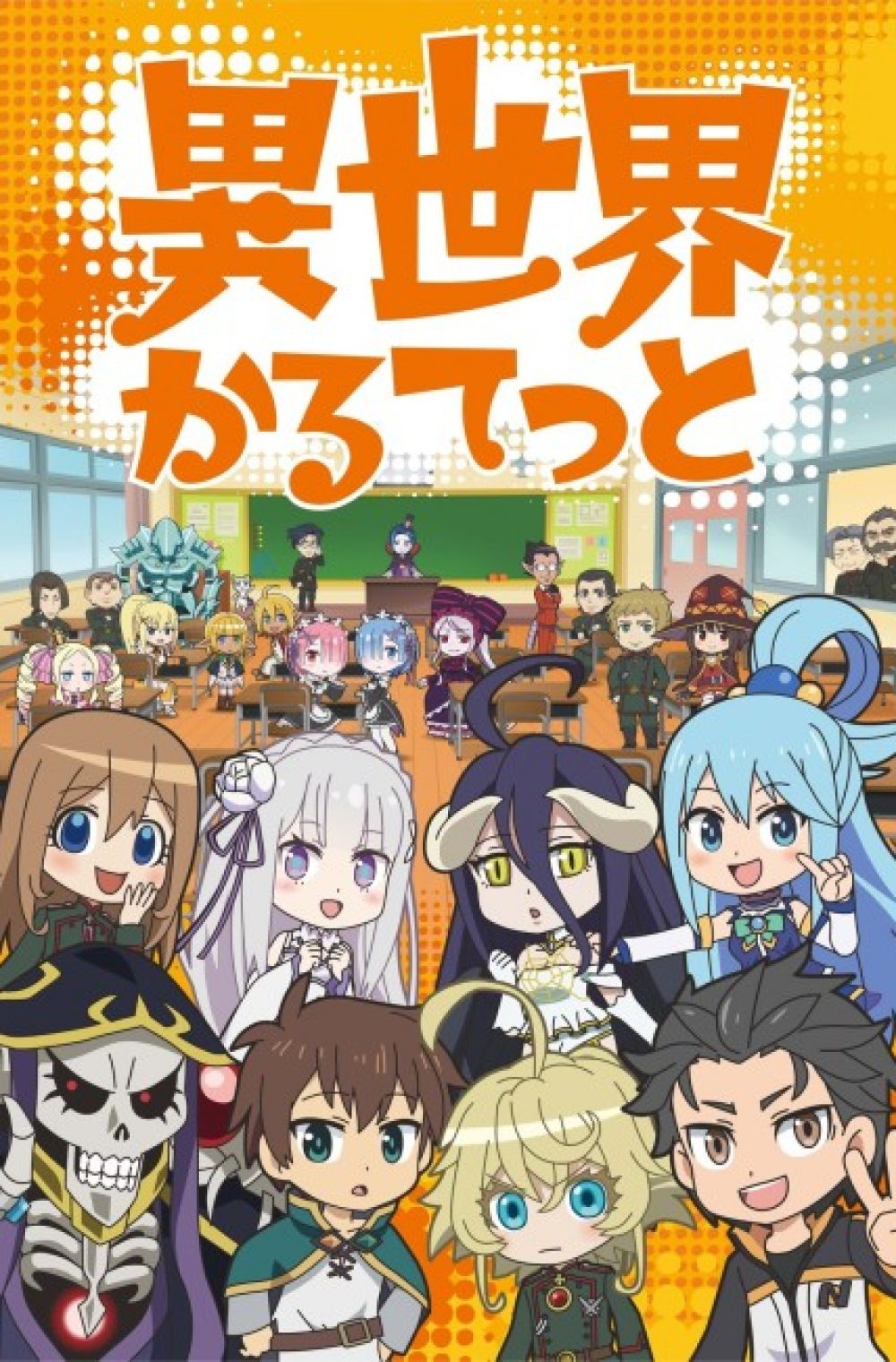 Summary
"Isekai Quartet" is a petit anime crossover project airing in Spring 2019. It will feature such works as Overlord, KonoSuba, Re:Zero, and Youjo Senki.
Kadokawa is a major anime studio often adapting isekai light novel series, and now they're going to their licenses in a great new way with the special Isekai Quartet crossover anime project.Isekai Quartet is a special crossover that features characters from Overlord, Re:Zero -Starting Life in Another World-, Konosuba: God's Blessing on this Wonderful World!, and Saga of Tanya the Evilin cute chibi forms. The story may be simple, as it brings together these characters after they press a mysterious button, but surely these cute designs and character interactions will be well worth the experience for fans who want more from each of these favorites.
Isekai Quartet anime, Watch Isekai Quartet, Watch Isekai Quartet Online, Watch Isekai Quartet English Sub, Download Isekai Quartet English Sub, Stream Isekai Quartet, Isekai Quartet English Sub, Isekai Quartet Episode 1 , Isekai Quartet Anime Free English Sub, Watch Isekai Quartet Ep 1, Watch Isekai Quartet Ep 2, Watch Isekai Quartet, Watch Isekai Quartet Crunchyroll,