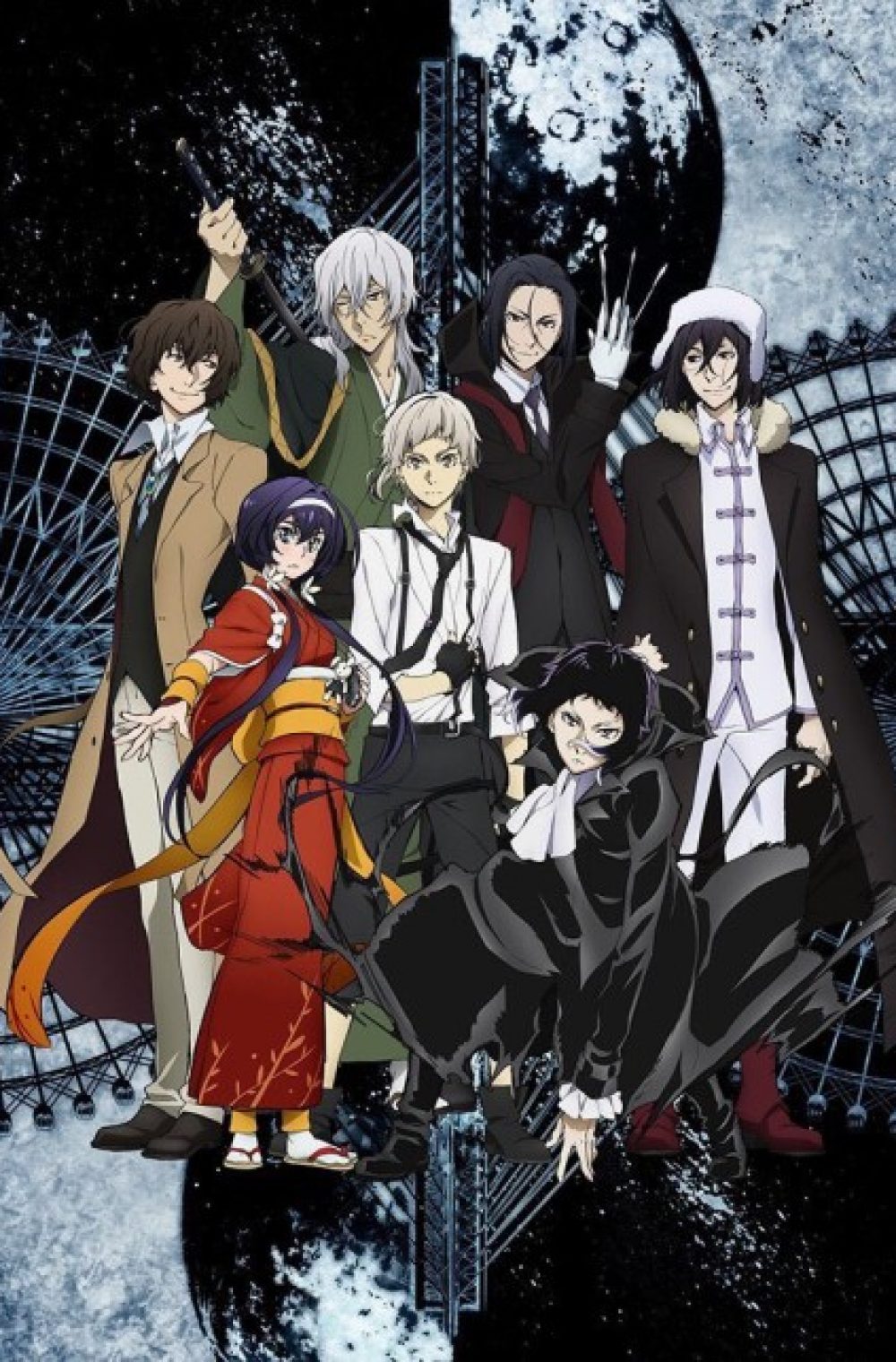 Bungou Stray Dogs 3 (Bungou Stray Dogs 2019 )
Bungo Stray Dogs 3 , Bungo Stray Dogs 3 , 文豪ストレイドッグス 3
Summary
The third season of Bungou Stray Dogs.
The 3rd season of TV anime Bungo Stray Dogs will be airing in Apr. 2019! The key visual has been released along with reveals about the main staff and cast.
Originally a light novel series written by Asagiri Kafka and illustrated by Harukawa Sango, the series follows the crime-solving group Armed Detective Agency, most of whom have special powers and are named after significant literary figures. Season 3 will feature the underground organization Rats in the House of the Dead and its leader, Fyodor Dostoyevsky.
For the new season, Bungo Stray Dogs will welcome back rock group Granrodeo and J-pop group Luck Life for its opening and ending themes. Director Igarashi Takuya, screenwriter Enokido Youji, and chief animation director and character designer Arai Nobuhiro will also be returning to work on the series. Finally, BONES is set to handle animation once again.
As for the cast, Uemura Yuto, Miyano Mamoru, Hosoya Yoshimasa have also been confirmed to reprise their roles as Nakajima Atsushi, Dazai Osamu, Kunikida Doppo respectively.
Bungou Stray Dogs 3 anime, Watch Bungou Stray Dogs 3, Watch Bungou Stray Dogs 3 Online, Watch Bungo Stray Dogs 2019, Download Bungo Stray Dogs 3 English Sub, Stream Bungou Stray Dogs 3, Bungou Stray Dogs 3 English Sub, Bungou Stray Dogs 3 Episode 1 , Bungo Stray Dogs 3 Anime Free English Sub, Watch Bungou Stray Dogs 3 Ep 1, Watch Bungou Stray Dogs 3 Crunchyroll,