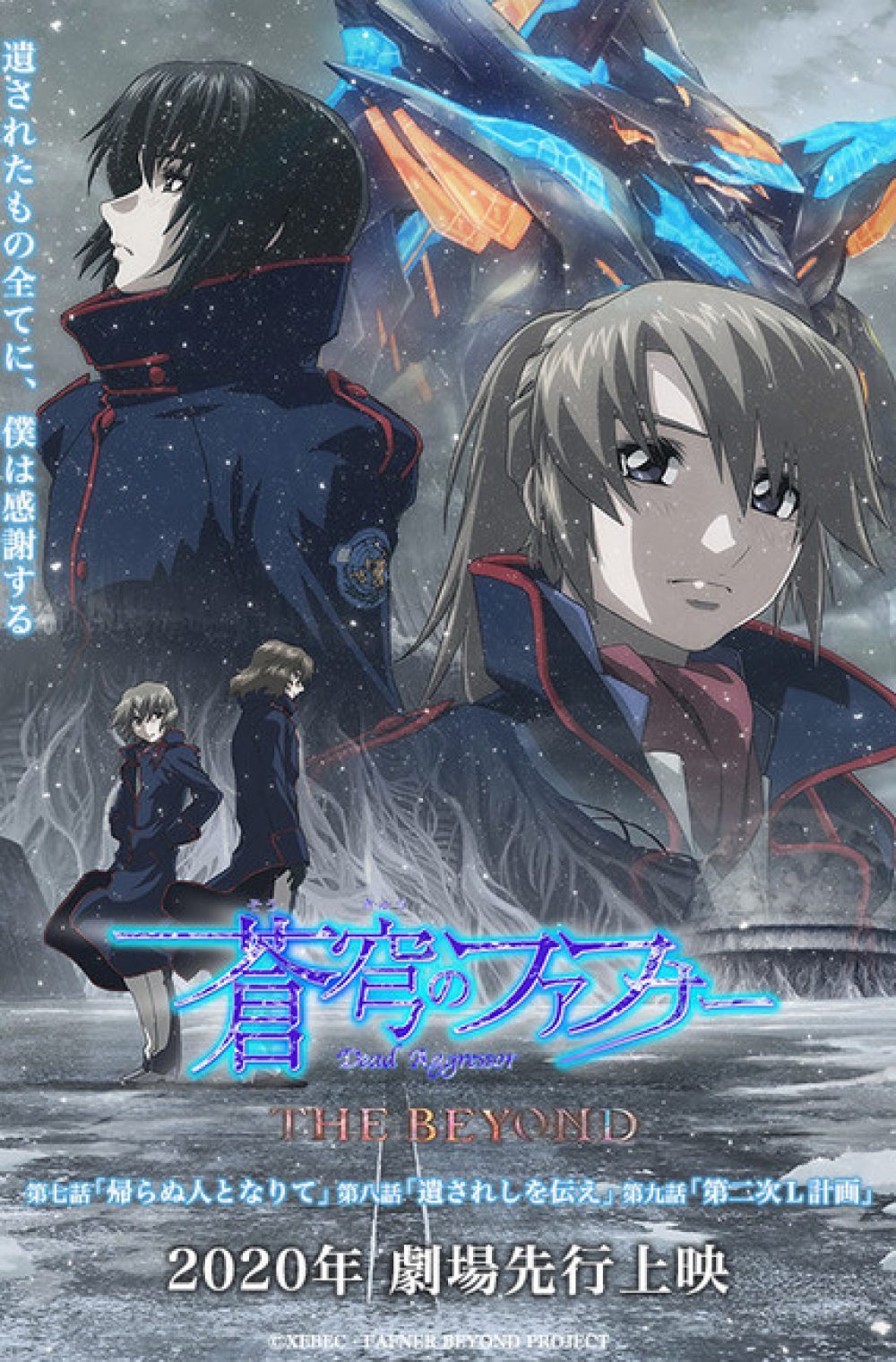 Summary
Fafner in the Azure: The Beyond continues the story of a group of children from Tatsumiya Island that pilot Fafners in a war against giant aliens called Festum as the last chance of survival for the human race. The children must have faith and courage as they can't even know the details of their missions since Festum can read the minds of humans. As the series has ,some Festum have chosen to cohabitate Earth with humans, and not entirely human children protected by Festum have entered the story. The story continues in this sequel OVA.
Fafner in the Azure: The Beyond is a sequel to Fafner in the Azure: Dead Aggressor -Exodus- and part of the long-running Fafner franchise. The Japanese mecha drama began as an anime series in 2014 produced by Xebec in collaboration with Starchild Records. It was directed by Nobuyoshi Habara, written by Yasuo Yamabe, Kazuki Yamanobe, and Tow Ubukata with character designs from Hisashi Hirai and mecha designs by Naohiro Washio.
This sequel will be directed by Takashi Noto, produced by Gou Nakanishi, written by Tow Ubukata, and feature music by Tsuneyoshi Saito. The Studio working on the 12-episode OVA, which will be streamed in Japanese theaters nationwide, is IG Zwei. The official theme song will be performed once again by angela.
The 12 OVAs are scheduled to be released in 4 different parts with each part contains 3 episodes.
Related Anime
Other: Soukyuu no Fafner: Dead Aggressor
Prequel: Soukyuu no Fafner: Dead Aggressor – Exodus 2nd Season
Sequel: Soukyuu no Fafner: Dead Aggressor – The Beyond Part 2
Tags: Soukyuu no Fafner: THE BEYOND anime, Watch Soukyuu no Fafner: THE BEYOND, Watch Soukyuu no Fafner: THE BEYOND Online, Watch Soukyuu no Fafner: THE BEYOND English Sub, Download Soukyuu no Fafner: THE BEYOND English Sub, Stream Soukyuu no Fafner: THE BEYOND, Soukyuu no Fafner: THE BEYOND English Sub, Soukyuu no Fafner: THE BEYOND Episode 1 , Soukyuu no Fafner: THE BEYOND Anime Free English Sub, Watch Soukyuu no Fafner: THE BEYOND Ep 1, Watch Soukyuu no Fafner: THE BEYOND Crunchyroll,