We are still having issues with video player. If you see anything strange such as missing video player or blank page or ad banners layered on top video player, please remain calm and wait until we're done bug hunting.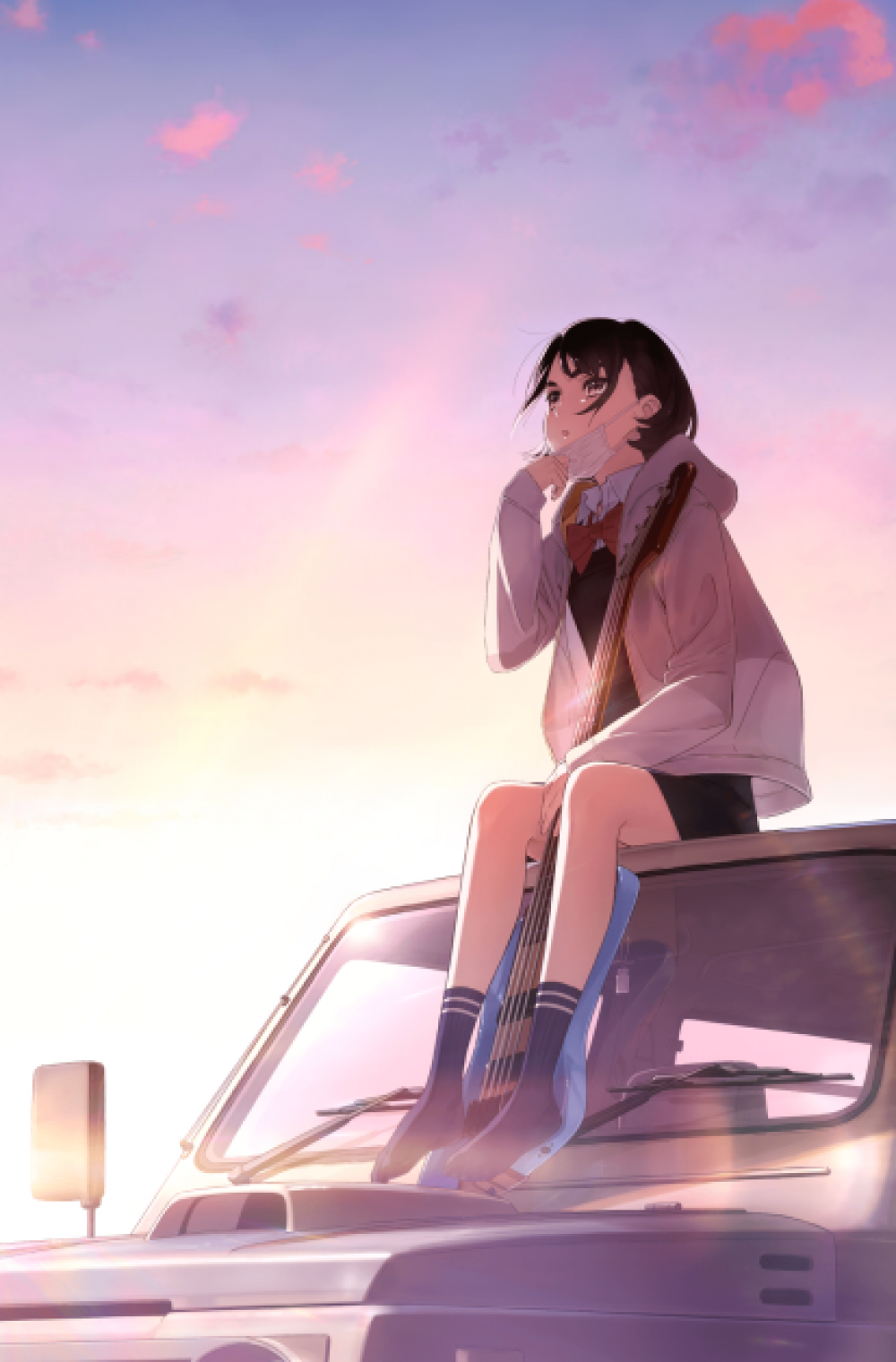 Sora no Aosa wo Shiru Hito yo
Who knows the blueness of the sky , Sora no Aosa wo Shiru Hito yo , 空の青さを知る人よ
Rating
Summary
Airs on October 2019. An official website launched and announced a new original anime movie by Tatsuyuki Nagai. Titled Sora no Aosa wo Shiru Hito yo (The Person Who Knows How Blue the Sky Is), the movie will premiere in Japanese theaters on October 11. The Ano Hi Mita Hana no Namae wo Bokutachi wa Mada Shiranai. production team will team up again to produce the anime movie. The catchphrase on the key visual reads, "This is a second first love story that is sad and mysterious."
Sora no Aosa o Shiru Hito yo was announced by the Super Peace Busters creative team on March 21, 2019, comprising Tatsuyuki Nagai, Mari Okada and Masayoshi Tanaka. The trio previously collaborated on Anohana: The Flower We Saw That Day and The Anthem of the Heart, with the film set in Chichibu, Saitama, Okada's hometown and the setting of the two aforementioned anime, focusing on the relationship between four individuals.[1] The film is animated by CloverWorks, directed by Nagai and written by Okada, with Tanaka serving as character designer and chief animation director. Aniplex, Fuji TV, Toho and STORY are credited for production.
TAGS : Sora no Aosa wo Shiru Hito yo anime, Watch Sora no Aosa wo Shiru Hito yo, Watch Sora no Aosa wo Shiru Hito yo Online, Watch Sora no Aosa wo Shiru Hito yo English Sub, Download Sora no Aosa wo Shiru Hito yo English Sub, Stream Sora no Aosa wo Shiru Hito yo, Sora no Aosa wo Shiru Hito yo English Sub, Watch Sora no Aosa wo Shiru Hito yo Movie , Sora no Aosa wo Shiru Hito yo Anime Free English Sub, Watch Sora no Aosa wo Shiru Hito yo anime, Watch Sora no Aosa wo Shiru Hito yo Movie anime,  Watch Who knows the blueness of the sky, Watch Sora no Aosa wo Shiru Hito yo Crunchyroll, Watch Sora no Aosa wo Shiru Hito yo 9anime, Watch Sora no Aosa wo Shiru Hito yo gogoanime, Watch Sora no Aosa wo Shiru Hito yo otakustream, Watch Who knows the blueness of the sky anime, Watch Sora no Aosa wo Shiru Hito yo funimation, Watch Sora no Aosa wo Shiru Hito yo kissanime, Watch Sora no Aosa wo Shiru Hito yo kickassanime, Watch Who knows the blueness of the sky Movie , Watch Who knows the blueness of the sky Movie anime