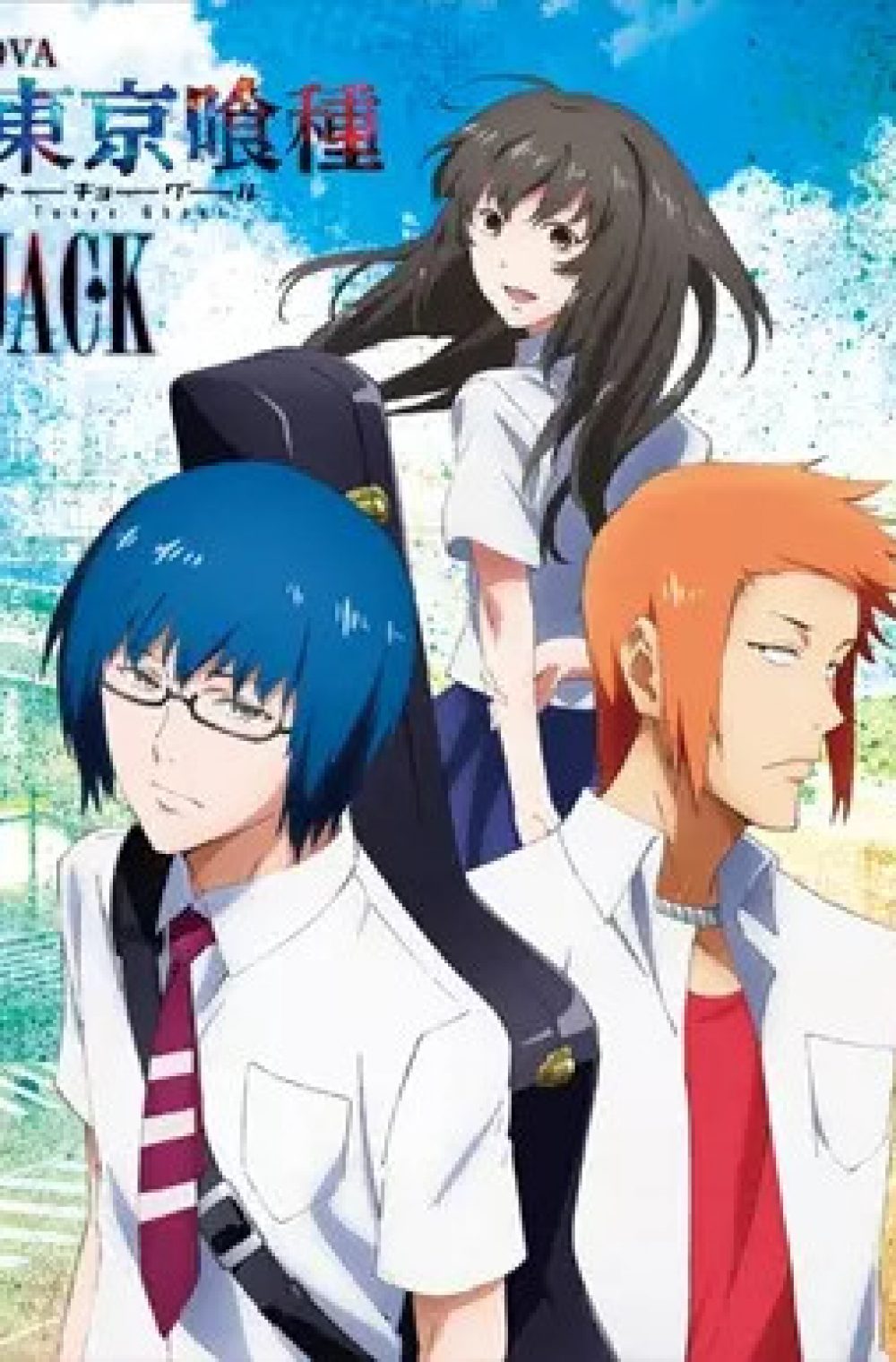 Tokyo Ghoul OVA
Tokyo Ghou Jack and Pinto
Summary
Tokyo Ghoul: "Jack" unveils snippets of life in the past for the CCG's fearsome "Reaper," Arima, giving insight into how he spent his high school days.
Former baseball player turned delinquent Taishi Fura accidentally witnesses the man-eating "ghoul" known as Lantern injuring his old friend and murdering another. Before the situation gets any worse, Fura's classmate Kishou Arima arrives―as he is actually an undercover investigator for the Commission of Counter Ghoul (CCG)―and forces the ghoul to flee.
Seeking revenge for his friends, Fura joins forces with Arima to hunt down ghouls in the 13th Ward—ultimately aiming to bring down Lantern.
Tokyo Ghoul Pinto:
Shuu Tsukiyama is a "ghoul": a creature who eats human flesh, and he likes to enjoy his meals to the fullest. One night, while relishing in the premeditated murder of his dinner, Shuu's much anticipated first bite is disturbed by a sudden flash of light.
The flash turns out to be from the camera of high schooler Chie Hori, who presents Shuu with the perfect picture capturing his true nature; the extremely clear shot of a bloody corpse and an overly excited Shuu threatens to expose his ghoul identity, thus Shuu needs to sort out this situation quickly.
After Shuu discovers that Chie attends the same high school as him and is even in the same class, the reason behind his feelings of obsession changes from self-preservation to morbid curiosity. As he grows closer to the absent-minded and extremely odd photographer, he challenges them both to learn more about each other's conflicting worlds; Shuu promises that Chie will come out of this experience with a photograph superior to the one she already has.
Related Anime
Parent story: Tokyo Ghoul
Tags: Tokyo Ghoul OVA Jack Pinto anime, Watch Tokyo Ghoul OVA Jack Pinto, Watch Tokyo Ghoul OVA Jack Pinto Online, Watch Tokyo Ghoul OVA Jack Pinto English Sub, Download Tokyo Ghoul OVA Jack Pinto English Sub, Stream Tokyo Ghoul OVA Jack Pinto, Tokyo Ghoul OVA Jack Pinto English Sub, Tokyo Ghoul OVA Jack Pinto Episode 1 English Sub, Tokyo Ghoul OVA Jack Pinto Anime Free English Sub, Tokyo Ghoul OVA Jack Pinto Ep 1 English Sub, Tokyo Ghoul OVA Jack Pinto Ep 2 English Sub, Tokyo Ghoul OVA Jack Pinto Episode 2 English Sub, Tokyo Ghoul OVA Jack Pinto Bluray English Sub, Tokyo Ghoul OVA Jack Pinto BD English Sub