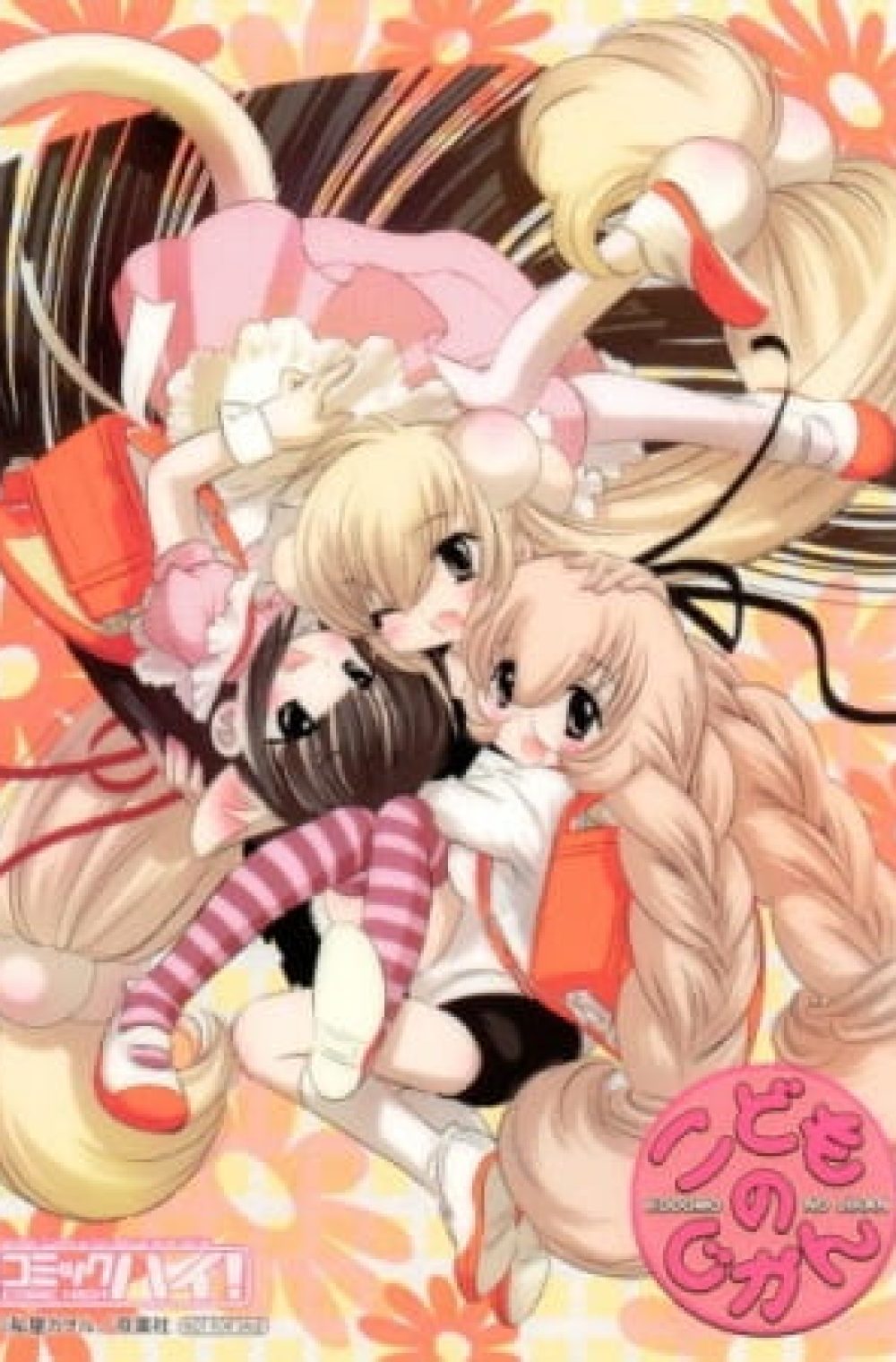 Summary
A series of OVA episodes released with the limited edition manga volumes.
Episode 01: What You Gave Me (Anata ga Watashi ni Kureta Mono)
Kokonoe, Usa, and Kagami go shopping for a present for Sensei. Eventually Kokonoe decides to make one and they all end up spending the night at her house. Along the way we learn more about Usa's love for Reiji, Kagami's love for Kokonoe, and Kokonoe's love for Sensei.
Episode 02: Kuro-chan, Shiro-chan (Kuro-chan to Shiro-chan)
Kuro-chan tries to become friends with Shirai-sensei.
Episode 03: A Child's Summer Time (Kodomo no Natsu Jikan)
The girls, Aoki and Houin go into the country to visit Aoki's family.
Tags: Kodomo no Jikan OVA anime, Watch Kodomo no Jikan OVA, Watch Kodomo no Jikan OVA Online, Watch Kodomo no Jikan OVA English Sub, Download Kodomo no Jikan OVA English Sub, Stream Kodomo no Jikan OVA, Kodomo no Jikan OVA English Sub, Kodomo no Jikan OVA Episode 1 English Sub, Kodomo no Jikan OVA Anime Free English Sub, Kodomo no Jikan OVA Ep 1 English Sub, Kodomo no Jikan OVA Ep 2 English Sub, Kodomo no Jikan OVA Episode 2 English Sub, Kodomo no Jikan OVA Bluray English Sub, Kodomo no Jikan OVA BD English Sub