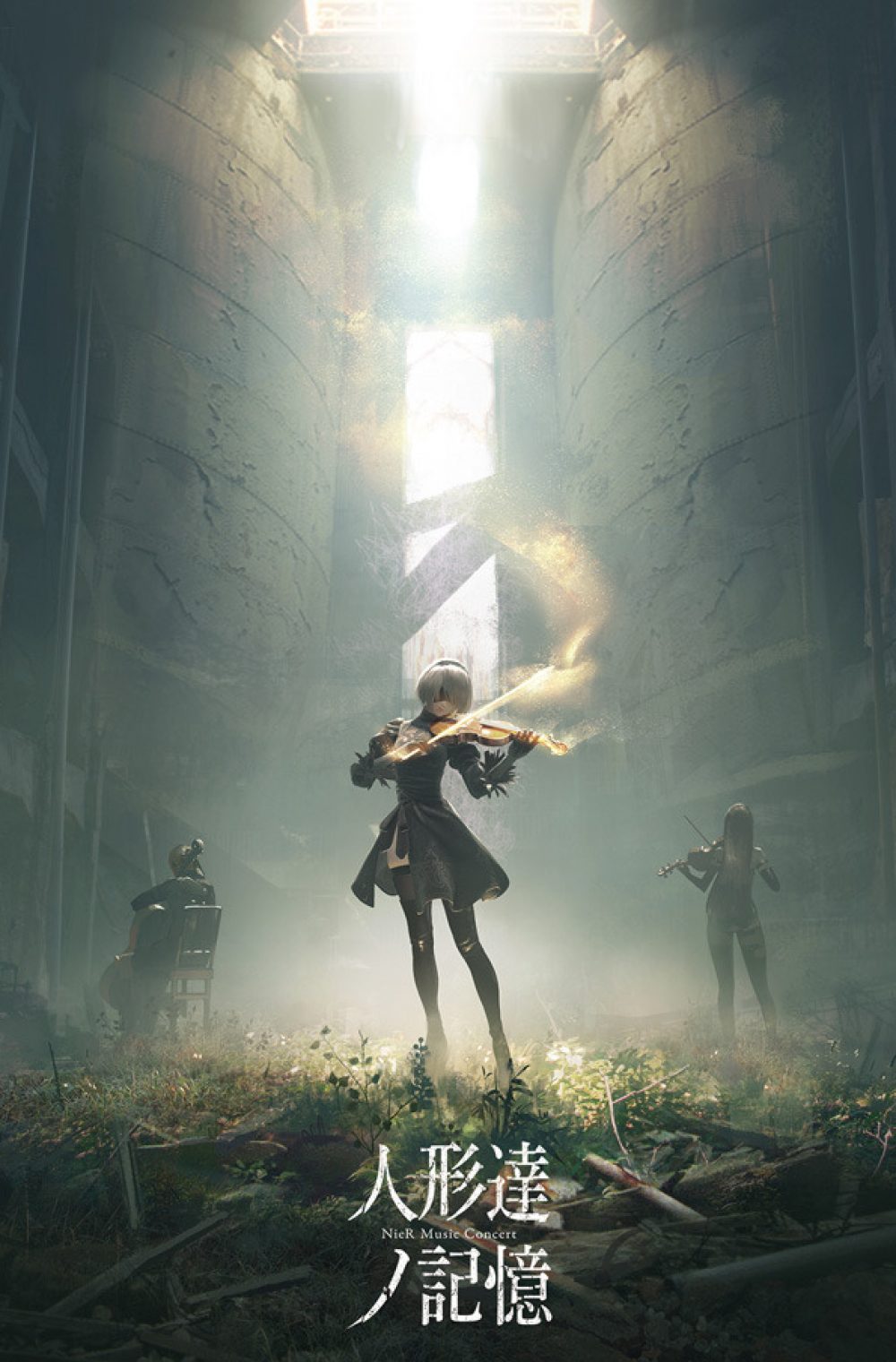 NieR Music Concert: The Memories of Puppets
NieR Music Concert: The Memories of Puppets
| | |
| --- | --- |
| Share | |
| Rating | |
| Genres: | Music |
Summary
NieR Music Concert is a series of concerts held in Japan and Taiwan featuring live performances of the NieR Automata and original NieR music.
Each of the concerts also featured a unique recital drama performed live by original Japanese voice actors.
Both concerts on May 5th were live-streamed on NicoNico and recorder "just in case".
Because of the success of the concerts, Square Enix decided to release a Blu-Ray disk with the recording of the nighttime May 5th concert "Farewell".
Along with a full video of the concert, the disk features all recital drama performances (aside from Farewell which is shown in the actual video) in audio form. Disk menu allows to choose any of the performances and listen to them, at the same time watching text displayed on the screen in a similar style to visual novels from the game.
Furthermore, the disk has a PDF file with all of the recital drama scripts which can be also viewed from the disk menu.
Square Enix opened pre-orders for the international release (though E-Store sells it as an import item.) featuring English and Chinese subtitles in September.
International BD release recital drama English translation is not very accurate and its overall quality makes it not worth looking at let alone buying if you already have the original Japanese disk.
Tags: NieR Music Concert The Memories of Puppets music, Watch NieR Music Concert The Memories of Puppets, Watch NieR Music Concert The Memories of Puppets Online, Watch NieR Music Concert The Memories of Puppets English Sub, Download NieR Music Concert The Memories of Puppets English Sub, Stream NieR Music Concert The Memories of Puppets, NieR Music Concert The Memories of Puppets English Sub, NieR Music Concert The Memories of Puppets Full Concert, NieR Music Concert The Memories of Puppets Full, NieR Music Concert The Memories of Puppets Voice Drama English Sub,