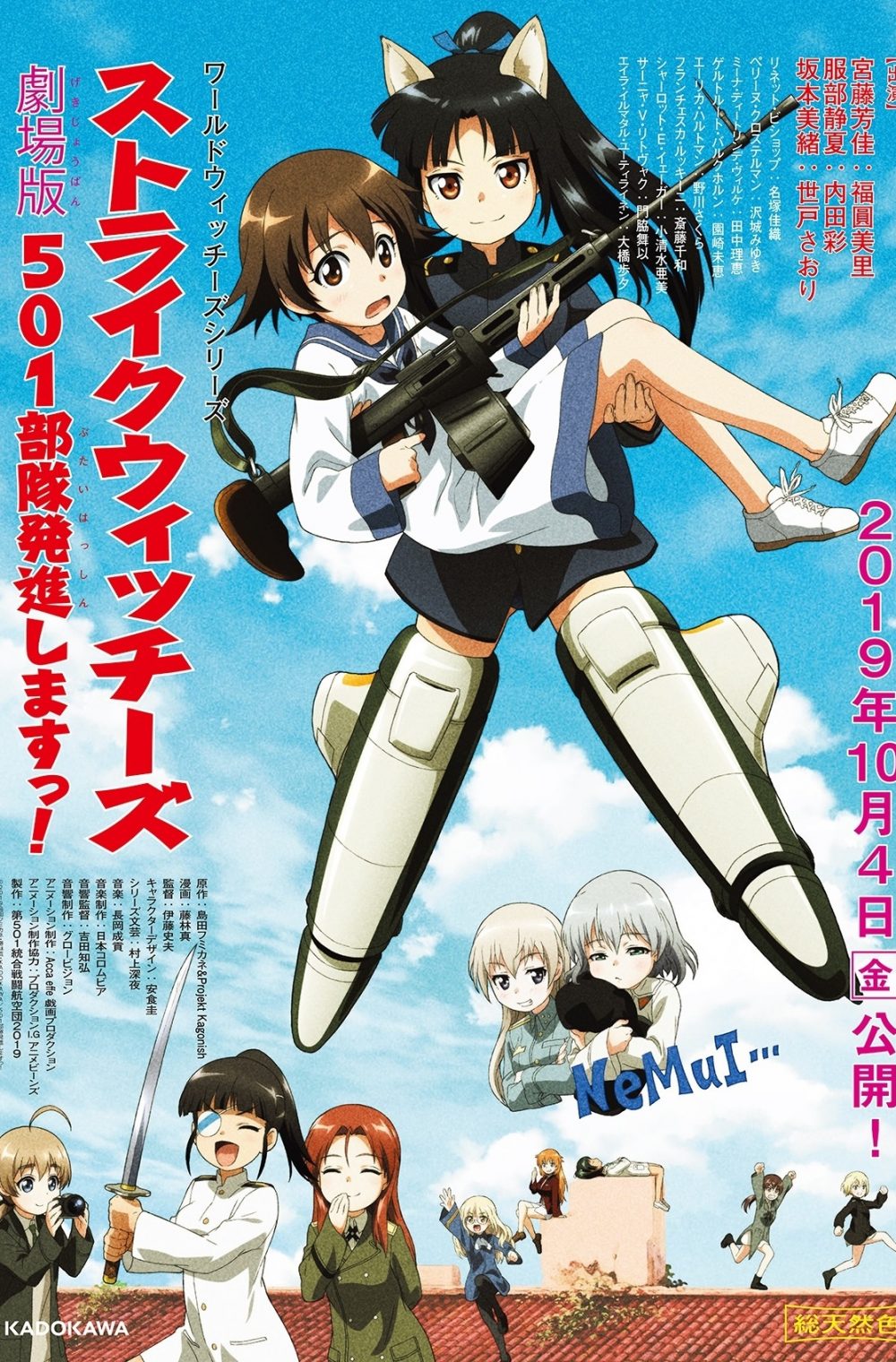 Summary
Strike Witches: 501st Joint Fighter Wing Take Off! Movie (ストライクウィッチーズ 劇場版 501部隊発進しますっ! is an anime featuring the 501st Joint Fighter Wing during their everyday lives at the time of the Strike Witches Movie.
This is a humoristic take on the series, based on the eponymous manga by Makoto Fujibayashi. This adaptation was part of a project to celebrate 10 years of the franchise.
Related Anime
Other: Strike Witches: 501 Butai Hasshin Shimasu!
Tags: Strike Witches 501 Butai Hasshin Shimasu! Movie anime, Watch Strike Witches 501 Butai Hasshin Shimasu! Movie, Watch Strike Witches 501 Butai Hasshin Shimasu! Movie Online, Watch Strike Witches 501 Butai Hasshin Shimasu! Movie English Sub, Download Strike Witches 501 Butai Hasshin Shimasu! Movie English Sub, Stream Strike Witches 501 Butai Hasshin Shimasu! Movie, Strike Witches 501 Butai Hasshin Shimasu! Movie English Sub, Strike Witches 501 Butai Hasshin Shimasu! Movie Episode 1 English Sub, Strike Witches 501 Butai Hasshin Shimasu! Movie Anime Free English Sub, Strike Witches 501 Butai Hasshin Shimasu! Movie Bluray English Sub, Strike Witches 501 Butai Hasshin Shimasu! Movie BD English Sub