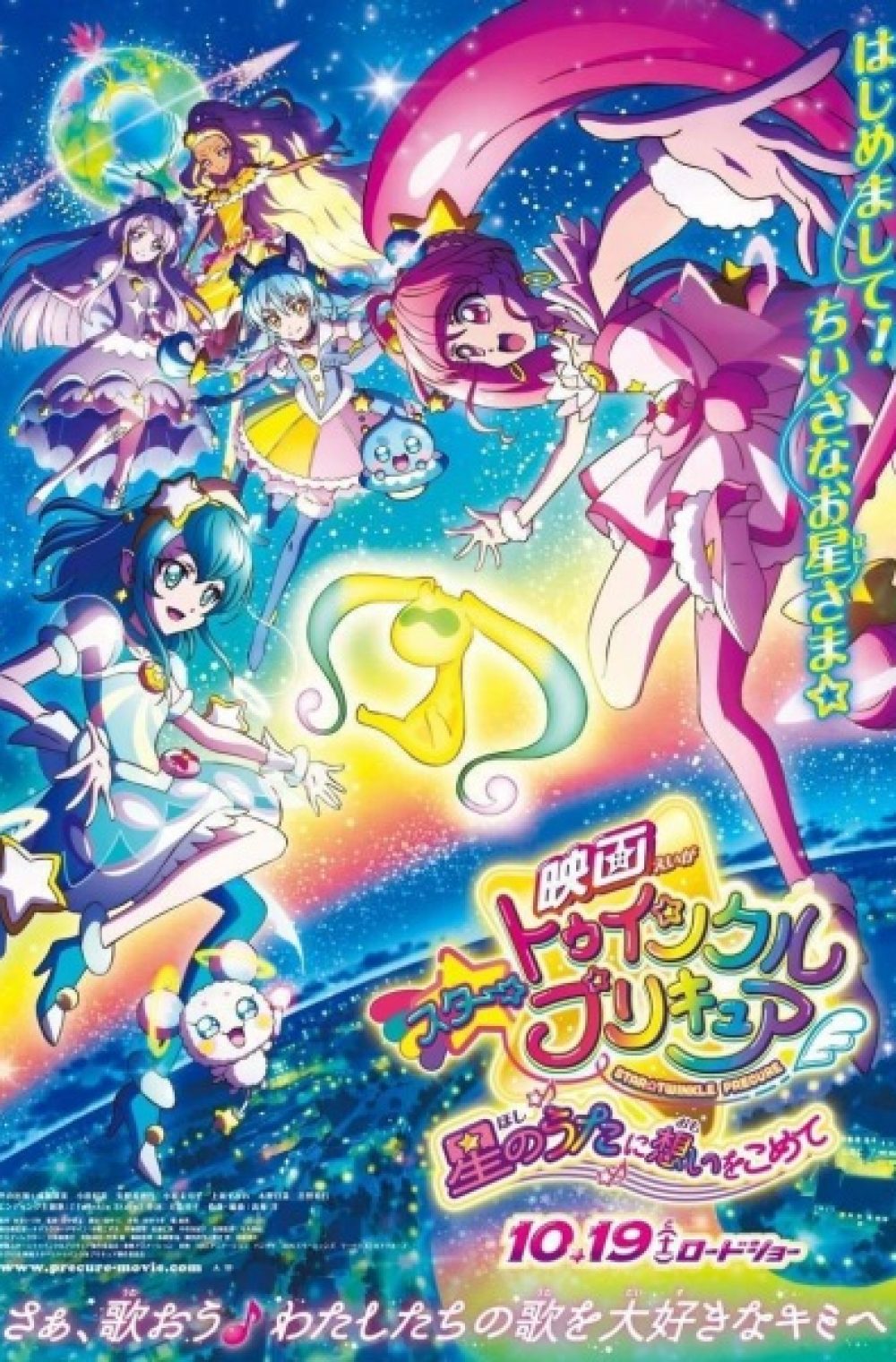 Star Twinkle Precure: Hoshi no Uta ni Omoi wo Komete
Star☆Twinkle Pretty Cure: Wish Upon a Song of Stars
Rating
Summary
The Story About The Birth Of A Star
Echo Throughout Space♪ Let Our Song! Reach You♪Nice to meet you! And you are…?
One day, a mysterious creature suddenly appeared from within Lala's gummy case! Their name was… UMA, I think? Ah, don't be scared, everything will be okay! Nice to meet you, UMA!

A grand adventure around Earth on a shooting star!?
Glitterific~☆ And just like a shooting star, we were whisked away to a faraway place!?
Is this UMA's powers ~lun? What sort of creature are they ~lun?

Let's sing a song of the stars♪
Because they can't communicate through words, it seems UMA really likes "The Shooting Star Song" ~lun♪ It's nice getting along with each other through music ~lun♪

UMA is the most precious treasure in the entire universe!?
But one day, a mysterious alien hunter appeared…oh no!
Is it possible that they're after UMA ~lun!?
If that's the case, then the universe and Earth are in danger! Let's all protect UMA together!
Be sure to support us as we sing "The Shooting Star Song" which connects us with UMA!!
https://www.youtube.com/watch?v=-TgdU8Fjb-E
Tags: Star Twinkle Precure Movie anime, Watch Star Twinkle Precure Movie, Watch Star Twinkle Precure Movie Online, Watch Star Twinkle Precure Movie English Sub, Download Star Twinkle Precure Movie English Sub, Stream Star Twinkle Precure Movie, Star Twinkle Precure Movie English Sub, Star Twinkle Precure Movie Full English Sub, Star Twinkle Precure Movie Free English Sub,