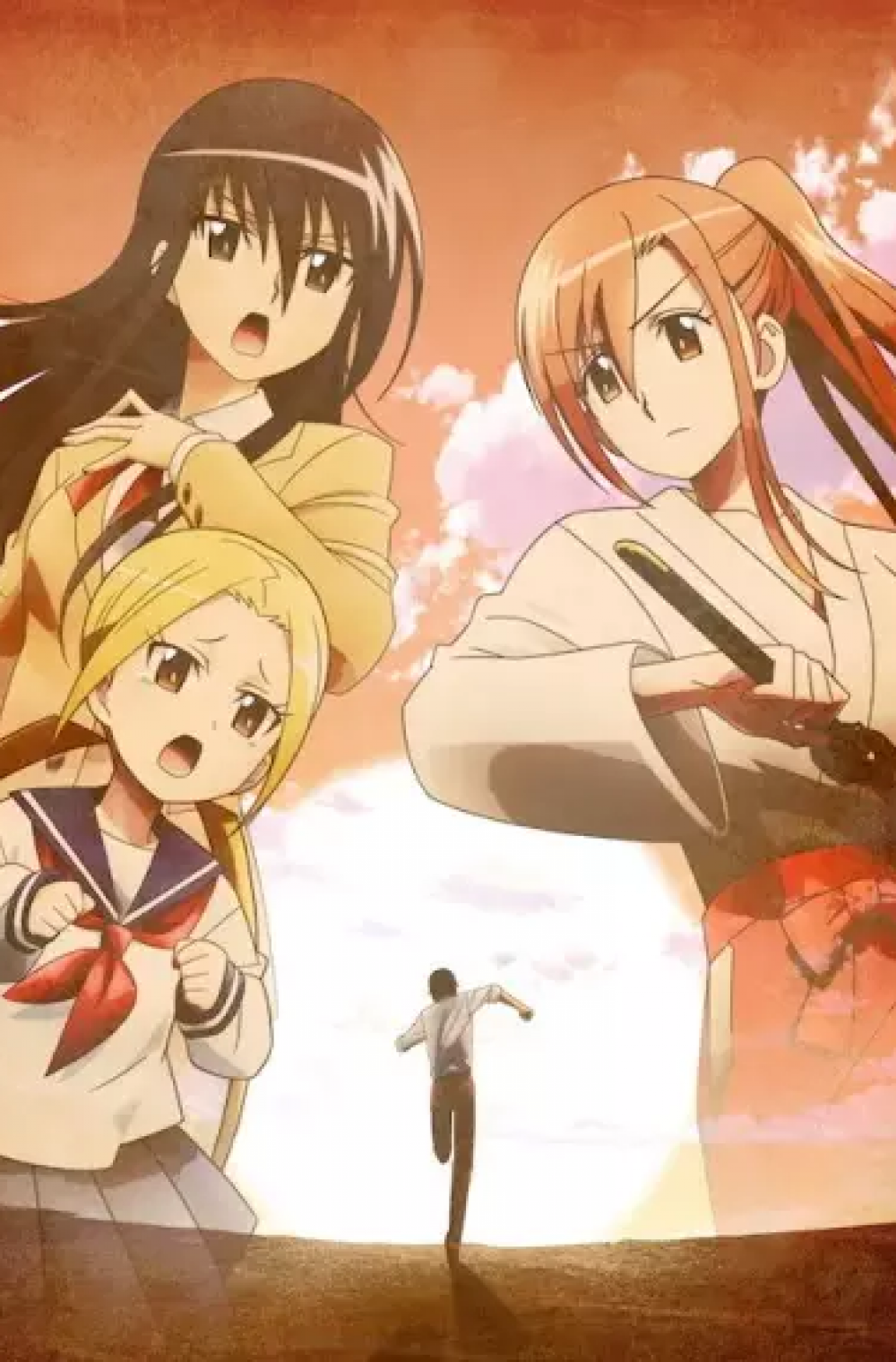 Seitokai Yakuindomo Movie 2
Gekijouban Seitokai Yakuindomo 2
Rating
Summary
The cast of Seitokai Yakuindomo is back and ready to quip! In this companion film that follows season 2 of the zany, irreverent Seitokai Yakuindomo anime series, the Ousai Private Academy student council must again grapple with a mix of double-entendres and doubly potent teen hormones as they integrate boys into a previously all-girls school.
Seitokai Yakuindomo centers around Ōsai Academy, a former all-girls private high school that was integrated to include boys. The student body is split between 524 girls and 28 boys. Takatoshi Tsuda is pushed into becoming the vice president of the student council, where he is the lone male member surrounded by girls.
The slice-of-life comedy story already inspired two television anime seasons, original video anime projects, and several previous anime DVDs bundled with the manga.
The project inspired an anime film that opened in Japan in July 2017. The film topped the Japanese mini-theater rankings for two consecutive weekends.
Related Anime
Prequel: Seitokai Yakuindomo Movie
Tags: Seitokai Yakuindomo Movie 2 anime, Watch Seitokai Yakuindomo Movie 2, Watch Seitokai Yakuindomo Movie 2 Online, Watch Seitokai Yakuindomo Movie 2 English Sub, Download Seitokai Yakuindomo Movie 2 English Sub, Stream Seitokai Yakuindomo Movie 2, Seitokai Yakuindomo Movie 2 English Sub, Seitokai Yakuindomo Movie 2 Episode 1 English Sub, Seitokai Yakuindomo Movie 2 Anime Free English Sub, Seitokai Yakuindomo Movie 2 Full English Sub, Seitokai Yakuindomo Movie 2 Bluray English Sub, Seitokai Yakuindomo Movie 2 BD English Sub