We are still having issues with video player. If you see anything strange such as missing video player or blank page or ad banners layered on top video player, please remain calm and wait until we're done bug hunting.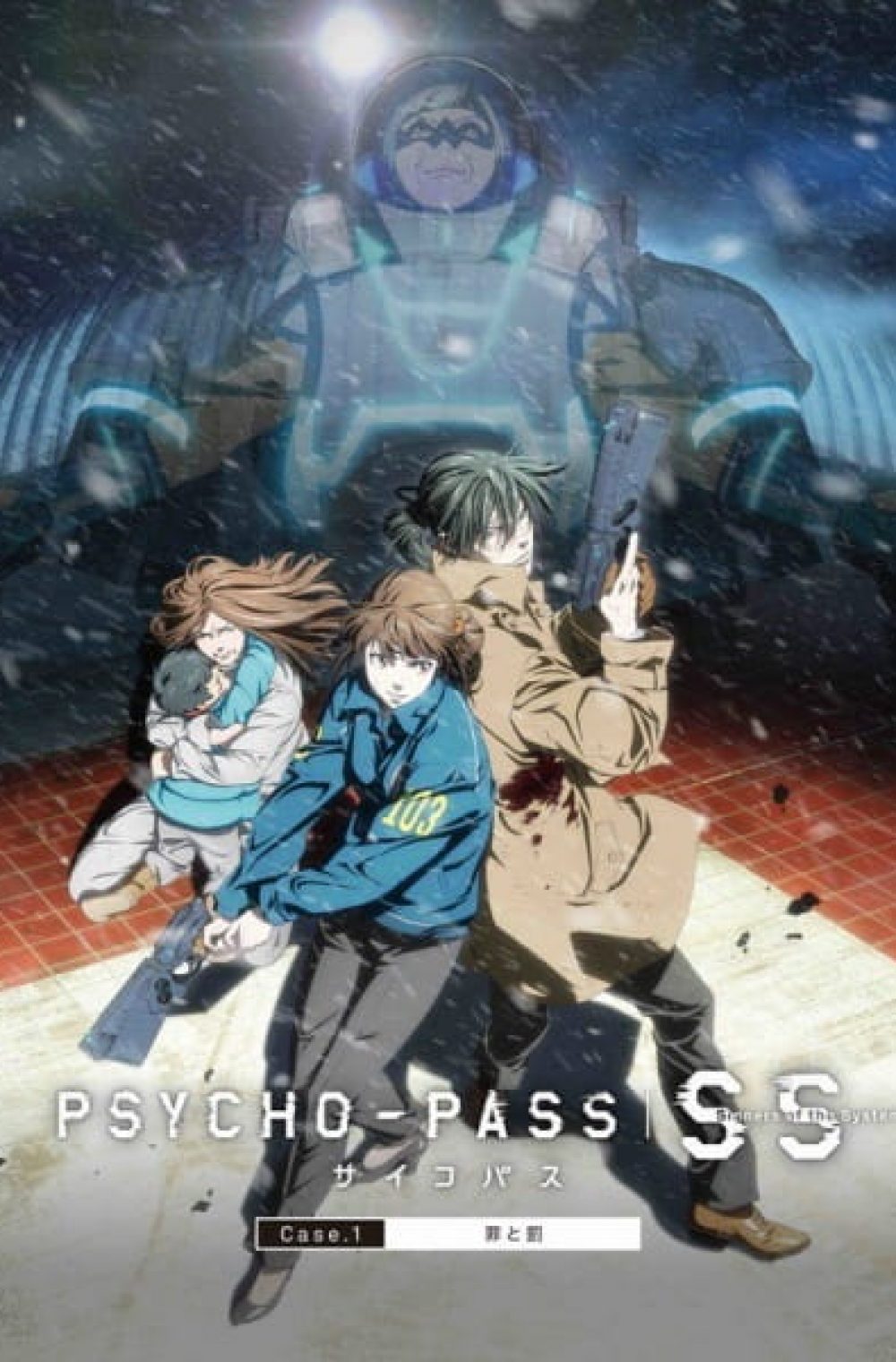 Psycho-Pass: Sinners of the System Case 1 – Tsumi to Bachi
SS Case 1 - Psycho-Pass SS Case 1: Tsumi to Batsu
Rating
Summary
"Is it okay if I claim this case as mine, Senpai?"
In the winter of 2117, a runaway vehicle crashes into the Public Safety Bureau Building. The driver is identified as Izumi Yasaka, a psychological counselor at the Sanctuary, a Latent Criminal Isolation Facility in Aomori Prefecture. But right before her interrogation, Enforcer Mika Shimotsuki and Inspector Nobuchika Ginoza are tasked with promptly escorting Yasaka back to Aomori. What awaits them there is a False Paradise.
Related Anime
Prequel: Psycho-Pass Movie
Sequel: Psycho-Pass: Sinners of the System Case.2 – First Guardian
Tags: Psycho Pass Sinners of the System Case 1 anime, Watch Psycho Pass Sinners of the System Case 1, Watch Psycho Pass Sinners of the System Case 1 Online, Watch Psycho Pass Sinners of the System Case 1 English Sub, Download Psycho Pass Sinners of the System Case 1 English Sub, Stream Psycho Pass Sinners of the System Case 1, Psycho Pass Sinners of the System Case 1 English Sub, Psycho Pass Sinners of the System Movie 1 English Sub, Psycho Pass Sinners of the System Case 1 Anime Free English Sub, Psycho Pass Sinners of the System Movie 1 Full English Sub, Psycho Pass Sinners of the System Case 1 Bluray English Sub, Psycho Pass Sinners of the System Case 1 BD English Sub