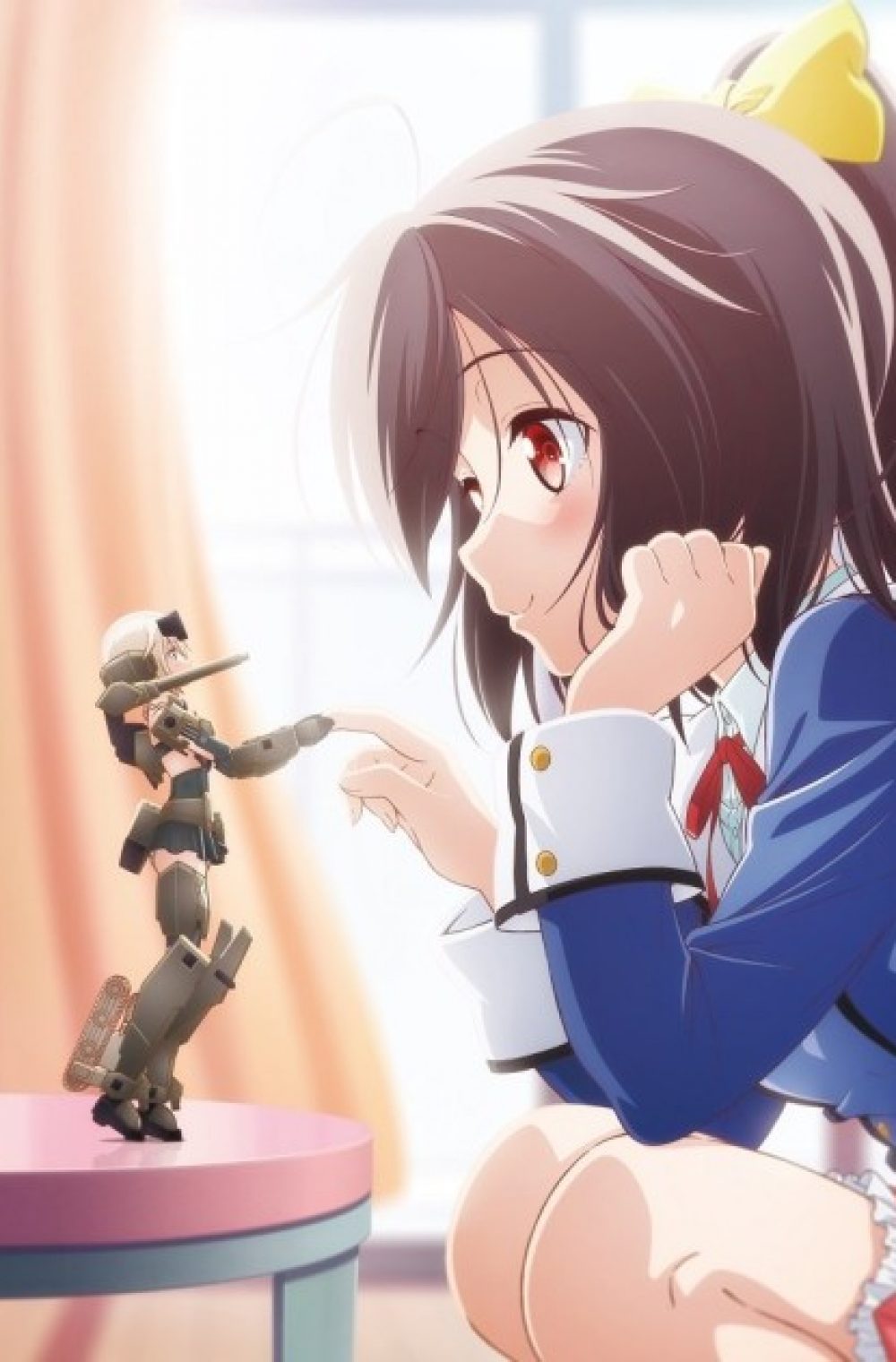 Frame Arms Girl: Kyakkyau Fufu na Wonderland
Frame Arms Girl: Kyakkyau Fufu na Wonderland , フレームアームズ・ガール~きゃっきゃうふふなワンダーランド~
Rating
Summary
A sequel project for Frame Arms Girl was revealed back in March 2018 and we learned in July that the project is a feature film. Earlier this week we learned that it's set for a June 2019 debut in Japan under the name Frame Arms Girl: Kyakkyau Fufu na Wonderland. Unfortunately, the altest reveal is one that's not all that great as a promotional trailer has landed that reveals that this isn't a sequel but rather a compilation film with some additional footage.
The first season was directed by Keiichiro Kawaguchi based on the series composition by Deko Akao. Kosuke Kawamura handled the character designs and served as the chief animation director with ZEXCS producing the animation.
The Japanese cast includes Narumi Kaho as Gōrai, Yōko Hikasa as Ao Gennai, Erii Yamazaki as Materia Black and Materia White, Hibiku Yamamura as Architect, Kanomi Izawa as Bukiko Kotobuki, Minami Kabayama as Jinrai, Rika Abe as Hresvelgr, Rika Nagae as Baselard, and Yuu Ayase as Stylet.
Tags : Frame Arms Girl: Kyakkyau Fufu na Wonderland anime, Watch Frame Arms Girl: Kyakkyau Fufu na Wonderland, Watch Frame Arms Girl: Kyakkyau Fufu na Wonderland Online, Watch Frame Arms Girl: Kyakkyau Fufu na Wonderland English Sub, Download Frame Arms Girl: Kyakkyau Fufu na Wonderland English Sub, Stream Frame Arms Girl: Kyakkyau Fufu na Wonderland, Frame Arms Girl: Kyakkyau Fufu na Wonderland English Sub, Frame Arms Girl: Kyakkyau Fufu na Wonderland Full Movie on line , Frame Arms Girl: Kyakkyau Fufu na Wonderland Anime Free English Sub, Watch Frame Arms Girl: Kyakkyau Fufu na Wonderland Full Movie, Watch Frame Arms Girl: Kyakkyau Fufu na Wonderland anime, Watch Frame Arms Girl: Kyakkyau Fufu na Wonderland on line, Watch Frame Arms Girl: Kyakkyau Fufu na Wonderland Blue ray, Watch Frame Arms Girl Movie ,