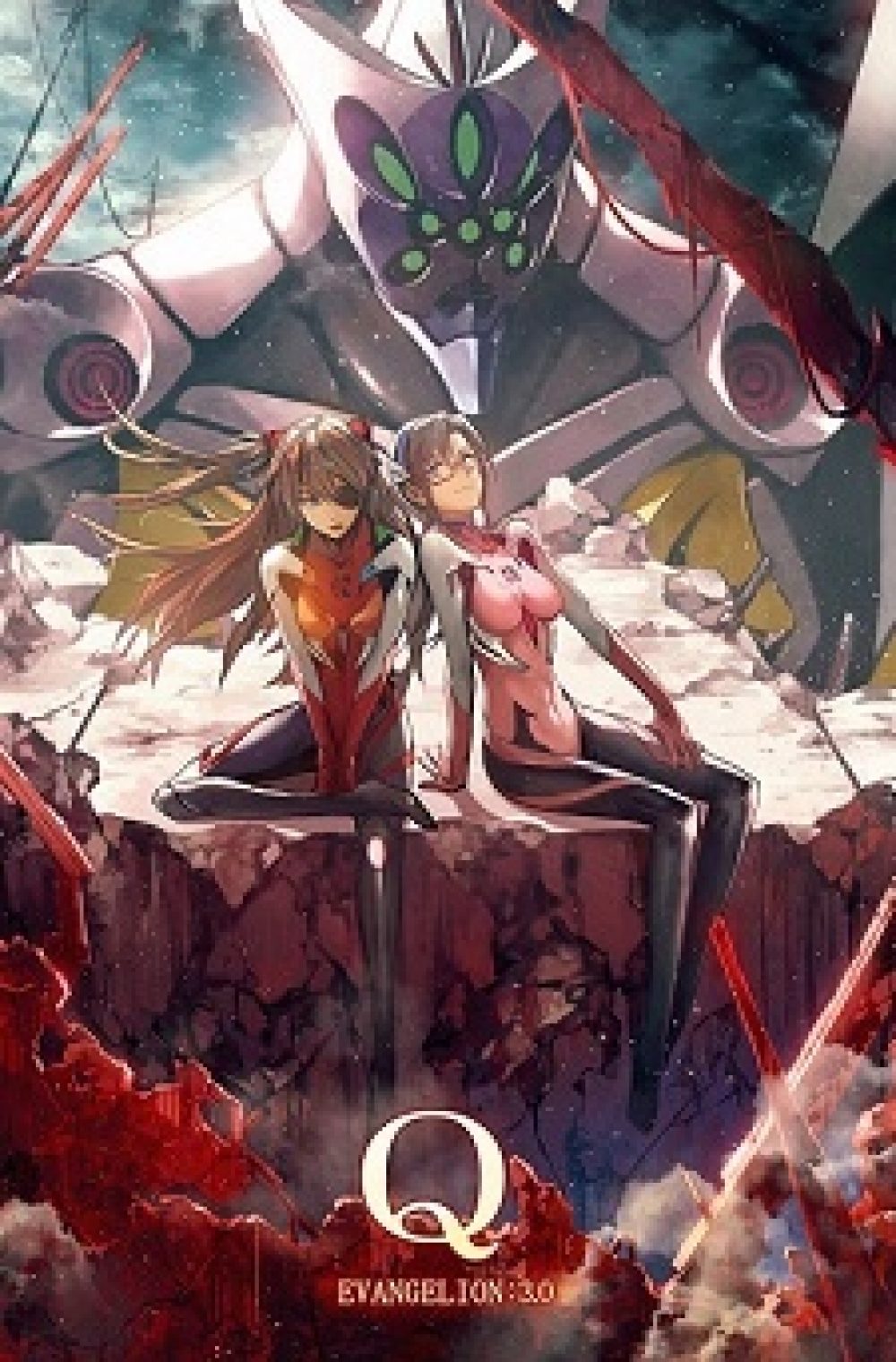 Summary
Fourteen years after the Third Impact, the Earth is a post-apocalyptic wasteland, human civilization is in ruins, and the people Shinji knows are almost unrecognizable. Trapped inside Evangelion Unit-01, he is recovered from space by Asuka and Mari, only to find himself a prisoner of Wille, a military faction led by his former guardian Misato Katsuragi. Cold and bitter, his former allies view him with suspicion and refuse to support him as he comes to terms with the consequences of his actions.
A hurt and confused Shinji is rescued from Wille by Rei and returned to Nerv headquarters. There, he meets and quickly befriends the enigmatic Kaworu Nagisa, who offers him warmth and insight into the state of Nerv's war with the Angels. But Shinji and Kaworu's brief respite lies on the eve of a new battle, one in which Shinji finds that his enemies are no longer Angels but former comrades. In this bitter confrontation to determine the future of the world, Shinji will learn first-hand that the past truly cannot be undone.
Evangelion: 3.0 You Can (Not) Redo earned Japan's second-highest weekend box office of 2012 with 1,1 billion yen. The film subsequently grossed the equivalent of over 6 billion yen at box office.
The film won the Award of Excellence in the animation category at the 17th Japan Media Arts Festival.
Uploader's comment: This is the best quality for this particular movie. This movie is such a beast to make it streamable.
Related Anime
Alternative version: Neon Genesis Evangelion
Prequel: Evangelion: 2.0 You Can (Not) Advance
Sequel: Evangelion: 3.0+1.0
Other: Nihon Animator Mihonichi, JRA Hokan Keikaku, Sakura Nagashi, Evangelion: Another Impact (VR)
Tags: Evangelion 3.0 You Can (Not) Redo anime, Watch Evangelion 3.0 You Can (Not) Redo, Watch Evangelion 3.0 You Can (Not) Redo Online, Watch Evangelion 3.0 You Can (Not) Redo English Sub, Download Evangelion 3.0 You Can (Not) Redo English Sub, Stream Evangelion 3.0 You Can (Not) Redo, Evangelion 3.0 You Can (Not) Redo English Sub, Evangelion 3.0 You Can (Not) Redo Episode 1 English Sub, Evangelion 3.0 You Can (Not) Redo Anime Free English Sub, Watch Evangelion 3.0 You Can (Not) Redo Ep 1 English Sub, Watch Evangelion 3.0 You Can (Not) Redo Ep 2 English Sub, Watch Evangelion 3.0 You Can (Not) Redo Episode 2 English Sub, Watch Evangelion 3.0 You Can (Not) Redo kissanime