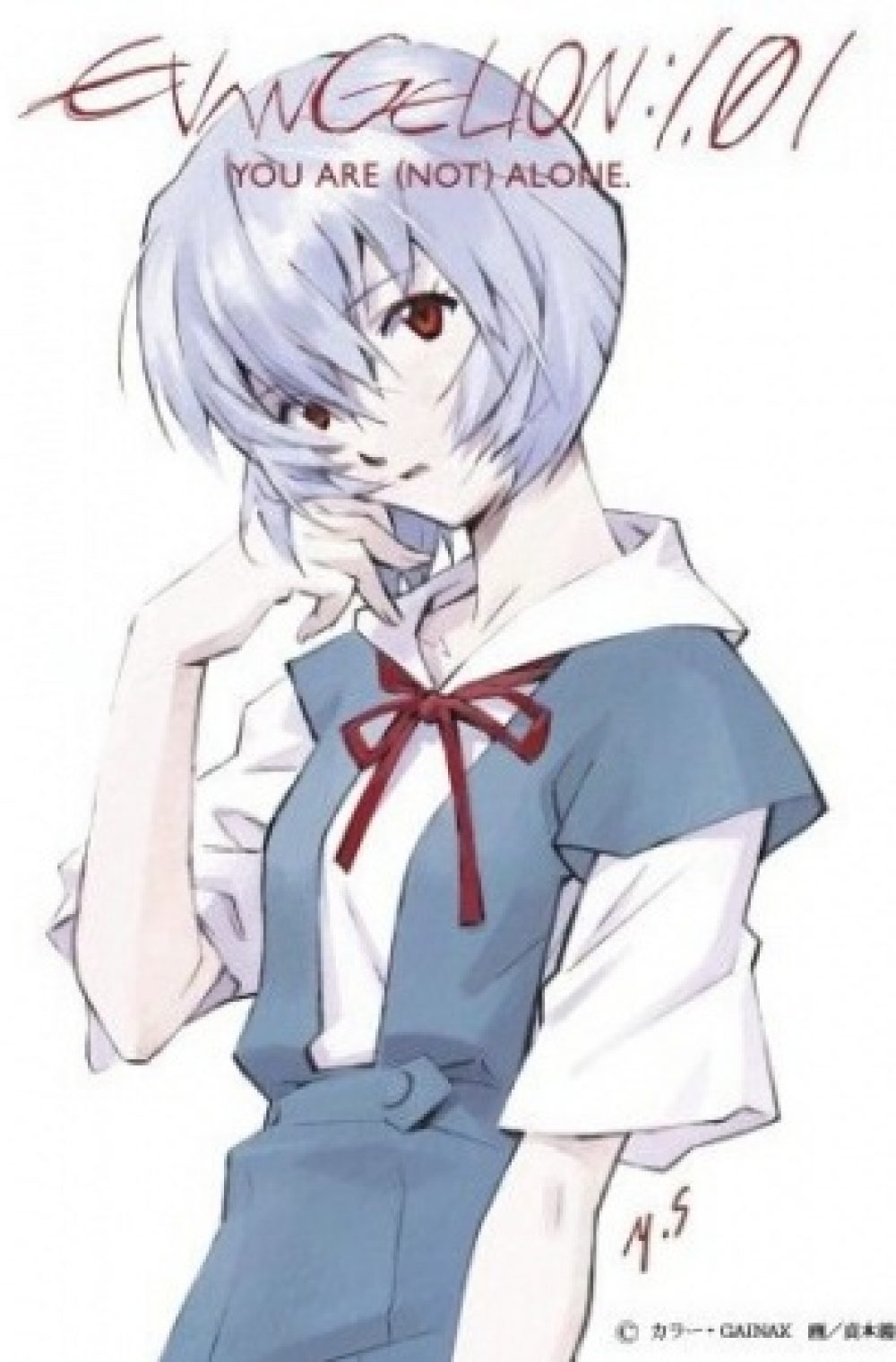 Summary
After the second impact, all that remains of Japan is Tokyo-3, a city that's being attacked by giant creatures that seek to eradicate the human kind, called Angels. After not seeing his father for more than eight years, Shinji Ikari receives a phone call in which he is told to urgently come to the NERV Headquarters, an organization that deals with the destruction of the Angels through the use of giant mechs called Evas. Shinji's objective is to pilot the Eva Unit 01 while teaming up with the Eva Unit 00 pilot, Ayanami Rei.
1.01: An additional 266 enhancements from 1.0.
1.11: 2 minutes longer than 1.0 and 1.01 and created by processing the master digital data instead of the 35mm film.
In 2007, the film was awarded the DCAJ Chairperson Award during the 22nd Digital Contents Grand Prix. In 2008, the film won the Tokyo International Anime Fair award for anime of the year (with Hideaki Anno receiving the best director award for it), the Toukaimura Genpachi Award at the 7th Annual Japanese Otaku Awards and the Theatrical Film Award at the 13th Animation Kobe Awards.
Related Anime
Alternative version: Neon Genesis Evangelion
Sequel: Evangelion: 2.0 You Can (Not) Advance
Other: Peaceful Times (F02) Petit Film, Beautiful World
Tags: Evangelion 1.0 You Are (Not) Alone anime, Watch Evangelion 1.0 You Are (Not) Alone, Watch Evangelion 1.0 You Are (Not) Alone Online, Watch Evangelion 1.0 You Are (Not) Alone English Sub, Download Evangelion 1.0 You Are (Not) Alone English Sub, Stream Evangelion 1.0 You Are (Not) Alone, Evangelion 1.0 You Are (Not) Alone English Sub, Evangelion 1.0 You Are (Not) Alone Episode 1 English Sub, Evangelion 1.0 You Are (Not) Alone Anime Free English Sub, Watch Evangelion 1.0 You Are (Not) Alone Ep 1 English Sub, Watch Evangelion 1.0 You Are (Not) Alone kissanime, Rebuild of Evangelion Movie 1 anime, Watch Rebuild of Evangelion Movie 1, Watch Rebuild of Evangelion Movie 1 Online, Watch Rebuild of Evangelion Movie 1 English Sub, Download Rebuild of Evangelion Movie 1 English Sub, Stream Rebuild of Evangelion Movie 1, Rebuild of Evangelion Movie 1 English Sub, Rebuild of Evangelion Movie 1 Episode 1 English Sub, Rebuild of Evangelion Movie 1 Anime Free English Sub, Watch Rebuild of Evangelion Movie 1 Ep 1 English Sub, Watch Rebuild of Evangelion Movie 1 kissanime