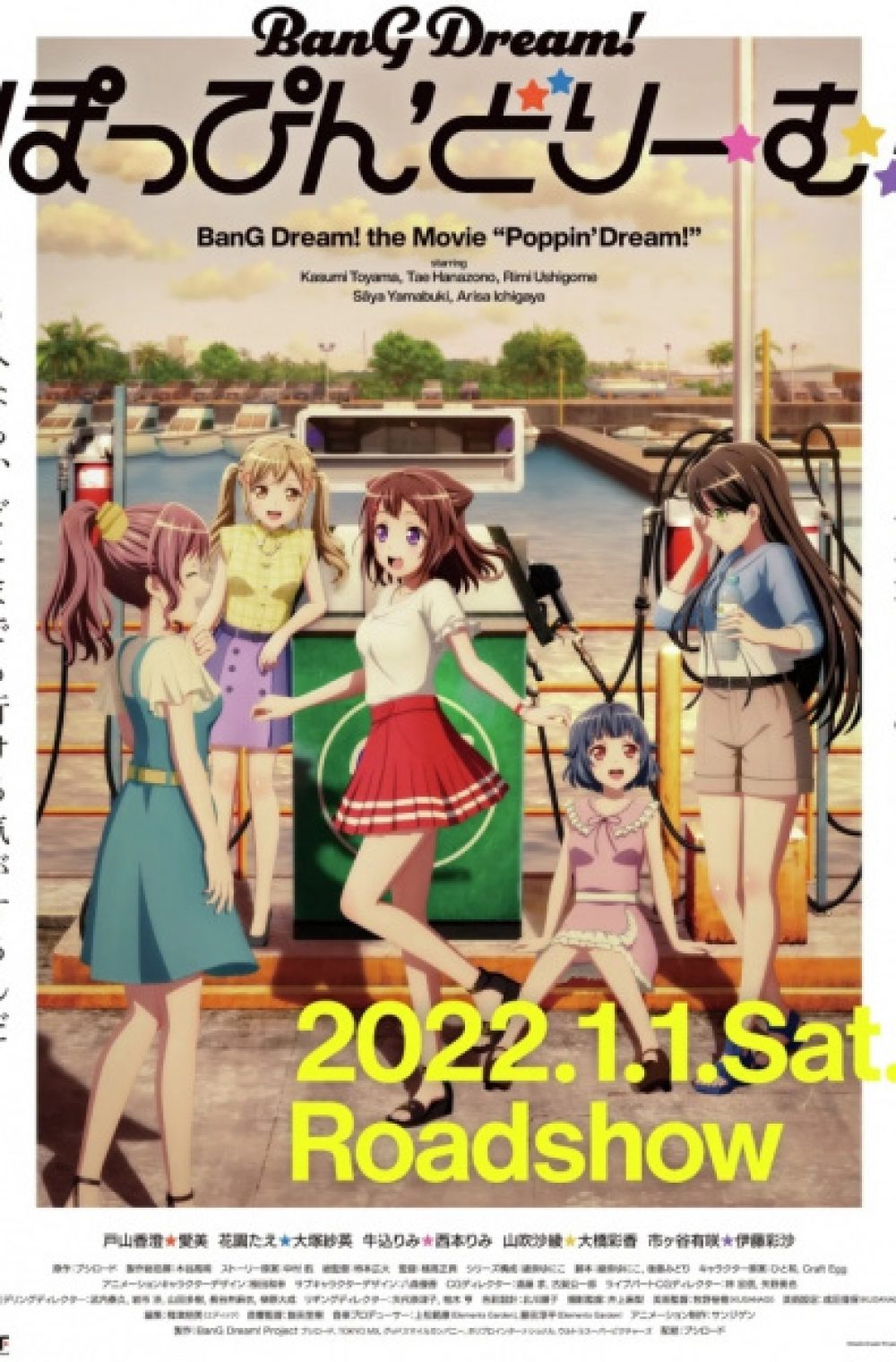 BanG Dream! Movie: Poppin' Dream!
Gekijouban Bang Dream! Poppin' Dream!
| | |
| --- | --- |
| Share | |
| Rating | |
| Genres: | Music |
Summary
"Bands… are always making me dream."
Poppin'Party, Roselia, and RAISE A SUILEN's successful concert at the Budokan has passed.
Kasumi and the others, who have left a lingering sound on the stage of their dreams, are approached by a mysterious woman.
Their next stage is overseas?!
Poppin'Party's music isn't stopping yet!
BanG Dream! Poppin'Dream! is a film focusing on Poppin'Party taking place after the finale of BanG Dream! 3rd Season.
Related Anime
Prequel: BanG Dream! 3rd Season
Tags: BanG Dream! Movie Poppin' Dream! anime, Watch BanG Dream! Movie Poppin' Dream!, Watch BanG Dream! Movie Poppin' Dream! Online, Watch BanG Dream! Movie Poppin' Dream! English Sub, Download BanG Dream! Movie Poppin' Dream! English Sub, Stream BanG Dream! Movie Poppin' Dream!, BanG Dream! Movie Poppin' Dream! English Sub, BanG Dream! Movie Poppin' Dream! Episode 1 English Sub, BanG Dream! Movie Poppin' Dream! Anime Free English Sub, BanG Dream! Movie Poppin' Dream! Ep 1 English Sub, BanG Dream! Movie Poppin' Dream! Ep 2 English Sub, BanG Dream! Movie Poppin' Dream! Episode 2 English Sub, BanG Dream! Movie Poppin' Dream! Bluray English Sub, BanG Dream! Movie Poppin' Dream! BD English Sub