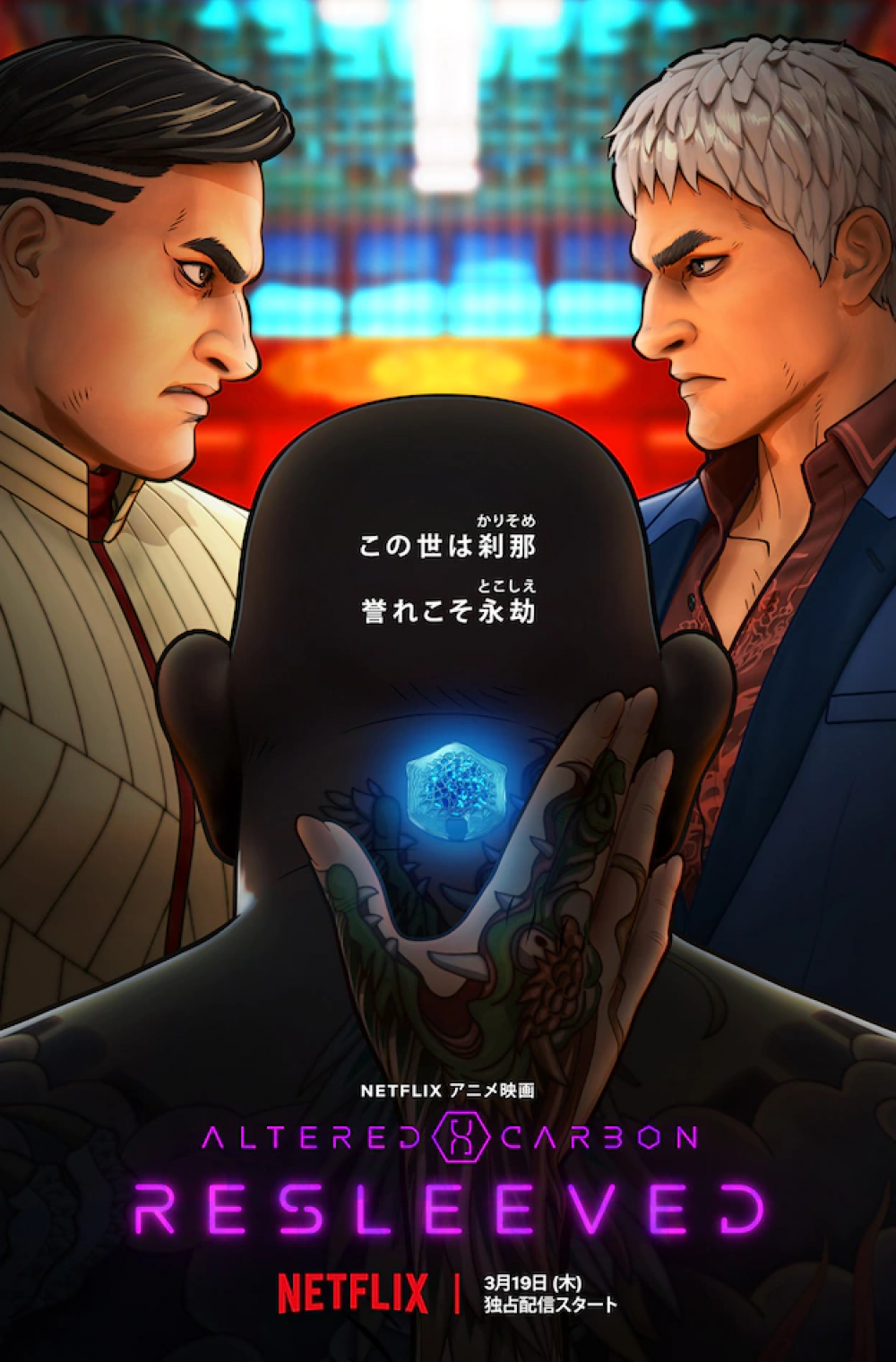 Summary
Dai Sato, the creative mind behind "Cowboy Bebop," further explores and expands upon the "Altered Carbon" universe in this anime adaptation.
Set in the same universe as the live-action series. This work will explore new elements of the story mythology.
On the planet Latimer, Takeshi Kovacs must protect a tattooist while investigating the death of a yakuza boss alongside a no-nonsense CTAC.
Tags: Altered Carbon Resleeved anime, Watch Altered Carbon Resleeved, Watch Altered Carbon Resleeved Online, Watch Altered Carbon Resleeved English Sub, Download Altered Carbon Resleeved English Sub, Stream Altered Carbon Resleeved, Altered Carbon Resleeved English Sub, Altered Carbon Resleeved Episode 1 English Sub, Altered Carbon Resleeved Anime Free English Sub, Altered Carbon Resleeved Ep 1 English Sub, Altered Carbon Resleeved Bluray English Sub, Altered Carbon Resleeved BD English Sub