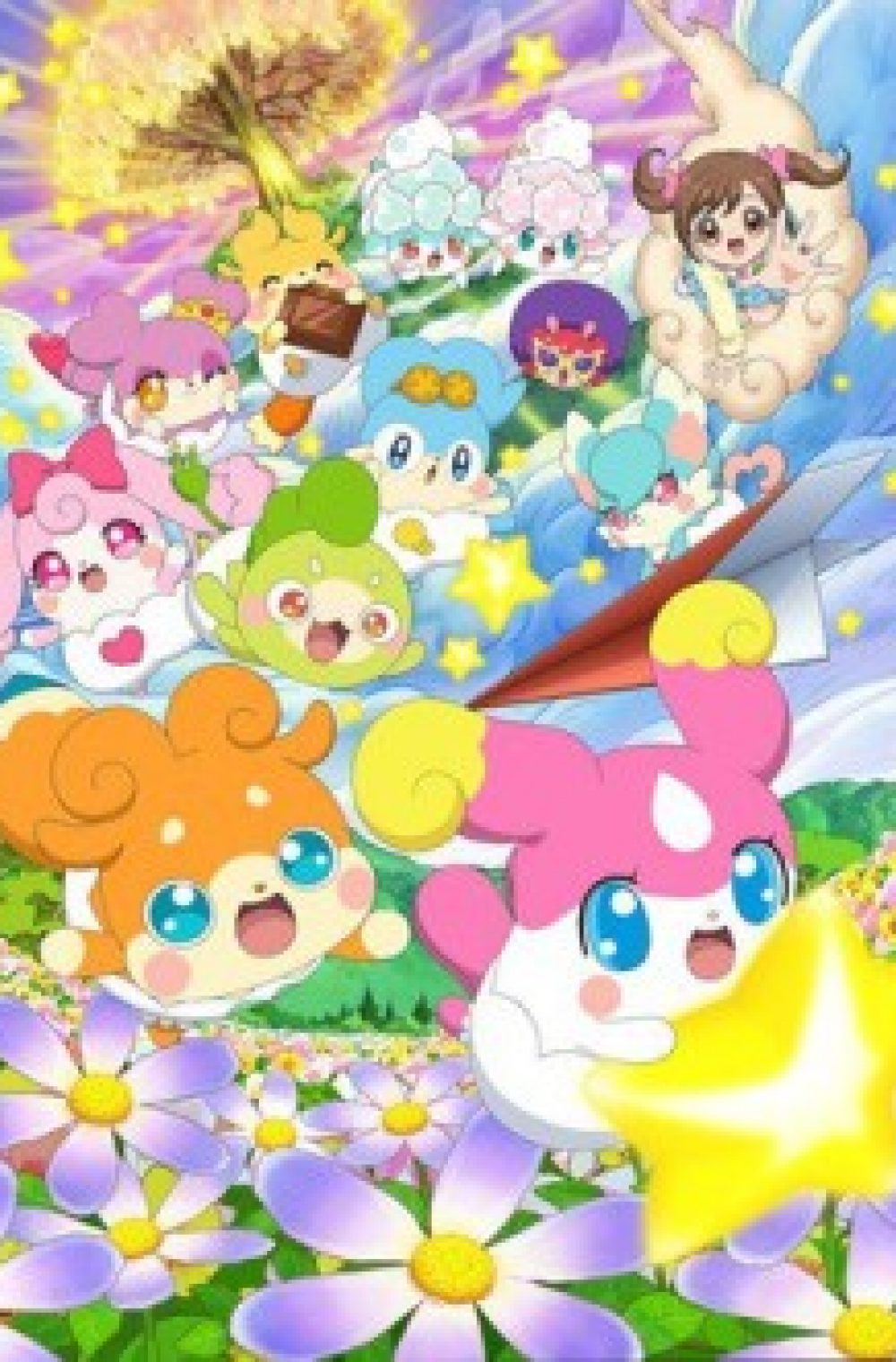 KiraKira Happy ★ Hirake! Cocotama
Kira Kira Happy ★ Hirake! Cocotama , Kira Kira Happy Hirake Cocotama , キラキラハッピー★ひらけ!ここたま
Summary
The new series will focus on a new protagonist named Haruka Hoshinogawa, and a Cocotama god born from her precious ribbon.
Minami Takahashi will voice Haruka Hoshinogawa, while Inori Minase will voice Ribbon, the Cocotama from Haruka's ribbon. Mariya Ise will voice Pillow, the Cocotama from Haruka's pillow. Other cast members include Yu Shimamura and Aki Toyosaki.
The Kami-sama Minarai: Himitsu no Cocotama anime series premiered on TV Tokyo in October 2015 and is still ongoing. The franchise also includes a popular line of toys and a free smartphone app.
In the franchise, "Cocotama" are tiny gods born from the thoughts and feelings of objects that people use with great care. The fact that Cocotama wear part of the egg they hatch out of as underwear is proof that they are still apprentices. The Cocotama use a mysterious magic, and they train hard to be of use to humans and to become full gods. They live inside human houses and stealthily move around to help humans find things they have lost, although they make many mistakes.
Watch Kira Kira Happy ★ Hirake! Cocotama HD Online, Watch Kira Kira Happy ★ Hirake! Cocotama English Subbed, Download Kira Kira Happy ★ Hirake! Cocotama English Subbed, Anime Kira Kira Happy ★ Hirake! Cocotama Streaming Online, Kira Kira Happy ★ Hirake! Cocotama English Subbed, Kira Kira Happy ★ Hirake! Cocotama Episode 1 English Subbed, Kira Kira Happy ★ Hirake! Cocotama Free HD English Subbed, Kira Kira Happy ★ Hirake! Cocotama Ep 1 English Subbed,